Top U.S. oil lobbying group officially endorses carbon pricing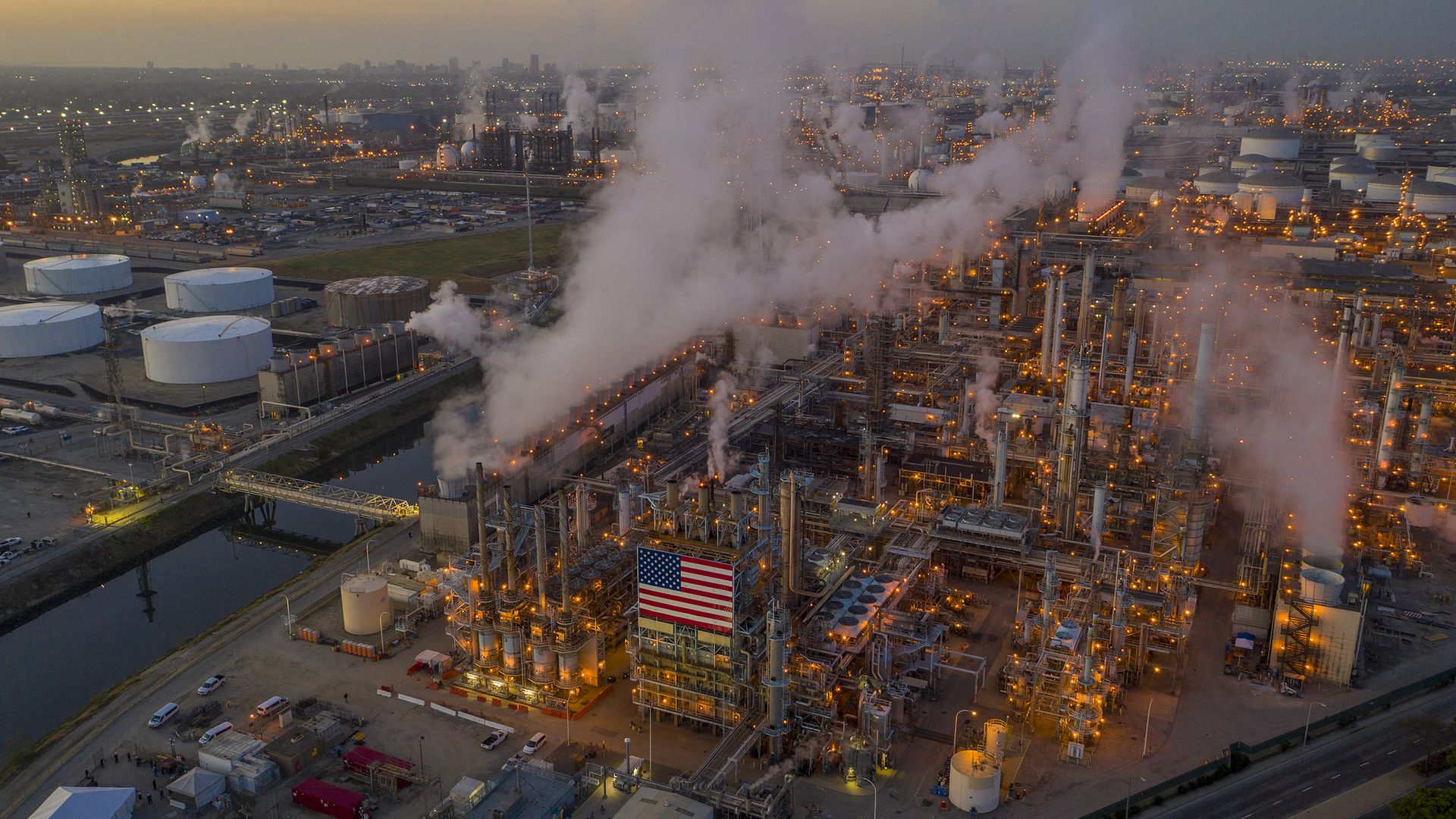 The American Petroleum Institute said Thursday that it supports putting a price on carbon emissions — a term that typically refers to emissions taxes or permit trading systems.
Why it matters: The new posture marks a major shift for the powerful K Street lobbying group, though signs of the endorsement emerged weeks ago.
And API aggressively fought a sweeping cap-and-trade bill that collapsed in the Senate a decade ago, as the Wall Street Journal points out.
The endorsement arrives as the White House and Capitol Hill Democrats are eyeing a suite of new climate change emissions that will affect the industry.
A number of the largest oil companies already support pricing, and it has been endorsed by economists including Treasury Secretary Janet Yellen.
The big picture: The pricing endorsement is part of a wider new climate policy from API as the industry looks to deal with the ascendance of Democrats who want to see the kinds of aggressive mandates and restrictions that the group has long opposed.
API's plan includes calling for federal efforts to speed commercial deployment of carbon capture tech, expanded clean energy R&D funding, direct regulation of methane emissions, and more.
It also says pricing should be "across all economic sectors while avoiding regulatory duplication."
"Confronting the challenge of climate change and building a lower-carbon future will require a combination of government policies, industry initiatives and continuous innovation," API President Mike Sommers said in a statement.
Yes, but: The political barriers to pricing are extremely high, and it remains to be seen whether the new API position will lead to more GOP backing for pricing.
And even if it does, their call for pairing a carbon price with avoiding other federal regulations has limited political traction at a time when the Biden administration, seeking steep emissions cuts, is planning new executive actions.
"What we're not going to support is just putting a price on carbon or carbon tax or whatever it is on top of the existing regulatory regime," API's Sommers tells Bloomberg.
More broadly, while Democrats aren't ruling out pricing, they're putting much more emphasis on executive regulations combined with winning congressional approval for big spending increases on low-carbon infrastructure and funding to research and deploy emerging tech.
Go deeper