Key Democrat: Time to write new laws for tech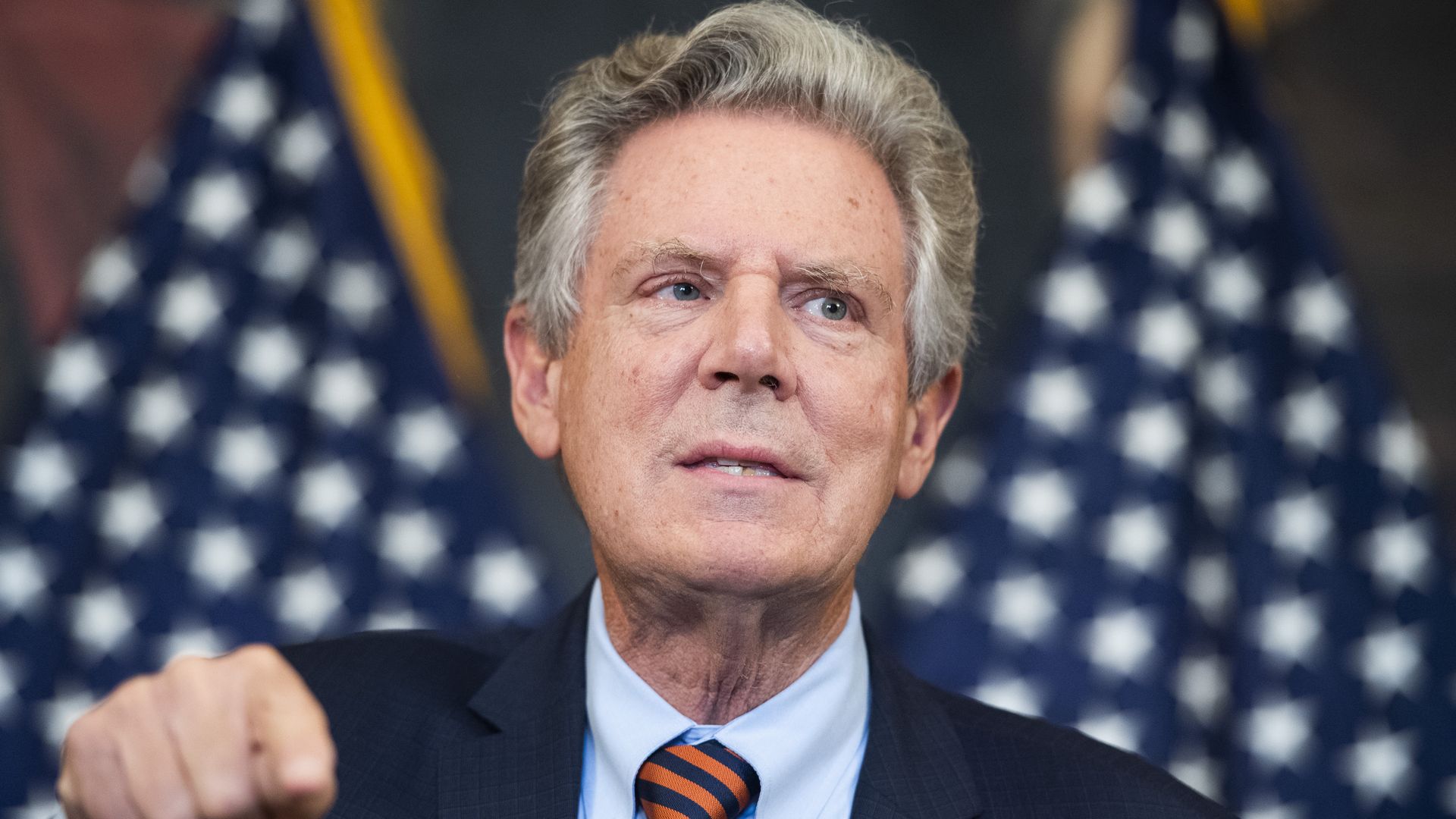 As lawmakers prepare for a hearing Thursday with the CEOs of Twitter, Facebook and Google, the leader of the House Energy & Commerce Committee tells Axios that the question isn't whether to regulate tech companies, but how.
Why it matters: Democrats, empowered in Congress and enraged by misinformation over vaccines and the election, agree it's time to legislate on tech policy, including updating the key law that shields them from liability from user-generated content. The path to passing a bill is a little more clear, and there have been signs that the largest tech platforms are ready to embrace some changes.
Driving the news: E&C Chairman Frank Pallone (D-N.J.) said he wants to take aim at online platforms' financial incentives to amplify misinformation and extreme content.
"The more outrageous and extremist the content is, the more engagement and clicks they get, and therefore the more advertising dollars they get," Pallone (D-NJ) told Axios. "If nothing else, I'd like to create a disincentive for these companies to amplify this content that leads to violence."
In an op-ed ahead of the hearing, Facebook disputed the notion the company has a financial interest "in turning a blind eye to misinformation," saying, "We have every motivation to keep misinformation off of our apps and we've taken many steps to do so at the expense of user growth and engagement."
What's happening: The committee's hearing Thursday will focus on social media's role in promoting misinformation and extremist content, with virtual testimony from Facebook CEO Mark Zuckerberg, Google CEO Sundar Pichai and Twitter CEO Jack Dorsey.
Between the lines: Expect lawmakers to press the CEOs on legislative changes, but also be ready for a lot of political posturing.
The real negotiating will be done behind the scenes.
Flashback: When the trio appeared before the Republican-led Senate Commerce Committee last year to discuss the liability shield, Section 230 of the Communications Decency Act, the hearing turned into a session on individual content moderation calls.
Republicans on the House committee, led by Cathy McMorris Rodgers, put out a call to the public for feedback on their issues with Big Tech ahead of the upcoming CEO hearing, and received thousands of responses.
The GOP members are vowing to "hold Big Tech accountable for failing to be good stewards on their platforms," as well as for what they call censorship of political speech.
What's next: Expect the legislation Pallone and Democrats produce to focus on updating Section 230.
"The hearing is designed to help us start writing legislation so that these companies' interest moves toward the public interest rather than just making money," Pallone said. "So really the difference here is that we intend to legislate."
Meanwhile, The CEOs are likely to make the case that broad cases to the liability shield will hurt small tech companies as much or more than the internet giants.
Go deeper