Spark Capital burns down its Dispo deal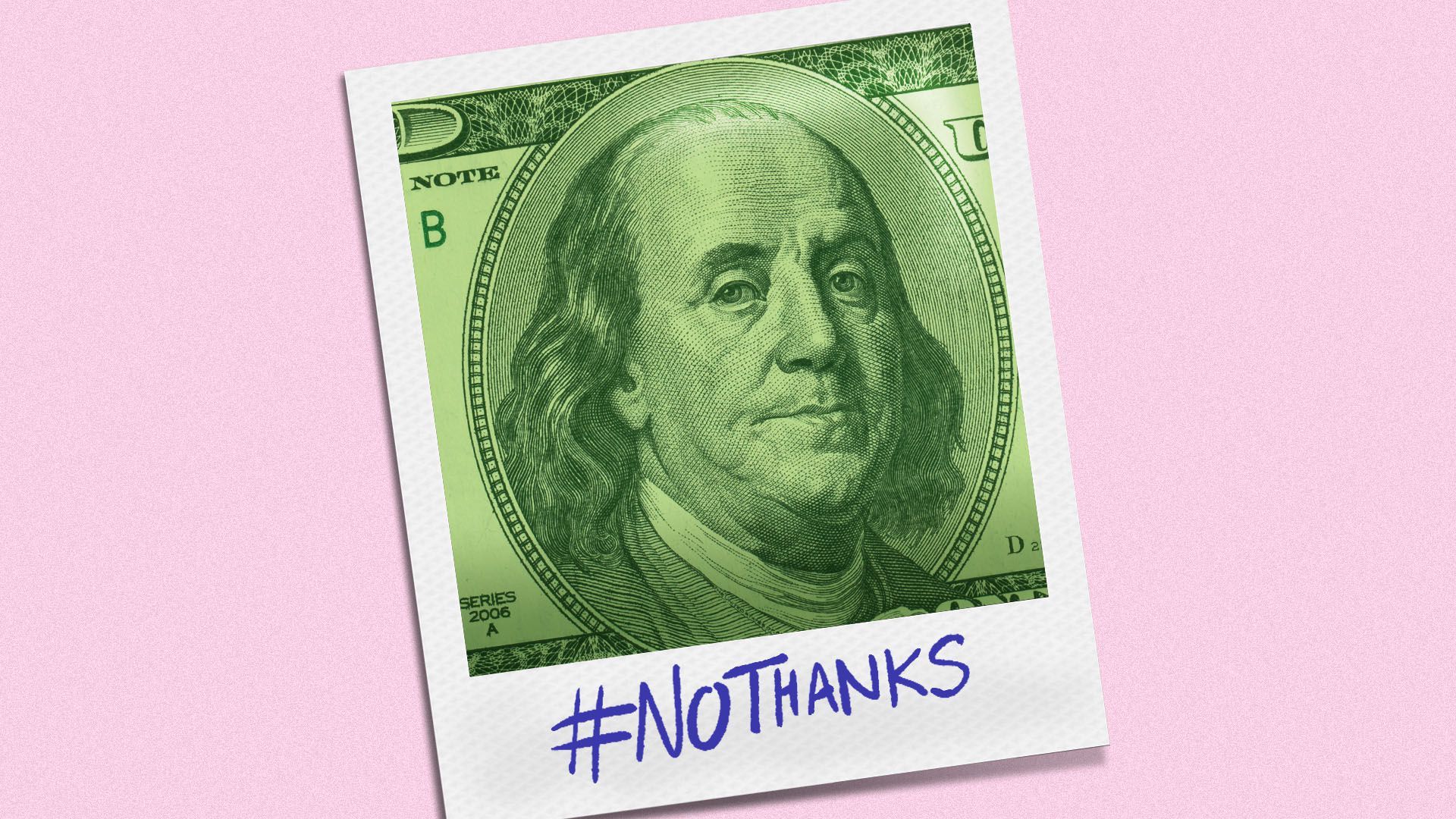 Spark Capital last month won a competitive process to lead a $20 million Series A investment in Dispo, a retro photo-sharing app co-founded by YouTube star David Dobrik. Late Sunday night, Spark said it is severing all ties with the startup, which had been valued at $200 million.
Why it matters: Based on the currently available information, this situation is confounding.
Driving the news: Dobrik recently came under fire after a former member of his so-called "Vlog Squad" named Dom Zeglaitis was accused of rape. The accuser says she was incapacitated by alcohol and was referenced to as having had sex with Zeglaitis in a 2018 Dobrik video, at the end of which Dobrik said: "Dom just had a threesome ... I think we're all going to jail."
Axios has learned that Dispo communicated to at least its "core investors" by mid-Sunday that Dobrik would be stepping away from the company.
Hours later, Spark tweeted its plans to "sever all ties with the company," which included stepping down from the board and "making arrangements to ensure we do not profit from our recent investment in Dispo."
Fellow Dispo investor Seven Seventy Six, led by Alexis Ohanian, tweeted on Monday that it would continue to support the startup, but would donate any profits "to an organization working with survivors of sexual assault."
The big question is why Spark bailed on Dispo after Dobrik quit.
Dobrik co-founded Dispo, but he wasn't its CEO or even a fulltime employee. One company investor describes Dobrik's recent involvement as minimal, instead crediting the rest of the team for the app's rapid growth and ability to raise the Series A round.
There are no public allegations against any other members of the Dispo team, although it's unclear what other members of the "Vlog Squad" may own shares.
Investors don't usually cut ties with an entire company over the misdeeds of one individual, particularly if those misdeeds didn't involve fraud or something else involving the company itself. In other words, it feels like there's still a missing piece to the puzzle.
Spark asked limited partners to write big checks, and just weeks later is walking away from its fiduciary duties.
Perhaps Spark plans to reimburse its LPs but, as of right now, I'm not hearing that. It also could seek to sell its position, but hard to see how it would even get cost, given the circumstances. Unless Dispo is willing to return the money, which perhaps is where this is heading.
Spark has been a wildly-successful firm. On the one hand, that means its partners could cover the reimbursement. One the other, it means they know LPs won't complain too loudly, lest they risk losing future fund allocations.
Seven Seventy Six LPs might approve in theory of the charity plan, but it certainly diminishes their alignment of interests.
What they're not saying: Spark and Seven Seventy Six declined to comment beyond their tweets. The company and Dobrik didn't return requests for comment.
Go deeper