Health giants disclose hefty pandemic year paydays for top executives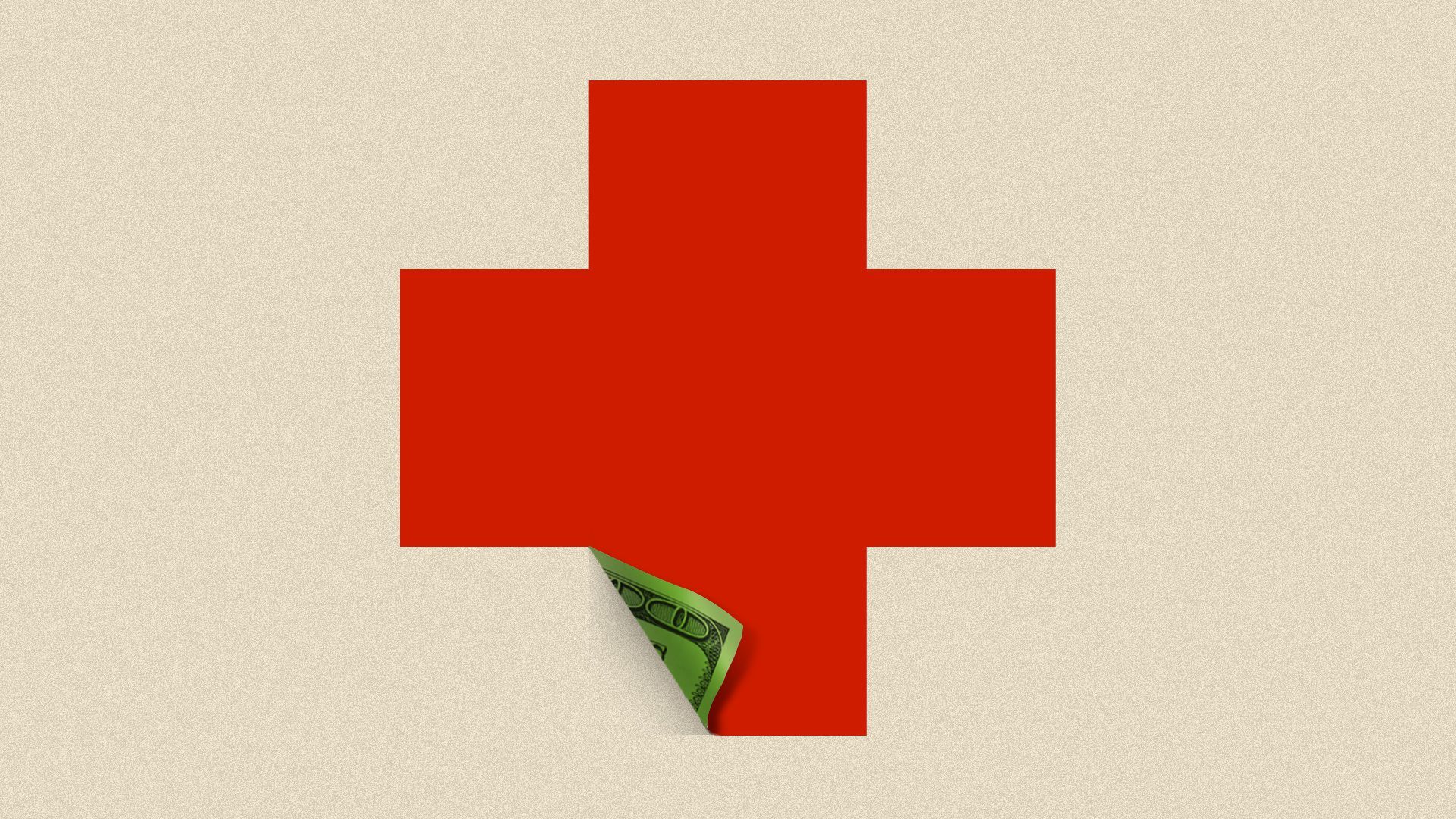 Top executives at large health care companies have been registering more money during the 2020 pandemic year than before, new company filings show.
Why it matters: The coronavirus upended how and when people sought care, but it didn't change the stock-heavy nature of how the industry's power brokers get paid.
By the numbers: Health care CEOs have been posting large 2020 paydays because their stock got more valuable. All numbers are based on actual realized stock gains.
Sam Hazen of HCA Healthcare, a dominant hospital chain that returned coronavirus bailout funds partially due to higher profits, made $84 million (four times as much as 2019), and $66 million of that came from stock.
David Cordani of Cigna made $79 million (six times as much as 2019), and $73 million of that came from stock.
Dave Ricks of Eli Lilly made $68 million (twice as much as 2019), and $58 million of that came from stock.
What they're saying: A Cigna spokesperson said Cordani's pay represents his long-held stock and is "aligned to the tremendous value created for our customers, clients, employees and shareholders."
An Eli Lilly spokesperson said Ricks' pay was justified because the drug company "largely met or exceeded its combined financial and strategic goals."
An HCA spokesperson said the company's "philosophy is centered around creating a strong, positive link between our performance and compensation."
Go deeper: Our 2020 health care executive compensation tracker
Go deeper