U.S. to send AstraZeneca vaccine to Canada and Mexico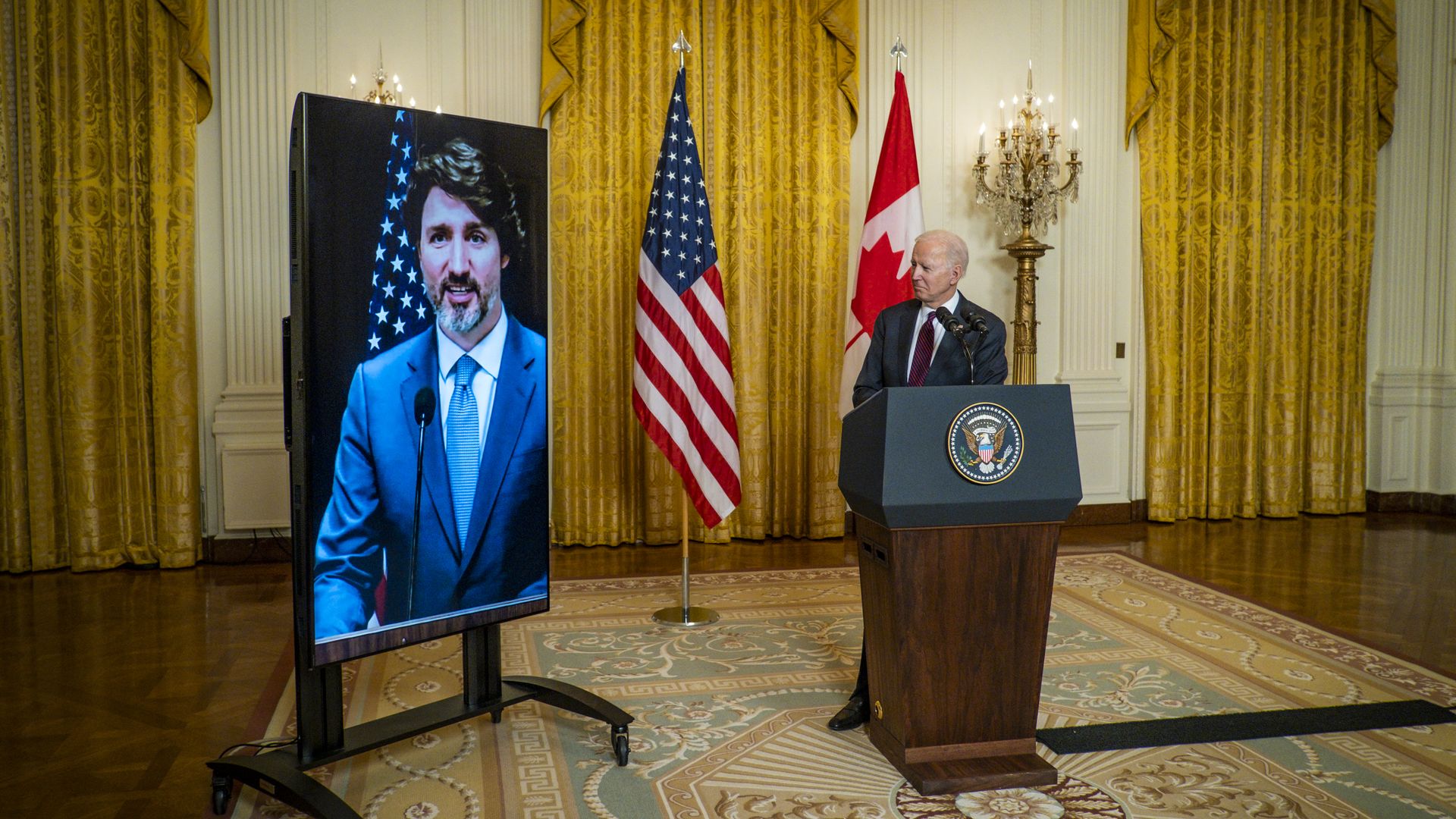 The U.S. will send around 1.5 million doses of the AstraZeneca coronavirus vaccine to Canada, and 2.5 million to Mexico, Reuters reports.
Why it matters: This is the first time President Biden has agreed to share doses purchased by the U.S. with other countries.
The U.S. has come under increasing pressure for refusing to export doses, including the AstraZeneca vaccine, which has not yet been approved in the U.S. and is not expected to play a major role in the U.S. vaccine rollout.
Details: The deal comes in the form of a loan, with the U.S. sending doses to Canada and Mexico now with the expectation that they will return doses to the U.S. later this year.
The big picture: The U.S. has produced 27% of the vaccines manufactured anywhere in the world to date, second only to China, according to data from Airfinity.
But while China has exported around 60% of the vaccines it has produced — in part due to a low sense of urgency in China, where the virus is largely under control — the U.S. has exported 0% as Biden focuses on ensuring that all Americans who want a vaccine can get one as quickly as possible.
Canada, for example, is importing Moderna doses from Europe because all production in the U.S. is staying in the country.
What's next: Countries around the world will continue to push for access to the vaccines the U.S. is producing, including some of the 1.3 billion doses purchased by the U.S. government, particularly after Thursday's announcement set a precedent for dose sharing.
The question is when the Biden administration will feel secure enough in its supply to start to allow doses to leave the country.
Go deeper