Uber to reclassify 70,000 drivers in U.K. as workers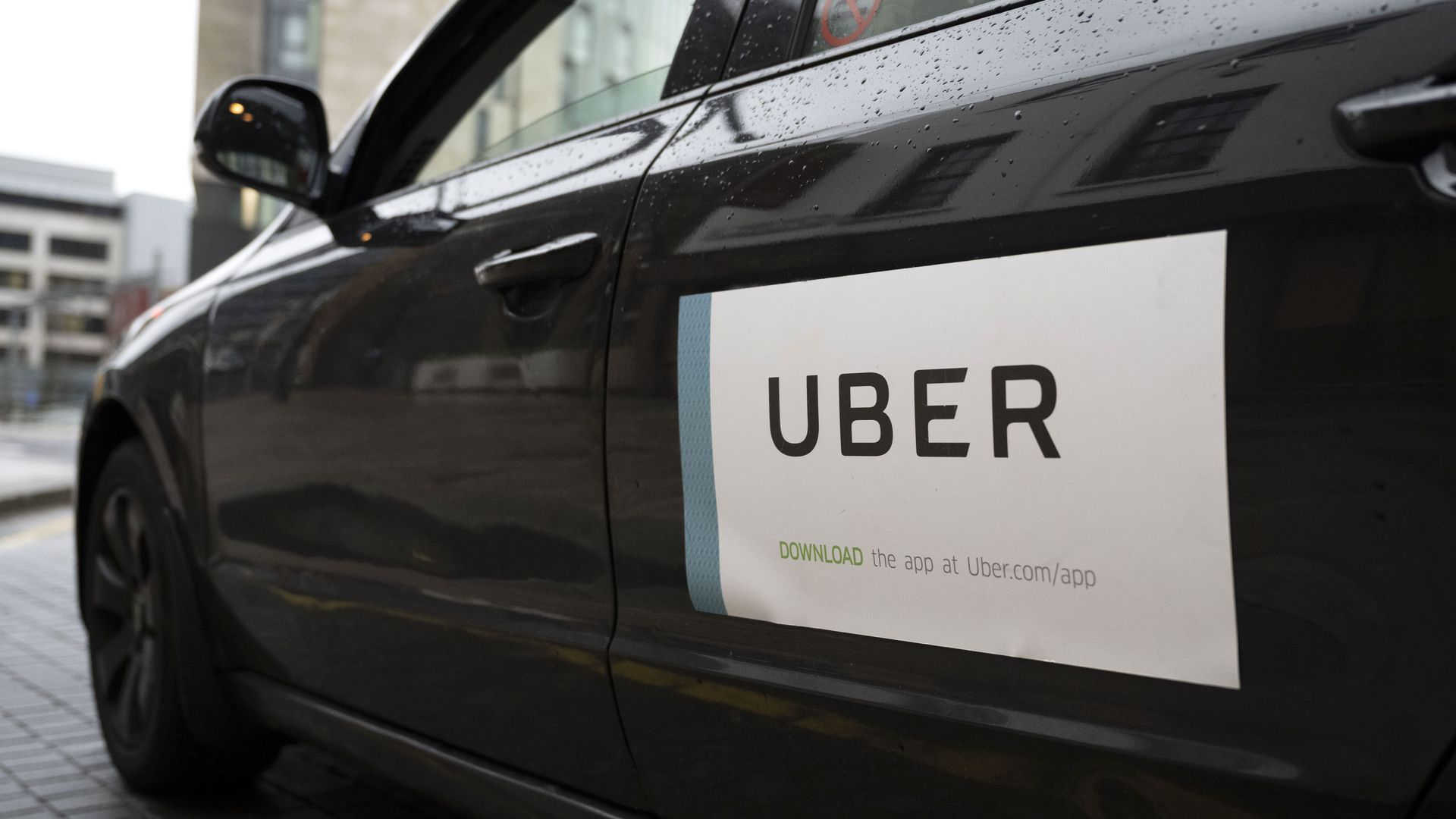 Uber announced on Tuesday it will reclassify over 70,000 drivers across the United Kingdom as workers who will receive benefits including a minimum wage, vacation pay and access to pension plans, effective Wednesday,
Why it matters: It's the first time the ride-hailing giant has agreed to classify its drivers accordingly, and it follows a landmark ruling from Britain's Supreme Court last month that said Uber drivers are entitled to greater protections.
Treating gig companies' workers as employees presents an existential threat to the firms' business models, Axios' Kia Kokalitcheva writes.
"The changes are limited to the U.K.," Bloomberg writes, "but raise questions about whether management is willing to consider adapting its business model in other countries."
Yes, but: British labor rules offer a "middle ground" between freelancers and full-time employees that doesn't exist in other countries, which makes it unclear whether Uber will back down on its position outside of Britain, the New York Times writes.
Details: Drivers will now receive minimum wage — 8.91 pounds, or roughly $12.40, starting April 1 — between the time they accept a ride request and a passenger's drop-off. That does not apply to the period when the driver is waiting for a request.
The minimum wage is the floor, so at a minimum drivers will earn those amounts — but can and likely will earn more.
Uber will pay drivers on vacation 12% of their earnings, a value that is set by the government.
What they're saying: The Supreme Court decision "provides a clearer path forward as to a model that gives drivers the rights of worker status — while continuing to let them work flexibly, in the same way they have been since Uber's launch in the U.K. in 2012," Uber said in a statement to NYT.
The big picture: London is one of Uber's five biggest markets globally, with Britain accounting for roughly 6.4% of the company's total gross bookings, per NYT.
More labor battles are expected across the European Union, where policymakers are looking at stricter labor regulations for gig-economy companies, the Times writes.
Go deeper