Zuckerberg unveils Facebook's plan to help get people vaccinated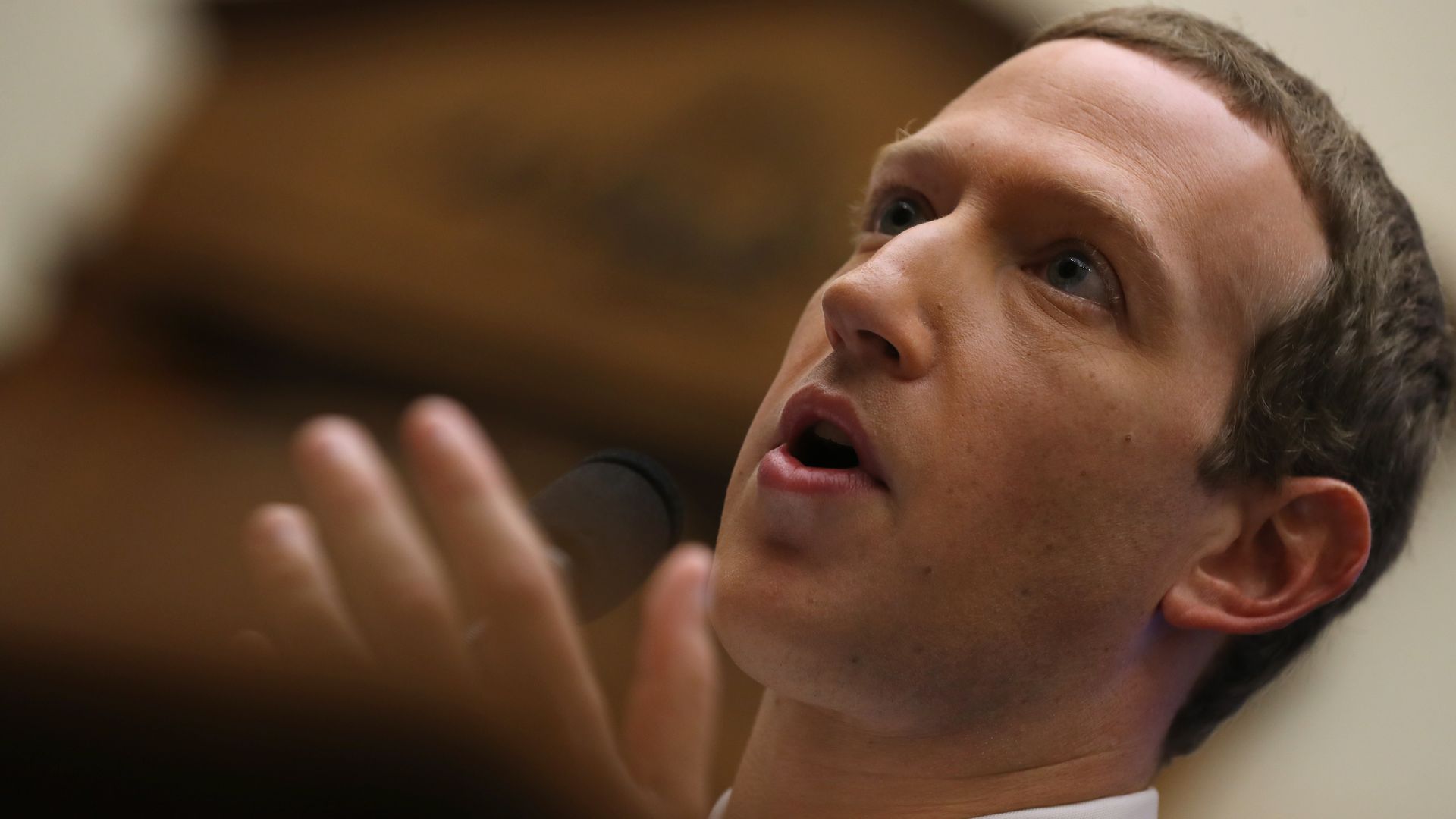 Facebook CEO Mark Zuckerberg said Monday that Facebook is building a tool to connect people to information about where and when to get a COVID-19 vaccine.
The big picture: Facebook has been blamed for the spread of anti-vaccination misinformation during the COVID-19 crisis and beyond.
Details: In a blog post, Zuckerberg said the company aims to help bring 50 million people "one step closer to getting vaccinated" by helping people "learn more about COVID-19 vaccines and find out when and where" they can get one.
To make this possible, Facebook has partnered with Boston Children's Hospital to offer a tool that helps Facebook users identify places nearby to get a vaccine.
Zuckerberg said the company will also expand its "COVID-19 Information Center," currently on the main Facebook app, to Instagram.
It will also deploy official chatbots on its messaging app WhatsApp to get people registered for vaccinations with health authorities and governments.
Zuckerberg said Facebook will make real-time aggregate trends on "COVID-19 vaccinations, intent to get vaccinated, and reasons for hesitancy" available to public officials, like the World Health Organization, to help inform an equitable rollout of the vaccine.
Be smart: It's made more efforts in recent months to ensure more people access accurate information about the COVID-19 vaccine as it become more accessible around the globe.
In a reversal from its previous position, Facebook said last month that it will take tougher action during the pandemic against claims that vaccines, including the COVID-19 vaccination, are not effective or safe.
Last year, Zuckerberg said the company wouldn't target anti-vaccination posts the same way it has aggressively cracked down on COVID misinformation.
Go deeper: Facebook says it will crack down on COVID vaccine misinformation
Go deeper