Concern about Republican vaccine hesitancy is growing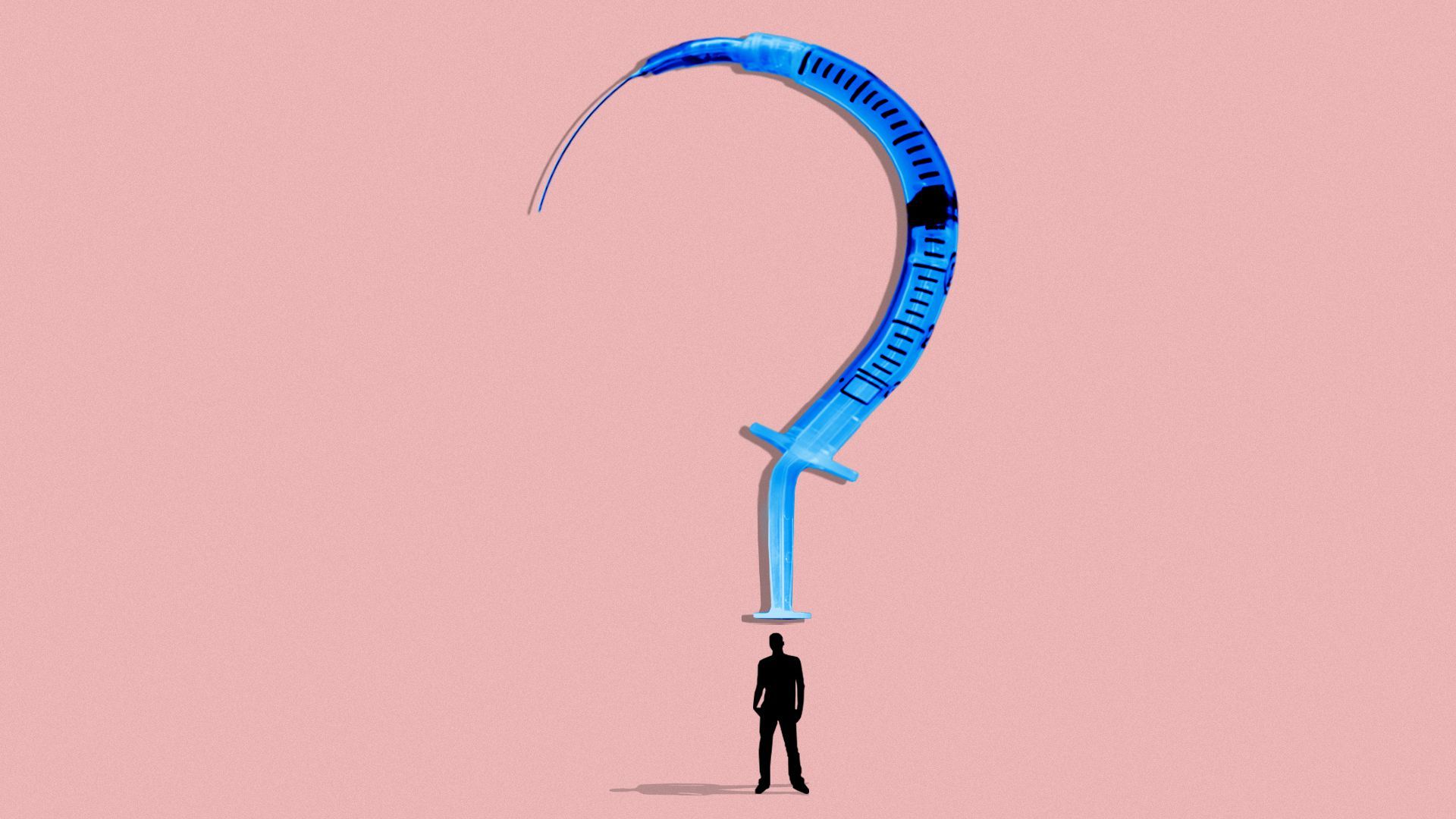 Polling and public officials are increasingly sounding the alarm about one group of Americans that remains stubbornly resistant to the idea of receiving a coronavirus vaccine: Republicans.
The big picture: Vaccine enthusiasm has increased over the last few months, but a giant partisan gap remains.
Driving the news: Nearly half of Republican men — 49% — say they won't choose to be vaccinated if a vaccine is available to them, according to a recent NPR/PBS NewsHour/Marist survey.
Among those who said they supported Trump in 2020, 47% said they wouldn't choose to be vaccinated.
In contrast, 6% of Democratic men and 10% of Biden supporters said they wouldn't get the shot.
25% of Black respondents, 28% of white respondents and 37% of Latino respondents said the same.
What they're saying: NIAID Director Anthony Fauci yesterday told "Fox News Sunday" that "it would make all the difference in the world" if former President Trump urged his supporters to take the coronavirus vaccine, Axios' Orion Rummler reports.
"I'm very surprised that the high percentage of Republicans say they don't want to get vaccinated," Fauci said. "I don't understand where that's coming from. This is not a political issue. This is a public health issue."
Georgia Gov. Brian Kemp said on Friday that the state is seeing vaccine hesitancy among white Republicans, and said partnerships between pharmacies and churches or civic clubs will be important, CNN's Kaitlan Collins reports.
The bottom line: Who the vaccine holdouts are doesn't change the math of getting to herd immunity. But it does strongly determine who the most effective vaccine messengers will be.
"We recognize, as a Democratic administration with a Democratic President, that we may not be the most effective messenger to communicate with hardcore supporters of the former President," White House Press Secretary Jen Psaki said on Friday.
Go deeper: 25% of House not vaccinated as some members refuse to get shot
Go deeper