At UN, U.S. condemns China's treatment of Uighurs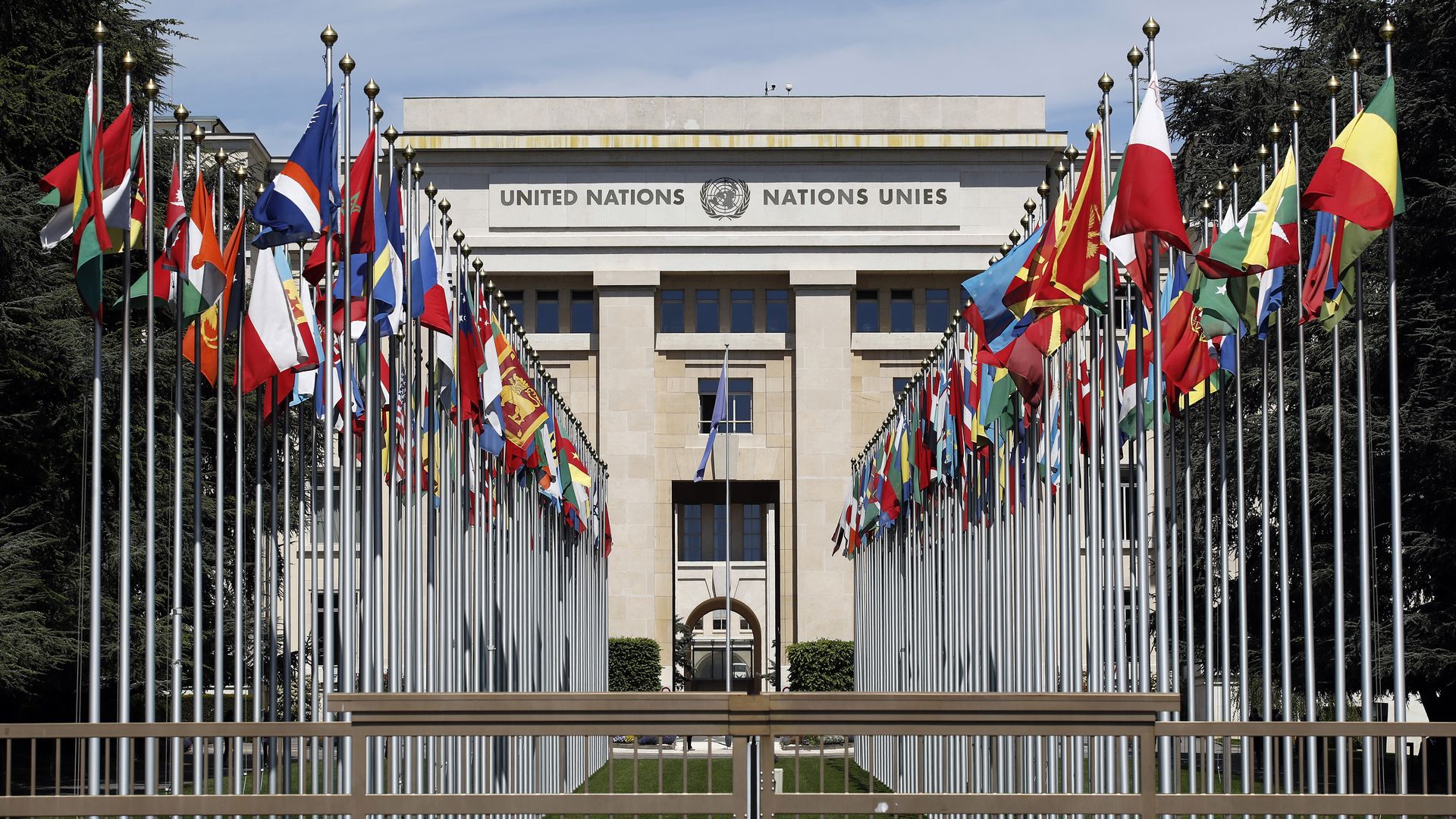 The U.S. condemned China's treatment of Uighurs and other minorities at a meeting of the U.N. Human Rights Council on Friday, citing "crimes against humanity and genocide" in the province of Xinjiang, Reuters reports.
Why it matters: China denies the charges against it and continues to receive support from dozens of U.N. member states. At the forum's meeting, Cuba presented a statement on behalf of 64 countries, urging states to "stop interfering in China's internal affairs by manipulating Xinjiang-related issues, (and) refrain from making unfounded allegations against China out of political motivations."
What they're saying: "We condemn China's abuse of members of ethnic and religious minority groups including crimes against humanity and genocide in Xinjiang and severe restrictions in Tibet," Mark Cassayre, U.S. chargé d'affaires, told the council.
China's ambassador to the U.N. in Geneva, Chen Xu, skirted the issue of Xinjiang in his speech but noted China's opposition to the politicization of human rights issues, per Reuters.
Meanwhile, Britain's ambassador Julian Braithwaite echoed Cassayre, noting his country's deep concerns regarding the conditions in Xinjiang, "including credible reports of forced labor and forced birth control."
The big picture: In January the U.S. stated that China's treatment of more than 1 million Uighurs, Muslims who have been interned in Xinjiang, constituted "genocide" and "crimes against humanity."
What's next: U.S. Secretary of State Antony Blinken is expected to meet with his Chinese counterpart Wang Yi next week, and is expected to raise the issue of China's treatment of Uighurs during their talks.
Go deeper