Netanyahu postpones pre-election UAE visit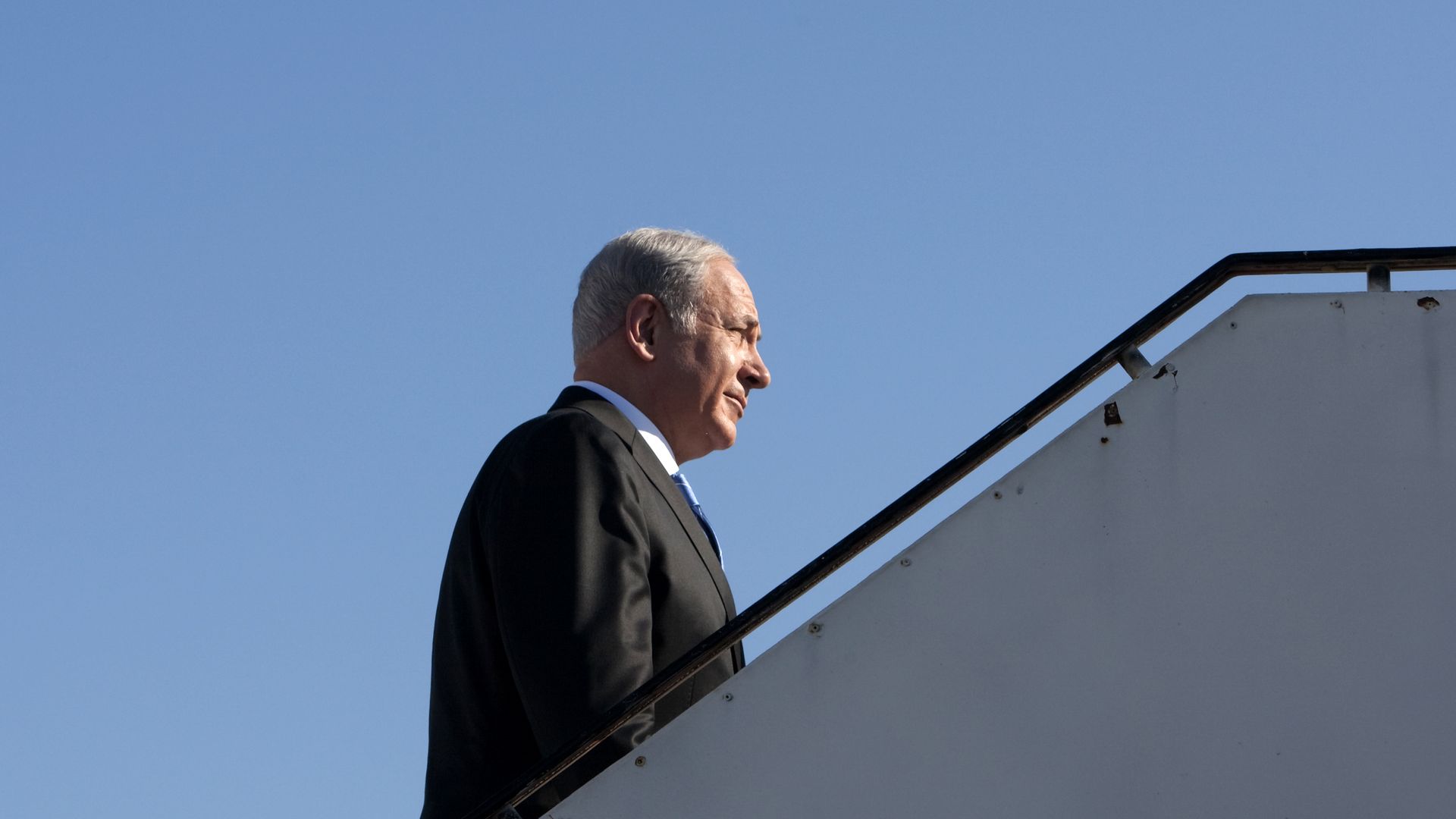 Israeli Prime Minister Benjamin Netanyahu has postponed a trip planned for Thursday to the United Arab Emirates at the last minute after his wife was hospitalized with appendicitis.
Why it matters: Netanyahu has been attempting to squeeze in a visit the UAE to rally his base before Israel's March 23 elections, but this is the fourth time his trip has been postponed. Netanyahu wanted to use the trip stress his foreign policy advantage over his less experienced rivals.
Israeli officials said on Thursday morning that the trip would likely be canceled because of Sarah Netanyahu's medical situation and the fact that she might require surgery.
But Netanyahu's aides also told reporters that Jordan declined to approve Netanyahu's flight path to the UAE, which was to pass through Jordanian airspace.
Between the lines: The aides claimed the Jordanian decision was only discovered very close to the departure time, and came in retaliation for the cancellation of a visit by the Jordanian crown prince to the Temple Mount in Jerusalem due to a disagreement over the size of his security detail.
Later, Netanyahu's office announced that the Jordanians had finally approved the flight plan, but that by then the trip had already been postponed.
What's next: Netanyahu and Yossi Cohen, director of the Mossad intelligence agency, pressed the Emiratis very hard to allow the visit to take place before the elections. Netanyahu is likely to try and reschedule a visit before March 23, but the big question is whether the Emiratis will agree to host him.
Go deeper