Biden to sign executive orders focused on women's rights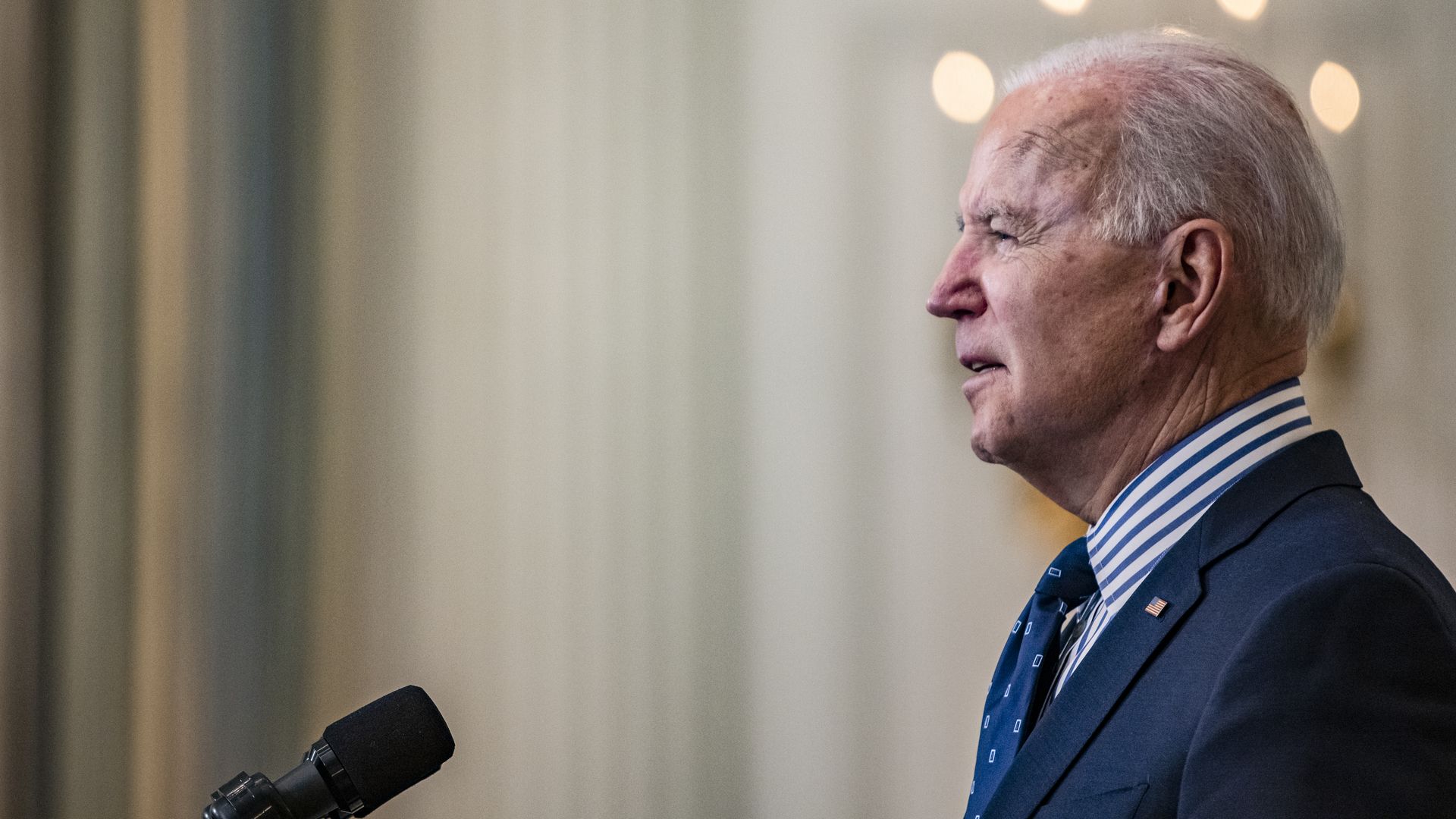 President Biden will sign executive orders Monday establishing a Gender Policy Council and directing the Department of Education to review the federal law Title IX, according to administration officials.
Why it matters: The Biden administration is signaling its priorities to advance gender equity and equality as women, particularly women of color, have been disproportionately affected by the COVID-19 pandemic.
Biden will also sign an executive order directing the Department of Education to review controversial Title IX provisions enacted under former President Trump, which provided those accused of sexual assault or harassment on college campuses with more protections.
Driving the news: The executive order to establish the Council designates a special assistant to the president and senior advisor on gender-based violence on the council staff, and the council will also have two special assistants to the president on gender policy.
Per administration officials, the office will focus on combating systemic bias and discrimination, including sexual harassment.
Zoom in: As women in the U.S. and around the world face exacerbated inequalities due to the pandemic, the council will also focus on increasing economic security and opportunity addressing barriers to women's participation in workforce.
It will also have a global bent, promoting the need for women's participation conflict resolution and global health, among other issues.
The formation of the Gender Policy Council follows a similar office formed during the Obama administration, the White House Council on Women and Girls, which was disbanded when President Trump assumed office in 2017.
While it is similar in mission to the office formed under Obama, administration officials told reporters the name change is intentional to reflect that gender discrimination can happen to people of all genders.
Context: President Biden has long championed women's rights, sponsoring the Violence Against Women Act (VAWA) during his time as a senator, which was signed into law by former President Bill Clinton.
Biden often called for VAWA's reauthorization on the campaign trail after it expired in 2019. It likely faces an uphill battle in the Democrats' narrow Senate majority.
Go deeper