2021 sees a record number of bills targeting trans youth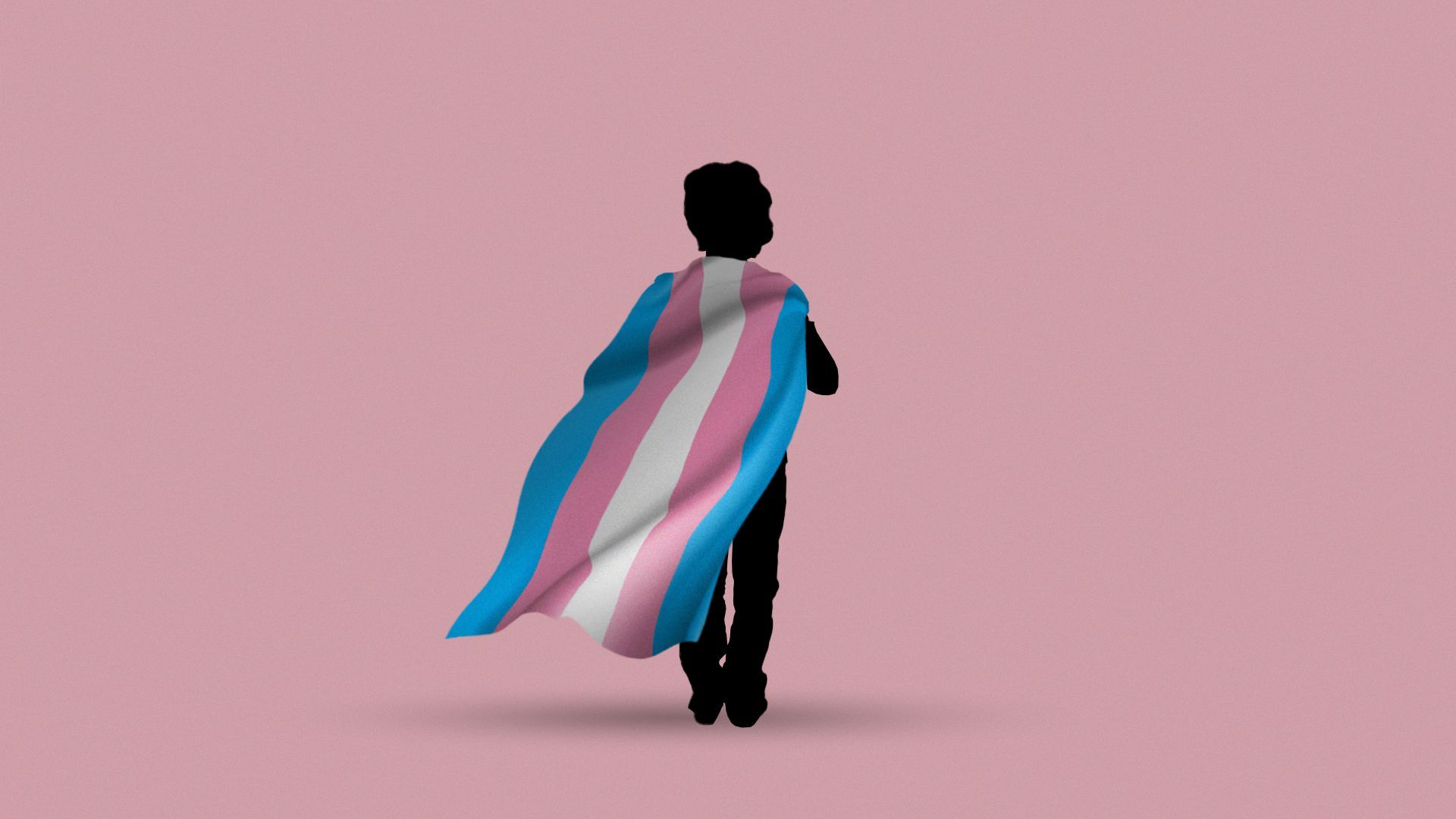 Republicans in at least 25 states have introduced over 60 bills targeting transgender children — a legislative boom since January that has beaten 2020's total number of anti-trans bills.
Why it matters: LGBTQ advocates say the unprecedented push was catalyzed by backlash to Biden's election and the Supreme Court ruling that workers cannot be fired for being gay or transgender.
By the numbers: 2020 saw 41 bills focused on trans youth specifically, per the ACLU — a number already surpassed in the first two months of 2021.
This culture war seems to be a winning issue for Republicans, at least in the places where they're fighting it most aggressively, says Dan Cox, the director of the American Enterprise Institute's Survey Center on American Life.
"On the Democratic side, this is not an issue that really excites the base," he told Axios. "But on the right, I think these issues are really, really salient, so it tends to fire up folks disproportionately on the right than the left."
"A lot of this stuff is being framed as dangerous for children. That harkens back to the gay rights movement," he said. "And that's a pretty effective way to get people who are sort of more moderate and middle of the road off and active on this issue. It's not random that these are the issues that are being brought up."
Zoom in: A big focus has been on school sports. Twenty-six state legislatures introduced 41 bills in just the first two months of 2021 to exclude trans youth from teams that align with their gender identity, per an ACLU tracker.
Mississippi's bill on trans athletes passed through both houses on Wednesday and is the first to be sent to a governor who is likely to sign it. Similar bills have passed the Utah, Montana, and North Dakota statehouses.
21 bills have also been introduced this year to criminalize gender-affirming care for trans kids. Many would make puberty blockers and surgery a misdemeanor offense for doctors, while some states, like Alabama, would make it a felony offense.
Many states have tried and failed to pass bills on trans youth multiple times, including Illinois and South Dakota.
A proposal in Georgia, which is similar to other bills on trans athletes across the country, would require students to provide details of their "reproductive organs, genetic makeup, and other medically relevant factors" in order to play on sports teams.
In a federal lawsuit against boards of education in Connecticut, three high school runners argued that they were deprived of scholarship opportunities due to trans competitors. "Mentally and physically, we know the outcome before the race even starts," one student said.
The runners are being represented by the Alliance Defending Freedom, a conservative group that also fought to bar trans students from using bathrooms aligning with their identity. National backlash derailed most of the bills.
What they're saying: "This is a critical inflection point in the movement for trans justice," Chase Strangio, ACLU deputy director for transgender justice said recently.
The big picture: Biden's presidency marks a high point of national political attention on trans rights and an about-face from the Justice Department under former President Trump.
Go deeper