Journalists face record levels of persecution globally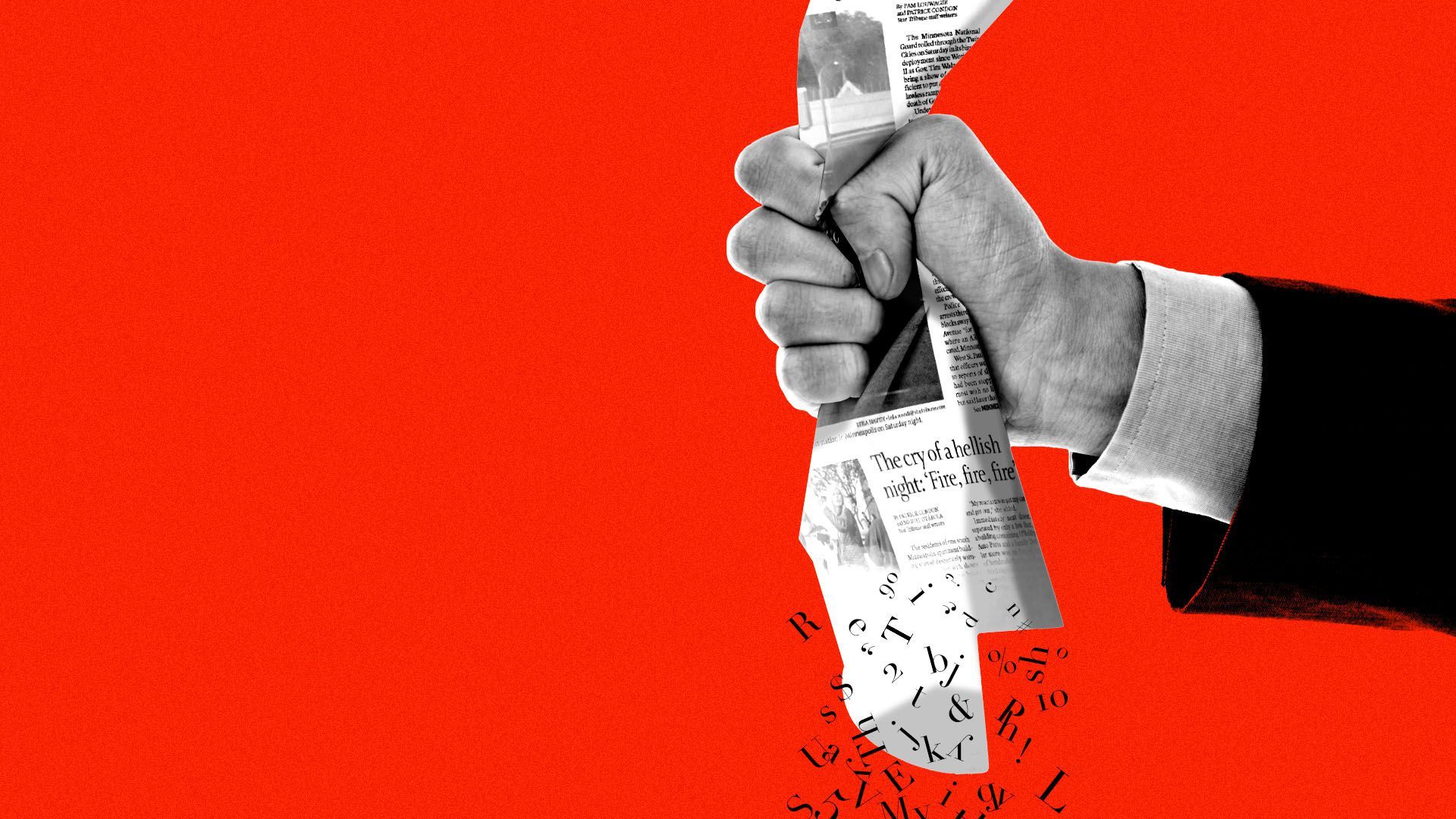 Around the world, journalists are being targeted at record levels by despots, eager to silence the press.
Why it matters: Experts worry that the United States' wavering stance on press freedoms over the past few years may have empowered autocrats looking to gain power and undermine democracy by going after journalists.
Catch up quick: Governments around the world have begun creating "fake news" laws or other rules meant to silence the press.
They argue the provisions are intended to stop the flow of misinformation, but often, they are used to undermine critical voices — especially in places where democracy is eroding.
Driving the news: Authorities in Myanmar on Wednesday charged Associated Press journalist Thein Zaw and five other members of the media for violating a law that punishes journalists who incite fear, an arbitrary action, within the public, the AP reports.
Be smart: Turkey continues to be one of the worst countries for press freedoms globally under President Recep Tayyip Erdoğan. More journalists were jailed in Turkey last year than any other country except for China, according to a CPJ report.
The big picture: Press advocates worry that the damage done during Trump's presidency to disempower press in America isn't being reversed quickly enough by President Biden.
The Biden administration has recently been scrutinized for failing to sanction the Saudi Crown Prince Mohammed Bin Salman, after an intelligence assessment last week concluded that the Saudi prince approved the 2018 operation to "capture or kill" Washington Post reporter Jamal Khashoggi.
"It appears as though under the Biden administration, despots who offer momentarily strategic value to the United States might be given a 'one free murder' pass," Washington Post publisher and CEO Fred Ryan wrote Monday.
The bottom line: Journalists around the world, including in the U.S., have never faced so many threats. Press advocates are looking to the U.S. to provide leadership on the issue.
Go deeper