The future of workplace benefits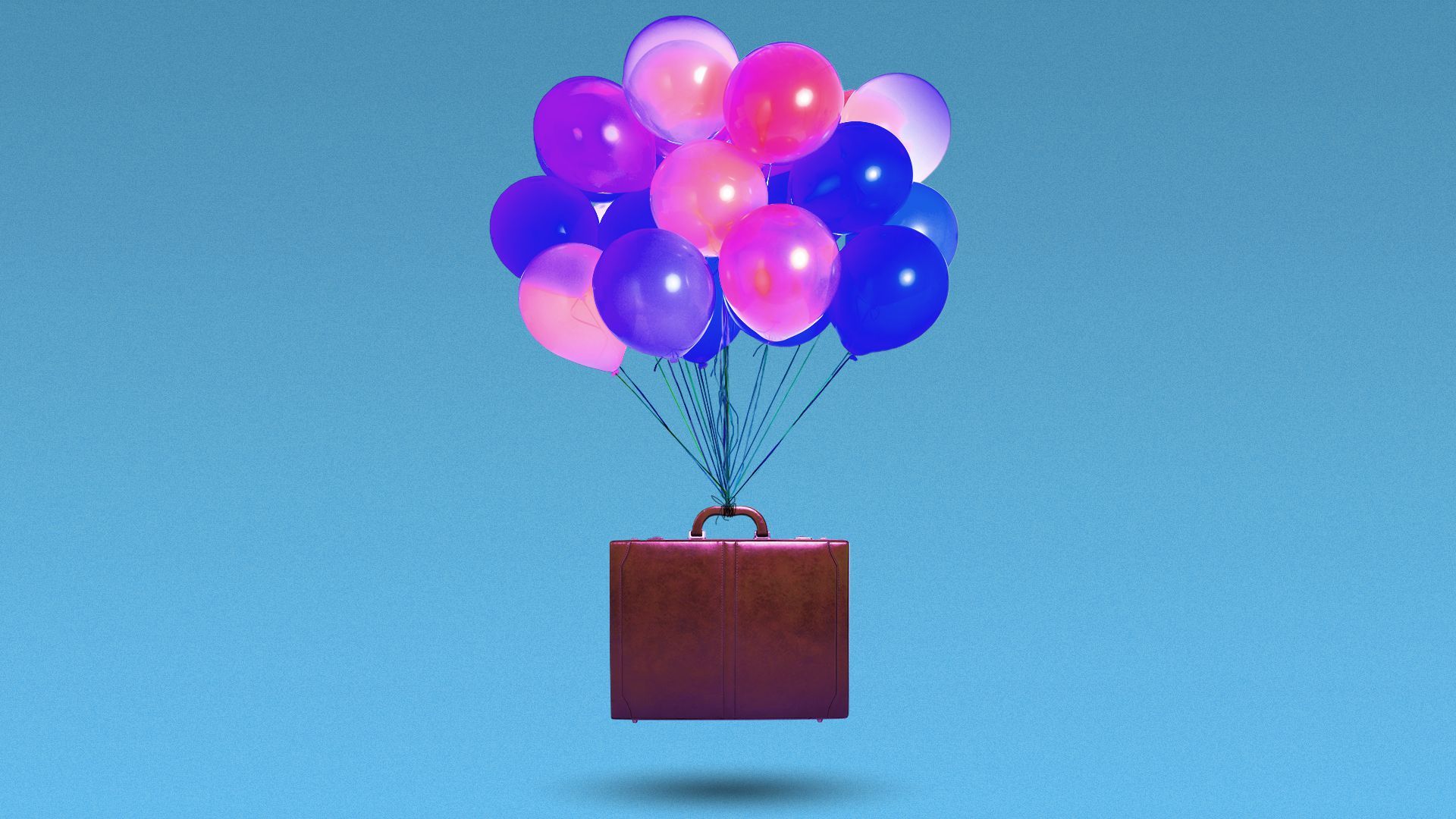 The pandemic exposed how workplaces across America are inhospitable to parents. But it could also spur companies to make changes.
The big picture: Well over a million parents have left their jobs due to child care responsibilities during the pandemic. Now, companies — large and small — are attempting to reimagine workplace benefits and add flexibility to help those parents come back.
What's happening: Kids are returning to school, but the damage has been done. Parents all over the country have dropped out of the labor force.
The crisis has been a wake-up call for employers.
According to a new survey of human resources departments from Care.com, a whopping 98% of employers plan to expand their benefits.
66% are adding flexibility to help parents and other caretakers. And 63% are adding child care benefits.
Nick Mercadante, CEO of PursueCare, a Connecticut-based telehealth company, says the pandemic has emphasized how much caretakers juggle.
"I didn't realize it right away," he says. "I realized it because a couple employees were brave enough to reach out."
To help those employees, PursueCare bumped up its contribution to employees' flexible spending accounts in order to cover child care expenses.
Mercadante has also let parents reduce work hours or adjust their schedules from the traditional Monday through Friday, 9-to-5 workday. And he has allowed them to take advantage of PursueCare's flexible paid time off policy to take days or even a month off to take care of kids or relatives during this stressful time.
The goal was to do anything possible to make sure people didn't have to quit, he says.
Much of corporate America shies away from offering so much flexibility — even saying working from home is "shirking" from home — but the pandemic has begun to tear down that thinking. "I feel like employers are afraid to let employees dictate how they work," says Mercadante. "But it's been fine. If anything, I've gotten more out of our folks."
And just as employers are offering flexibility, workers — especially women — are getting more comfortable with asking for it, according to a new report from AnnElizabeth Konkel, an economist at the jobs site Indeed.
Konkel analyzed survey data from before and during the pandemic and found that women are now 10% more comfortable with asking for flexibility as it relates to work location and 4% more comfortable asking for adjustable schedules.
But, but, but: The parents who are able to even ask for this sort of flexibility work remotely in white-collar jobs or are in management roles, notes Konkel.
It's typically the lower-income essential workers — who can't afford to miss paychecks — who aren't able to ask to work from a different place or at a different time.
And while companies are figuring out ways to help their high-income employees, there is still no child care solution — from the public sector or the private sector — for America's most vulnerable caretakers.
Go deeper: The business case for child care benefits
Go deeper