Virginia lawmakers vote to legalize marijuana in 2024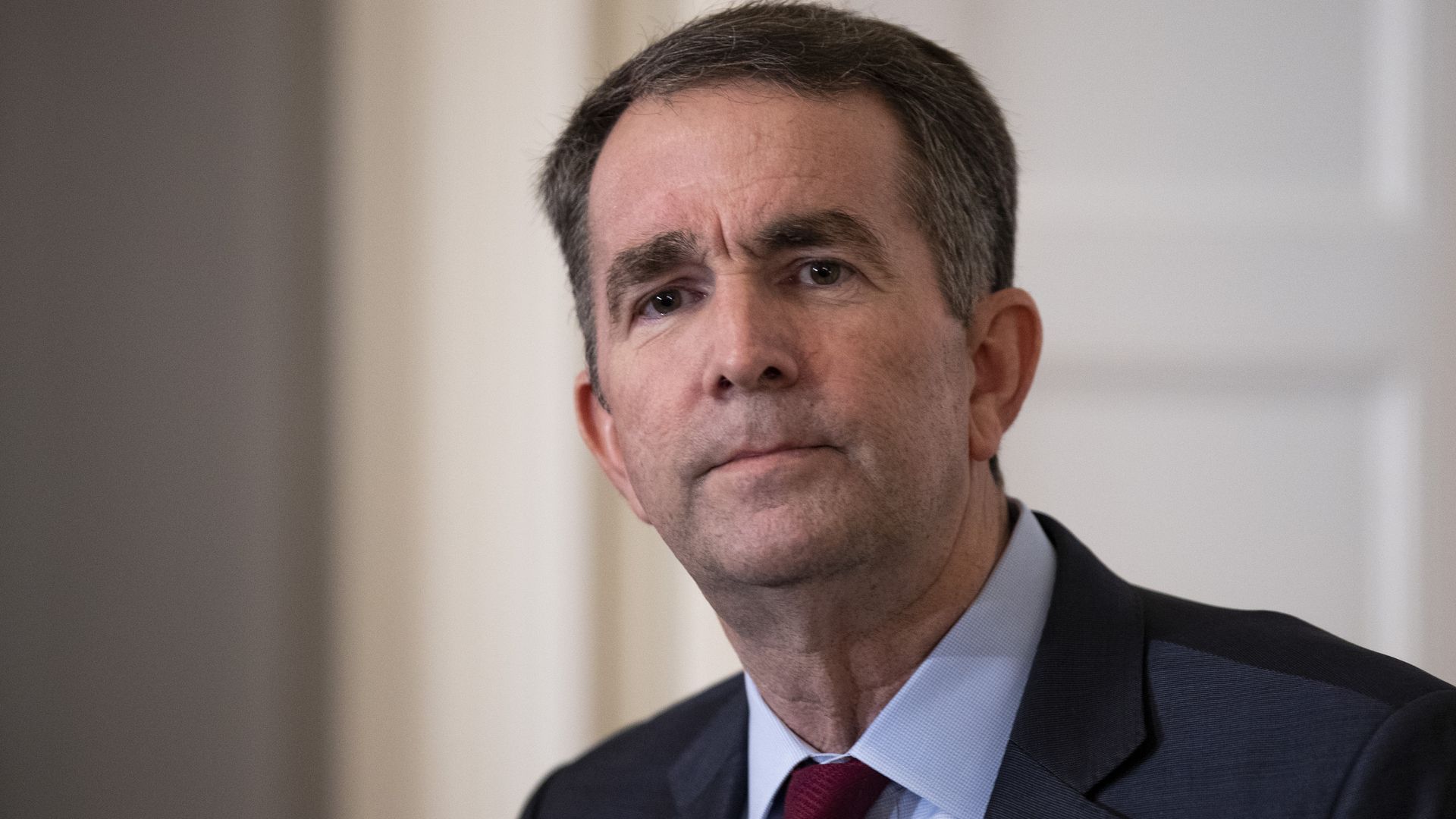 Lawmakers in Virginia on Saturday approved compromise legislation that would legalize marijuana in 2024, putting the state a step closer to becoming the first in the South to end prohibition on the drug, the Richmond Times-Dispatch reports.
Why it matters: The legislation will make Virginia the 16th state to legalize marijuana, per Politico. It would add to a slate of laws that have seen Virginia move in a more progressive direction during the tenure of Gov. Ralph Northam.
Lawmakers in the commonwealth last week approved legislation to make Virginia the first in the South to abolish the death penalty. Northam has also enacted laws surrounding gun control, abortion and anti-discrimination protections for LGBTQ people.
Details: The bill would establish a new independent agency to regulate the new market in the three-year period before legalization.
It would legalize possession of an ounce of marijuana or less by people 21 or older starting in 2024. Retail sales would also be allowed then.
Lawmakers chose to punt on a resolution for penalties for underage possession and unlicensed sales.
The bill will now head to Northam's desk. The governor has championed legislation as a racial justice issue.
The measure passed the House of Delegates in a 48-43 vote, and the Senate voted for it 20-19. The bill got no Republican support. Seven Democrats in the House and one in the Senate voted against it.
House Majority Leader Charniele Herring (D) said the law will "strike down and address institutional barriers, over policing, over arrests and over convictions of African Americans," per Virginia Mercury.
The Virginia ACLU urged lawmakers to oppose the bill, saying it did not make sense to keep the drug illegal for three years.
Go deeper