House passes Equality Act to boost LGBTQ protections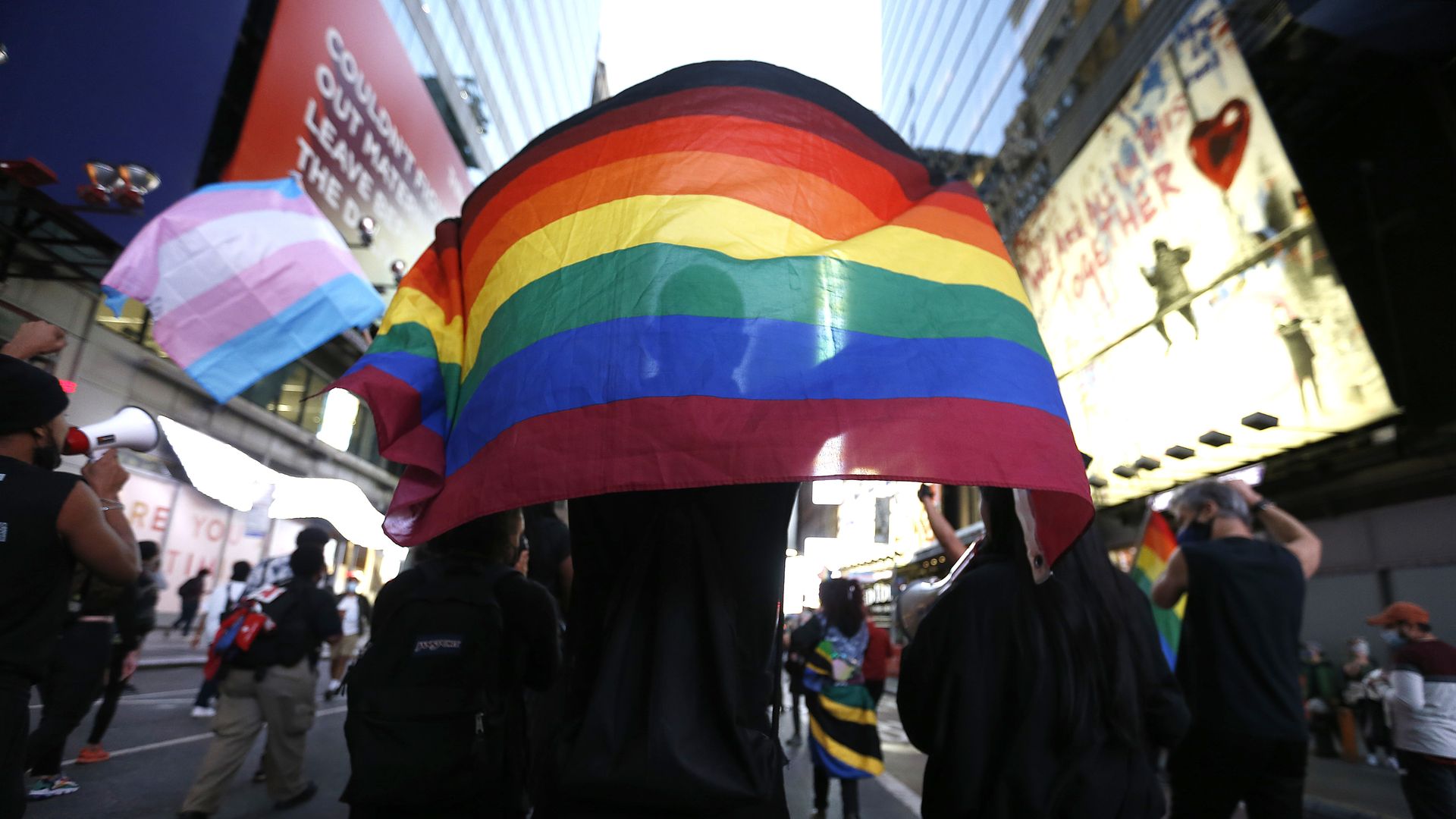 The House voted 224-206 on Thursday to pass the Equality Act, which would expand federal protections for LGBTQ people by prohibiting discrimination based on gender identity and sexual orientation.
Why it matters: The legislation passed in the House in May 2019, but never reached the Republican-controlled Senate under former President Trump. Democratic leaders believe there is a chance to pass the act into law this year with a 50-50 split in the Senate, but it is uncertain whether enough Republicans will support the bill for it to move forward.
Context: The bill would amend laws including the Civil Rights Act of 1964 and the Fair Housing Act to explicitly include protections for LGBTQ people.
Unlike its passage in the House in 2019, the measure is now being considered after the Supreme Court ruled that Title VII protects employees from being fired based on their gender identity or sexual orientation.
The big picture: 25 states were classified by the Human Rights Campaign's latest equity review as struggling to achieve "basic equality" for LGBTQ people. The gaps include a lack of legislation to ensure protections in housing and education.
Cathryn Oakley, state legislative director and senior counsel at the Human Rights Campaign, told Axios that although the potential passage of the Equality Act is "game-changing," more action is needed at the state level, where laws can often go further to regulate businesses.
The other side: Reps. Marjorie Taylor Greene (R-Ga.), Jim Jordan (R-Ohio) and other Republicans who oppose the Equality Act claim the bill would hinder religious freedoms, expand abortion access and discriminate against women by allowing transgender girls to play school sports with cisgender girls.
Three Republicans voted in favor of the bill on Thursday: Reps. John Katko (R-N.Y.), Brian Fitzpatrick (R-Pa.), and Tom Reed (R-N.Y.)
What to watch: The bill needs support from at least 10 Republicans in the Senate to move forward.
Some moderate-leaning Republicans are split: Sen. Mitt Romney (R-Utah) told the Washington Blade that he wouldn't vote in favor of the bill, citing religious freedoms. Sen. Susan Collins (R-Maine) co-sponsored the bill last year, per NPR.
Biden urged Congress to pass the act last week, saying that "full equality has been denied to LGBTQ+ Americans and their families for far too long."
Go deeper