Trump becomes first president to be impeached twice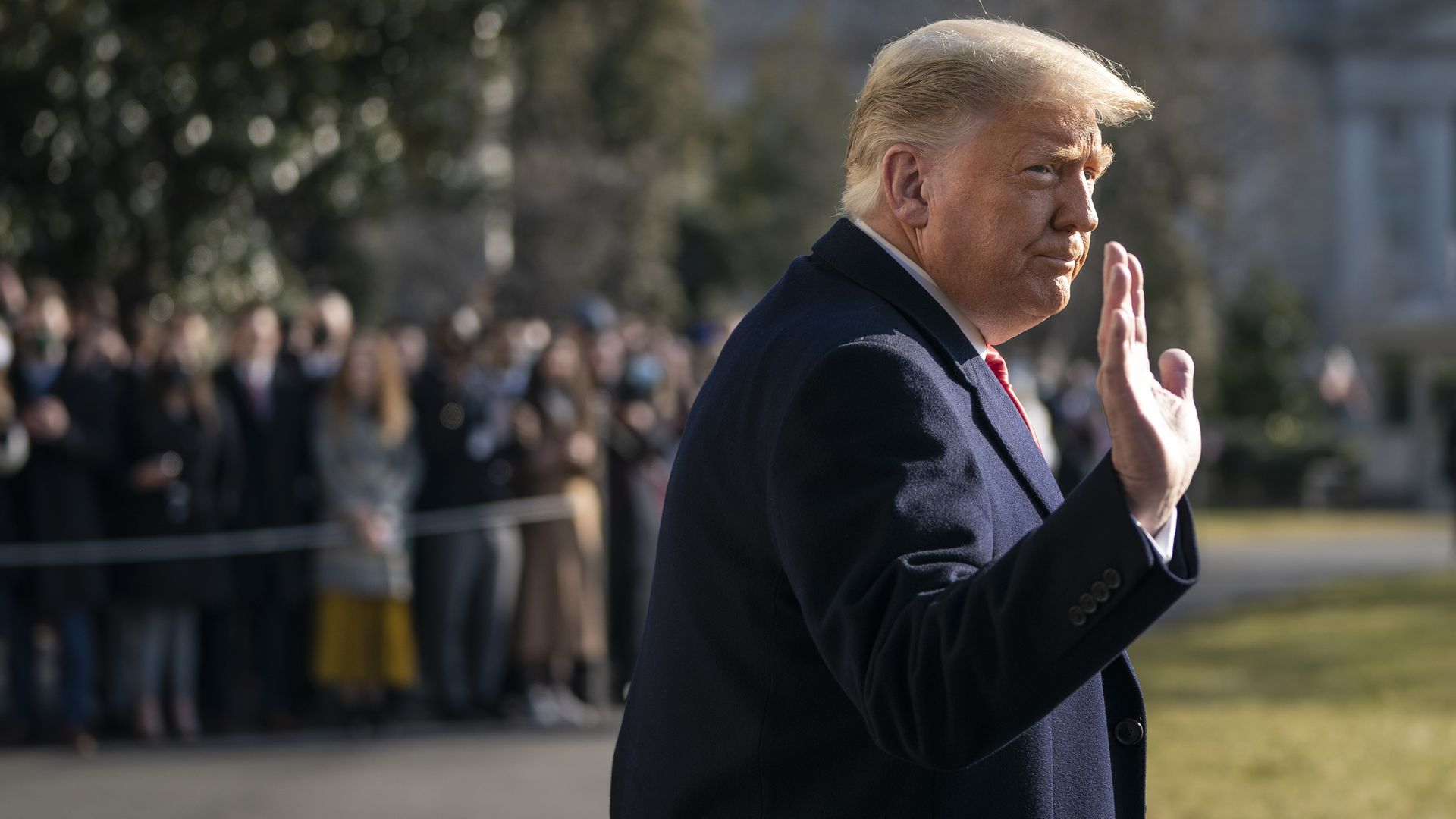 The House voted 232-197 to impeach President Trump for "incitement of insurrection" after a violent pro-Trump mob breached the U.S. Capitol last week while Congress met to count the Electoral College vote.
Why it matters: Trump is now the only president in history to have been impeached twice — his first impeachment happened just over a year ago in December of 2019. He has just one week left in his term before President-elect Biden is sworn-in on Jan. 20.
What's next: Senate Majority Leader Mitch McConnell (R-Ky.) told Republican colleagues today he has "not made a final decision on how I will vote and I intend to listen to the legal arguments when they are presented to the Senate." But he will not move to reconvene the Senate before they are scheduled to return on Jan. 19, meaning a trial will take place during the Biden administration.
The big picture: After four years of unpredictable behavior and controversial policy, swaths of Republicans have finally begun to turn on Trump after a mob breached the Capitol last week, causing mass evacuations and at least five deaths.
House Speaker Nancy Pelosi asked Vice President Mike Pence to invoke the 25th amendment to remove Trump from office before proceeding with impeachment. The House approved a resolution pressuring Pence to do just that.
Editor's note: This story has been updated with Biden's statement on the impeachment.
Go deeper