In photos: Washington state crews destroy first murder hornets nest in U.S.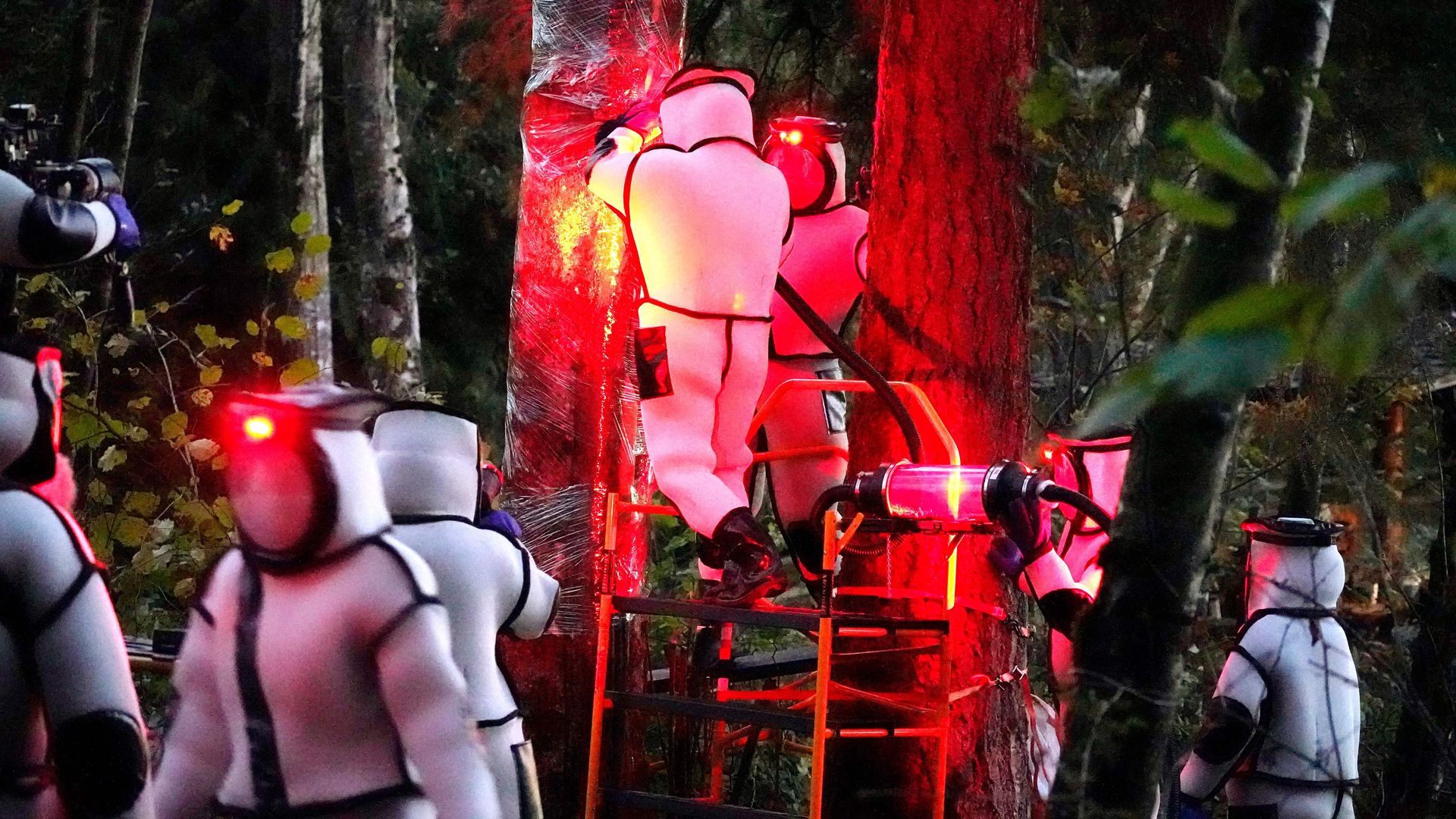 Heavily protected crews on Saturday dismantled the first Asian giant hornet nest found in the U.S., the Washington State Department of Agriculture (WSDA) confirmed in a statement declaring: "Got 'em."
The big picture: The invasive species commonly referred to as the "murder hornet," typically doesn't harm humans unless provoked, though it has been known to kill people in Japan. The insect poses a major threat to local honeybee populations. But the WSDA said in a statement that the nest removal "appears to have been successful."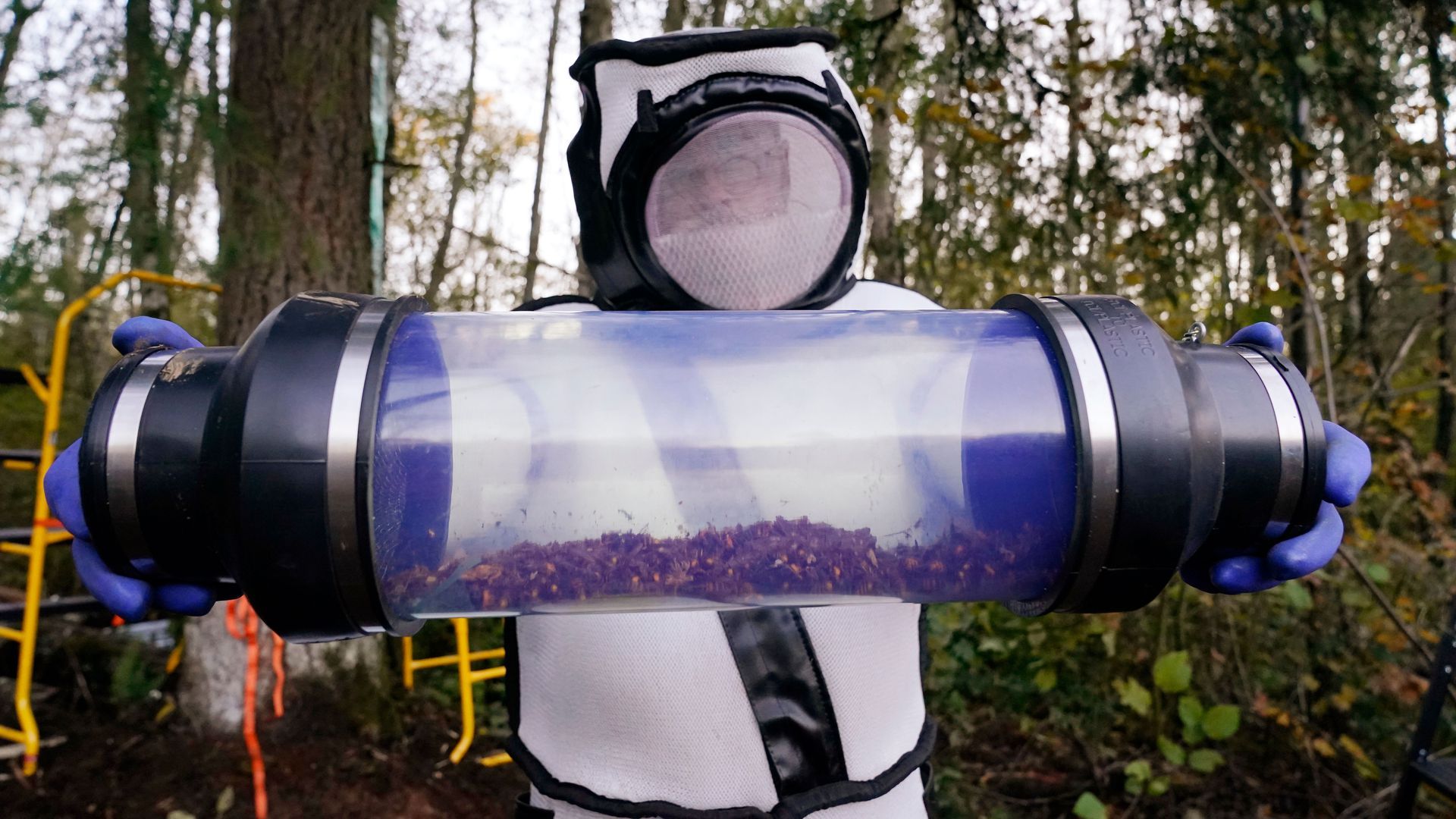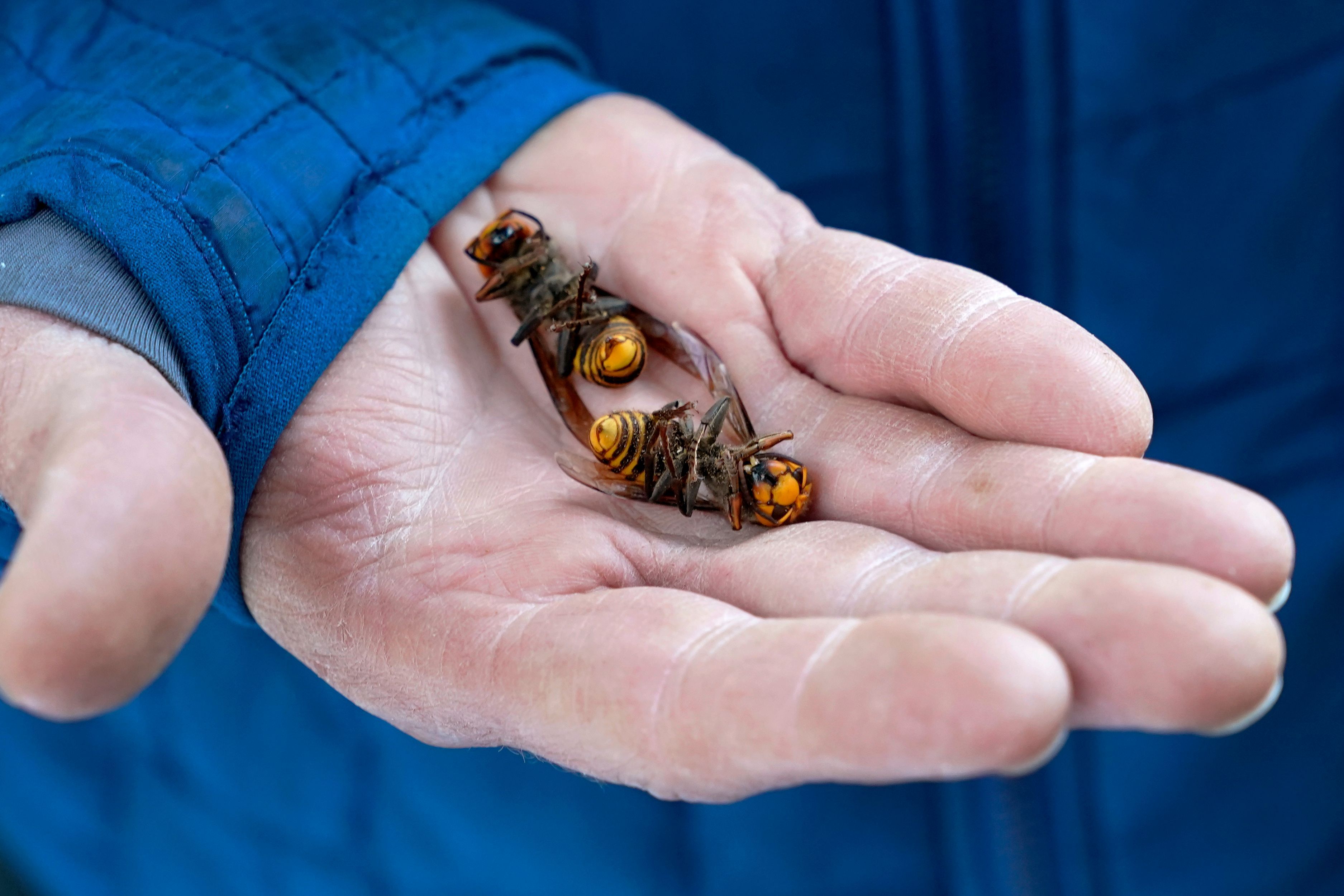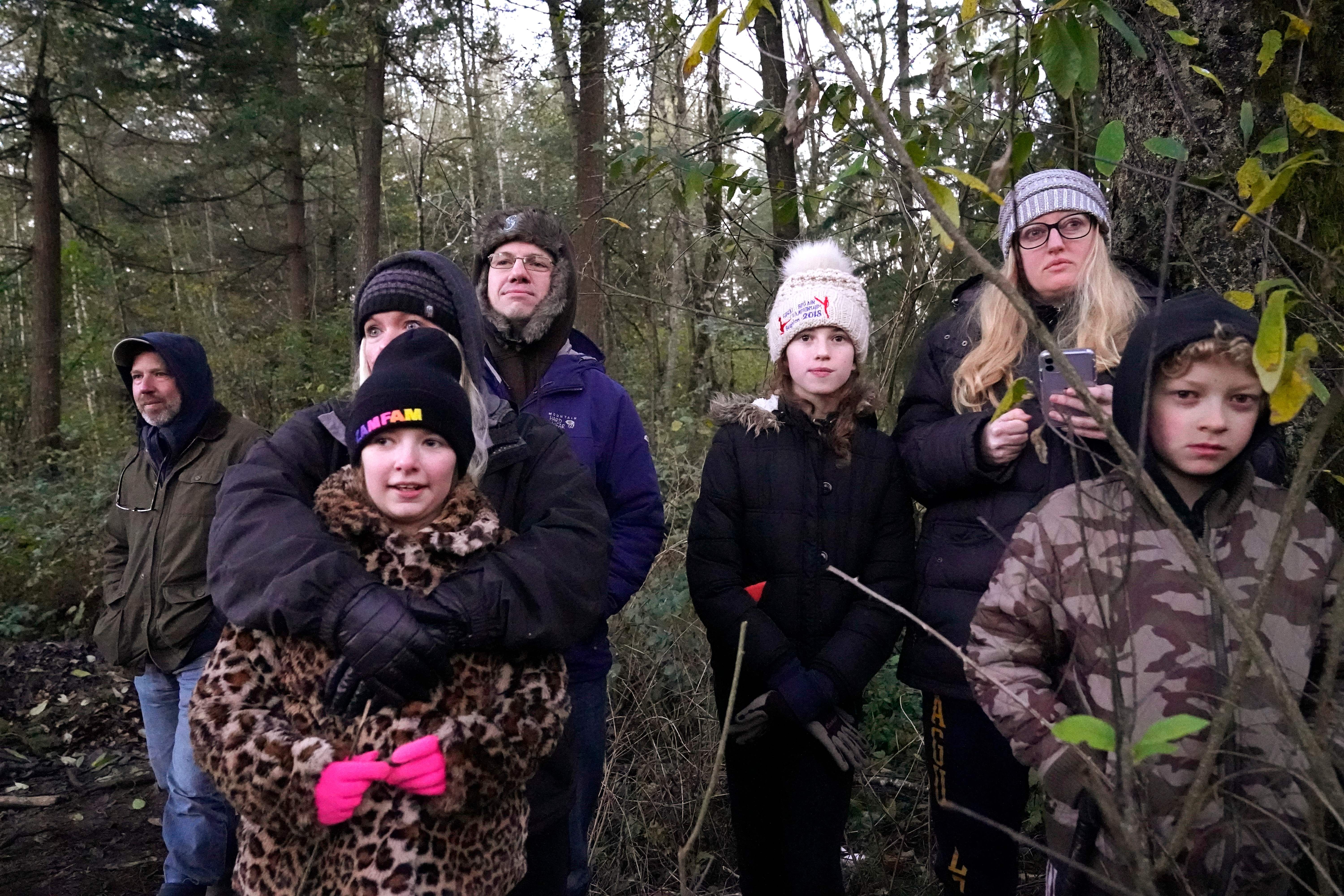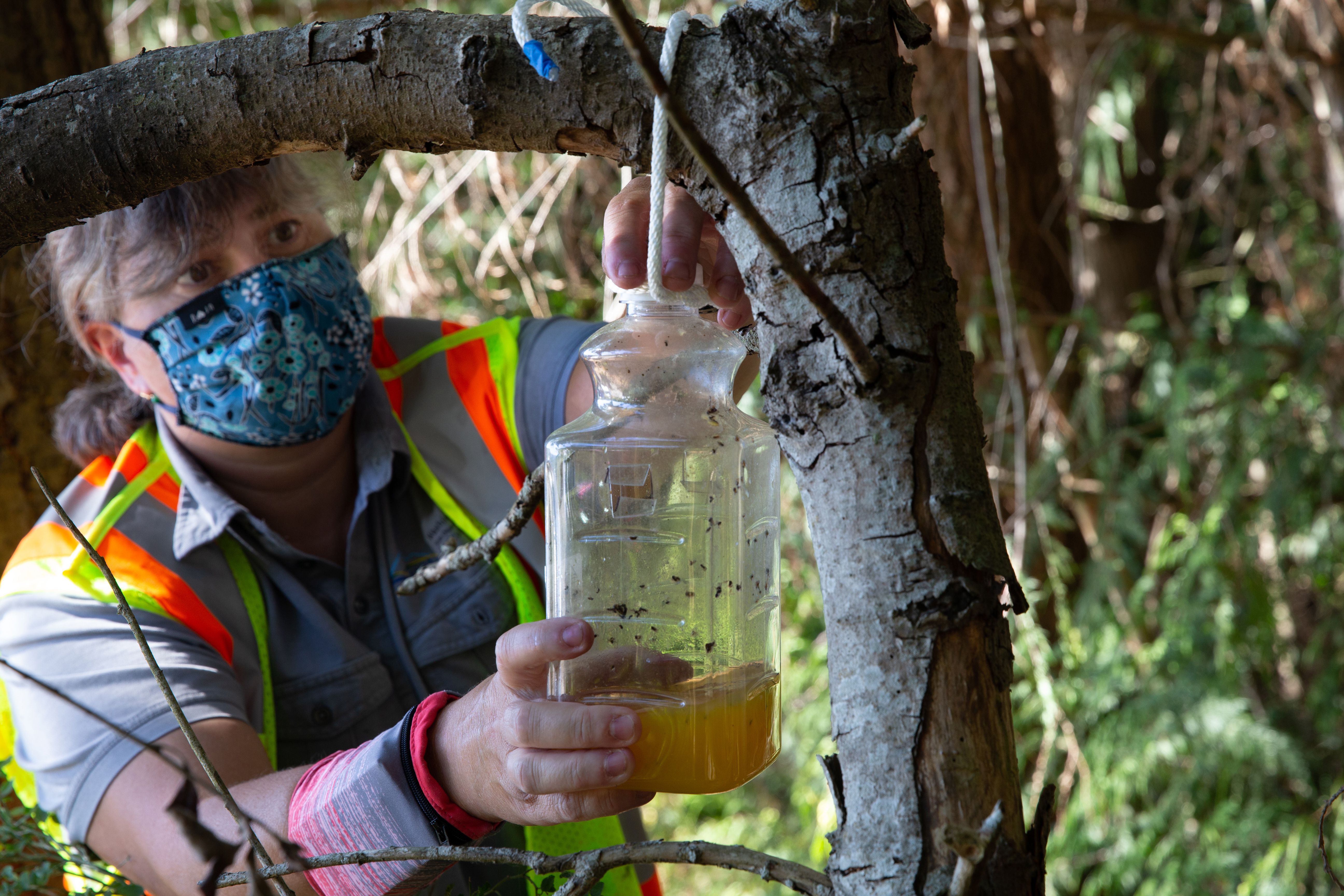 Go deeper: The murder hornets are here
Go deeper