Supreme Court denies Pennsylvania GOP request to limit mail-in voting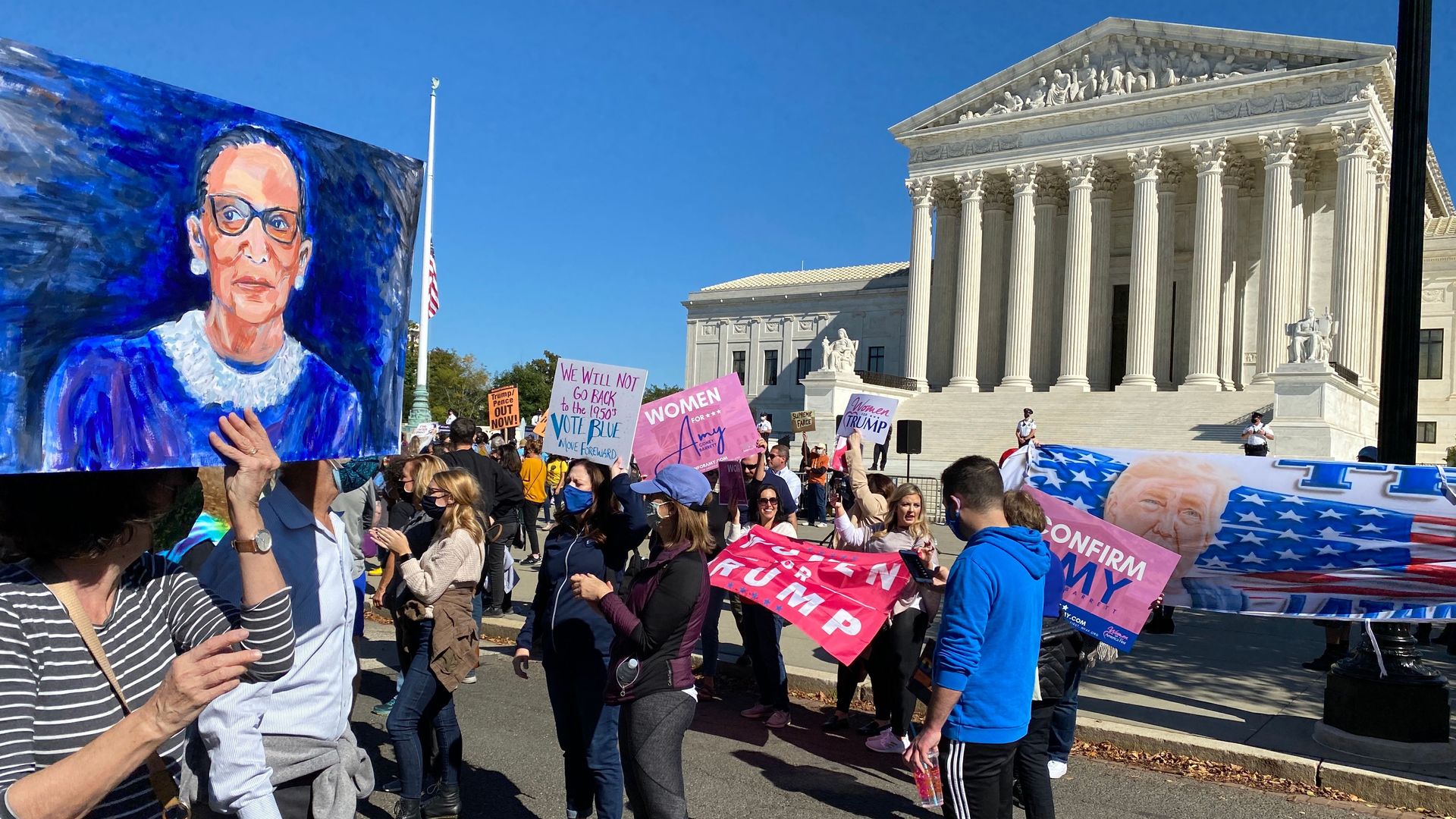 The Supreme Court on Monday denied a request from Pennsylvania's Republican Party to shorten the deadlines for mail-in ballots in the state. Thanks to the court's 4-4 deadlock, ballots can be counted for several days after Election Day.
Why it matters: It's a major win for Democrats that could decide the fate of thousands of ballots in a crucial swing state that President Trump won in 2016. The court's decision may signal how it would deal with similar election-related litigation in other states.
The state of play: A Pennsylvania Supreme Court decision moved the deadline for absentee ballots to be counted from 8 p.m. on Election Day to 5 p.m. the following Friday, Nov. 6. If the U.S. Supreme Court had granted a stay, it would have resulted in a return to the original deadline.
The big picture: The deadlock underscores the importance for Republicans of confirming Trump's Supreme Court nominee Amy Coney Barrett, who the president himself has said could be a deciding vote in an election-related dispute.
Chief Justice John Roberts joined liberal justices Sonia Sotomayor, Elena Kagan and Stephen Breyer in denying the application.
Conservative justices Clarence Thomas, Samuel Alito, Brett Kavanaugh and Neil Gorsuch said they would have granted the application.
When the court is deadlocked, the decision from the lower court remains in place without setting a precedent for future cases.
What they're saying: Republican National Committee national press secretary Mandi Merritt said in a statement, "We are disappointed that the court declined to confront the important issues raised in our motion. The Constitution delegates these issues to elected state legislatures rather than judges for a reason."
Marc Elias, a top Democratic elections lawyer, said in a statement, "This is what we mean when we say Democracy is on the Docket."
Editor's note: This article has been updated with reaction to the ruling.
Go deeper