Updated Jun 16, 2020 -

World
20 Indian soldiers killed in border clash with China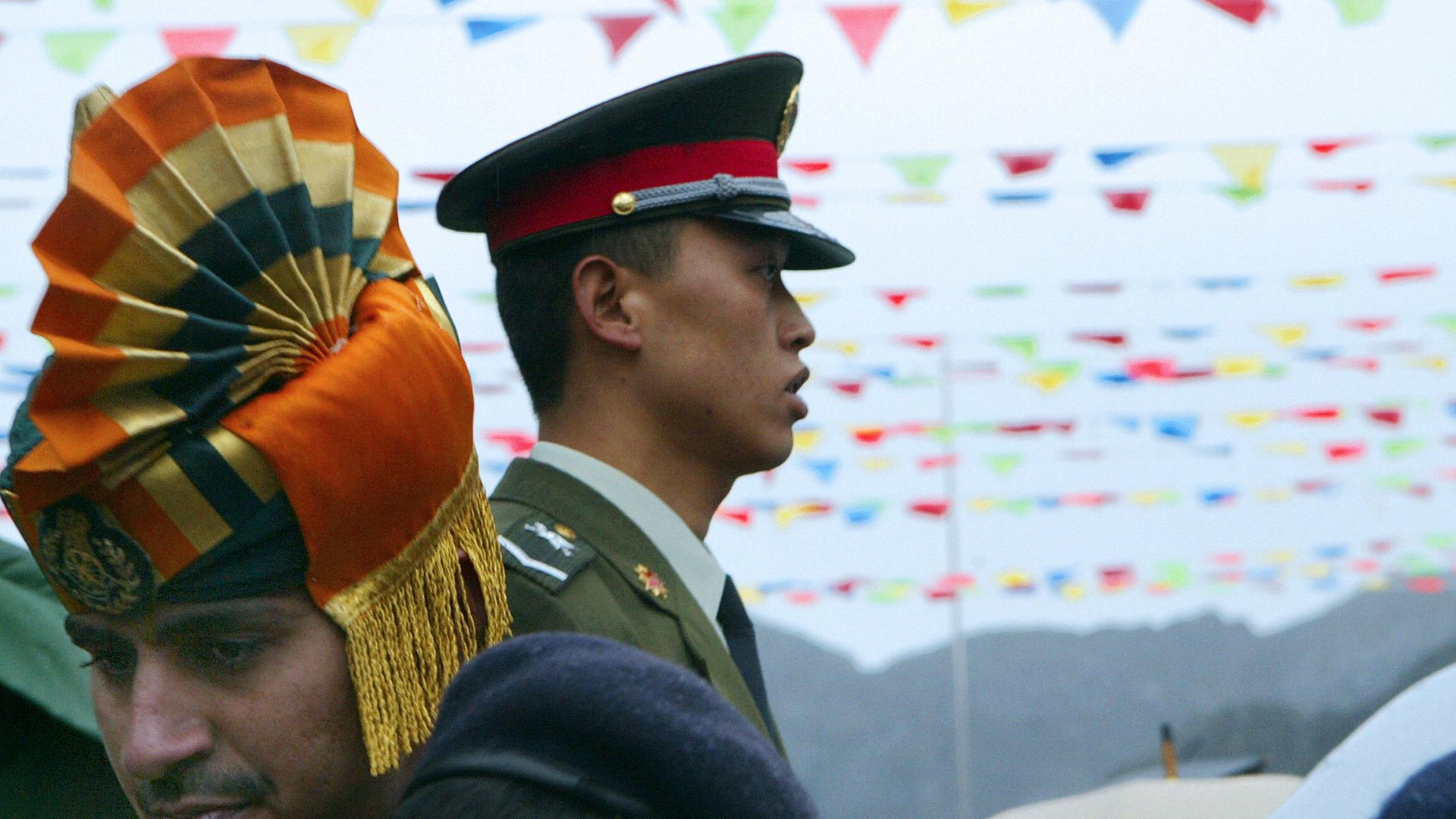 The Indian army says 20 of its troops were killed in a violent clash with Chinese forces in a disputed border region high in the Himalayas. China also reported casualties, but it has not confirmed any fatalities.
Why it matters: This is the most perilous moment for relations between the two Asian giants in decades. The sides had repeatedly clashed along the Line of Actual Control (LAC) but hadn't exchanged gunfire in 45 years. It's unclear whether guns were used in the altercation overnight.
Zoom in: "The large number of fatalities suggests that the violence had to go beyond the punching and shoving that typically marks these spats, unless you had some soldiers fall off cliffs," Michael Kugelman, a South Asia expert at the Wilson Center, tells Axios.
"I would take quite seriously those reports emerging now that claim fire was exchanged and that there were deadly bullet wounds."
What to watch: The messaging from both sides will be vitally important, Kugelman says.
"New Delhi has been very restrained and calm in its messaging throughout this crisis, and that makes sense given that India is the less powerful of the two and it can't afford escalation that leads to a conflict."
"But now that there has been a deadly, mass-casualty incident, the calculus has changed and the Modi government will be under tremendous pressure to take a harder line, at least rhetorically."
Kugelman notes that India and China began high-level military talks earlier this month, which could provide an off-ramp — or could also be called off entirely as a result of this incident.
Flashback: The news follows skirmishes last month along the LAC, which included hospitalizations but no fatalities. The situation seemed to be heading toward a peaceful conclusion before the surprise eruption of violence on Monday.
The two sides had blamed one another for the recent tensions, with China objecting to Indian road-building near the disputed border and India wary of China's incursions into territory it controls — in addition to Beijing's Belt and Road initiative and influence-building in South Asia.
Prior to last month's clashes, Chinese troops had ventured across the LAC, reportedly digging in with tents and even destroying some Indian guard posts and bridges, per the Economist.
President Trump offered to mediate what he called a "raging" dispute, but the sides said they would handle it bilaterally. They previously fought a war over the border in 1962.
What they're saying: China's Foreign Ministry blamed this deadly clash on "illegal activities" conducted by India on its side of the LAC.
Meanwhile, India's External Affairs Ministry says China tried to "unilaterally change the status quo" on the border.
Go deeper