What Trump's "Executive Order on Preventing Online Censorship" orders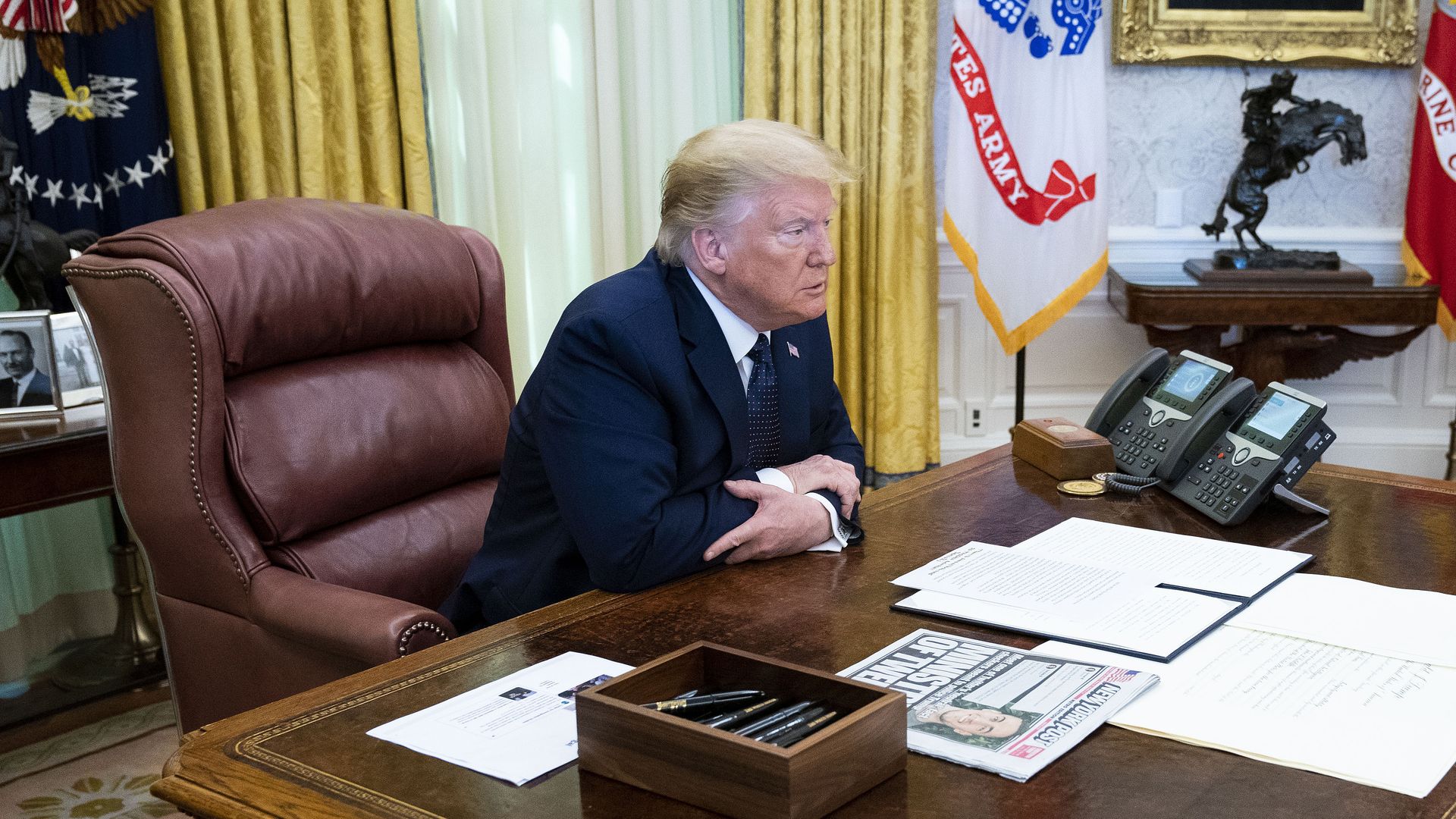 President Donald Trump's executive order targeting social media companies, signed Thursday, calls on independent agencies, the Justice Department and states to carry out the new policy.
What it does: The president has framed the order as a bid to prevent online censorship, which he says disproportionately affects him and other conservatives. It aims to address the issue by doing the following:
Directs the Commerce Department to file a petition with the Federal Communications Commission to craft new regulations limiting the scope of protections provided to tech companies under Section 230 of the Communications Decency Act. That measure, which hasn't previously fallen to the FCC to interpret or enforce, immunizes online platforms against liability for content their users post.
Asks the Federal Trade Commission, which polices unfair or deceptive acts, to take action against platforms whose content moderation practices restrict speech in ways that don't align with their publicly stated policies.
Directs the attorney general to create a working group to help states enforce laws prohibiting online platforms from engaging in deceptive or unfair practices.
Orders the attorney general to develop a proposal for federal legislation to promote the order's policy goals.
Go deeper