Trump declares national emergency over coronavirus outbreak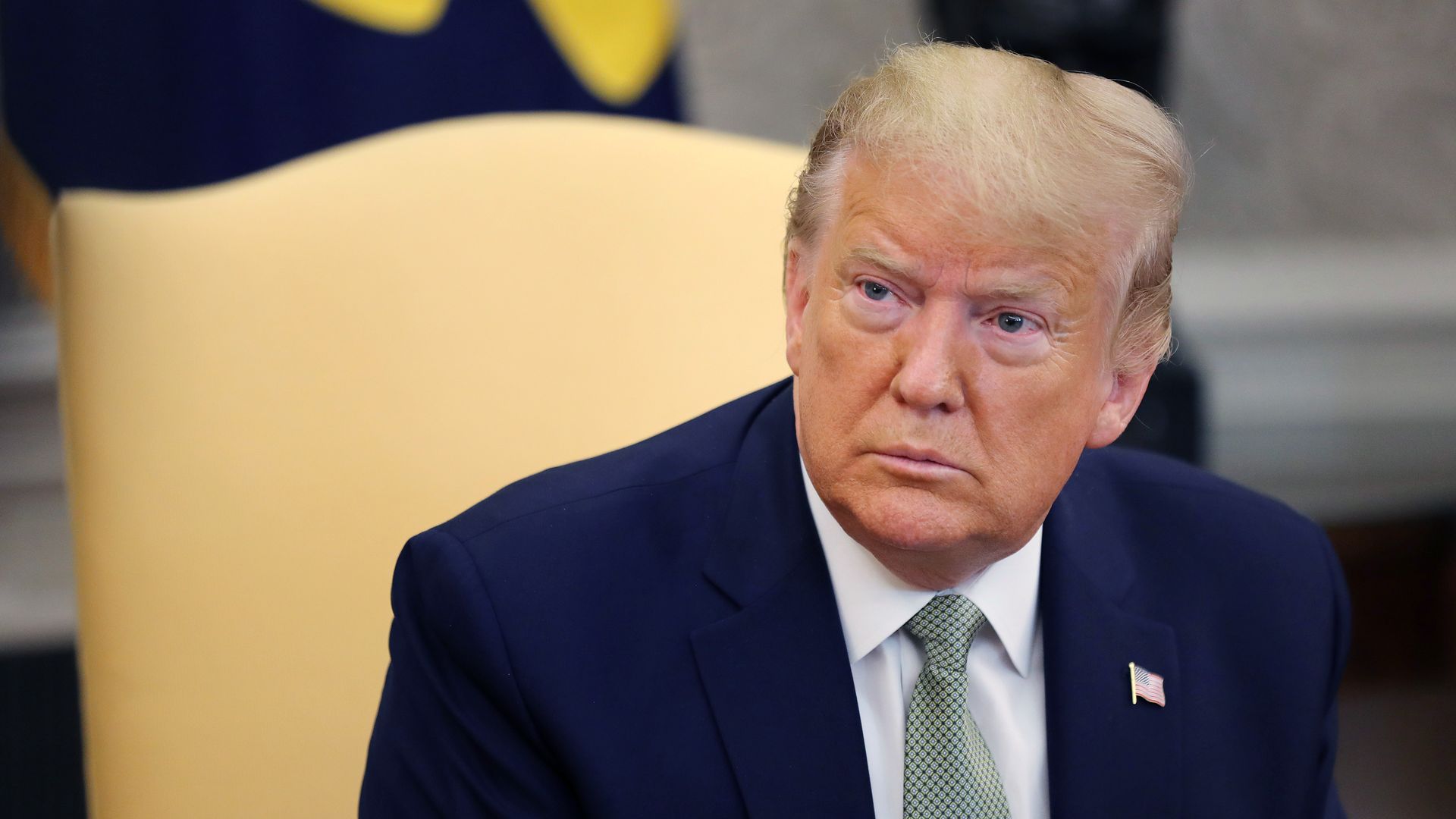 President Trump declared a national emergency on Friday over the coronavirus outbreak.
The state of play: This will allow the federal government to quickly free up billions in federal aid for local municipalities and states to use to combat the illness. Trump is facing mounting pressure from mayors and governors — as well as congressional Democrats — to respond quickly as the virus spreads.
What he's saying: Trump said he is making up to $50 billion available for states and territories to establish emergency operation centers and asked all hospitals in the U.S. to launch emergency plans.
He thanked Google for working on a website that will allow Americans to fill out a screening questionnaire to determine if a COVID-19 test is needed and where nearby "drive-thru" testing centers are located.

Reality check: Google says that Verily, the life sciences unit of its parent company Alphabet, is "in the early stages of development" on such a tool and is "planning to roll testing out in the Bay Area, with the hope of expanding more broadly over time," Axios' Ina Fried reports.

The "drive-thru" testing centers will be located in parking lots of CVS, Target, Walmart, Walgreens stores, Trump said.
Health and Human Services Secretary Alex Azar will be given new authority to enable increased use of telehealth services and decrease restrictions for how many doctors and nurses can be staffed in hospitals to combat the outbreak, Trump said.
Trump announced he is waiving interest in all student loans held by the federal government until further notice, and instructed the secretary of energy to purchase large quantities of crude oil for storage in the U.S. strategic reserve.
Cruise and airline industries would be helped by the federal government if needed, the president indicated, when asked if a bailout was in the works.
"I don't take responsibility at all," Trump said, when asked if he took responsibility for the United States' lag in testing for the coronavirus outbreak. He mentioned the possibility of making an announcement on Sunday in regard to testing.
"I don't know that I have exposure, but I don't have any of the symptoms," he said, adding that he spoke with White House doctors on the issue. Trump said he would "most likely" be tested for COVID-19.
"We've ordered a large number of respirators just in case," Trump noted.
Flashback: Senate Democrats wrote to Trump earlier this week to urge such a declaration, saying it would allow "federal resources [to be] made available to impacted communities and tribes."
President Clinton previously targeted an outbreak with an emergency declaration in 2000, targeting West Nile virus in New York and New Jersey.
Go deeper... Coronavirus updates: Wall Street rebounds after worst day since 1987
Go deeper