Congress "last to leave" as other institutions send people home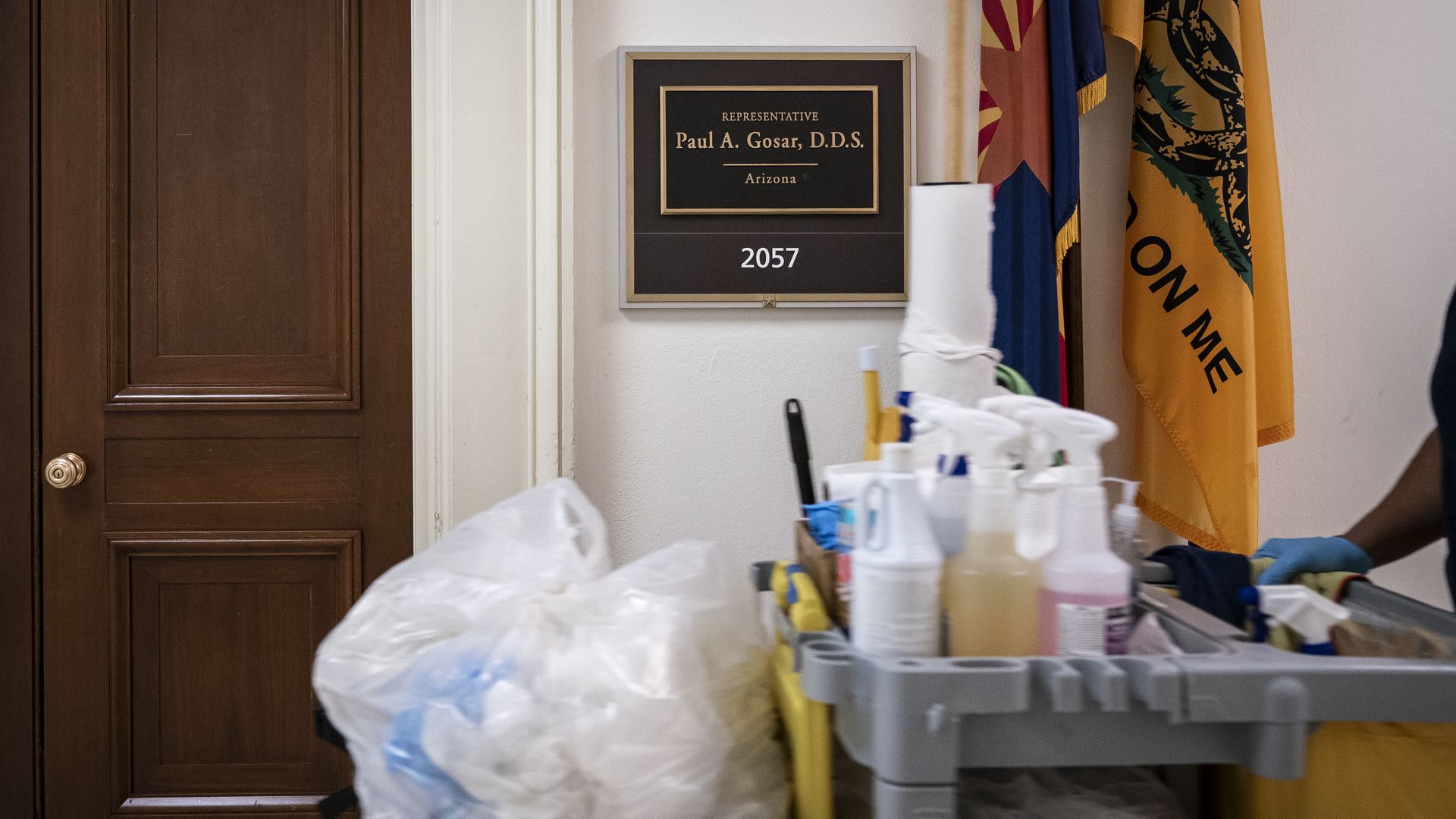 While major institutions across the U.S. are sending people home and reassessing interactions amid coronavirus fears, Democratic and Republican leaders on Capitol Hill have told lawmakers they have no immediate plans to close Congress.
Why it matters: It's a potential petri dish for the virus. Many lawmakers fit high-risk profiles because they're over 60, have underlying health conditions and are mixing in close quarters with visitors, staff and reporters.
The state of play: Several members of Congress remain under self-quarantine after they came in contact with a CPAC attendee who tested positive for the virus. But other lawmakers, staff and reporters moved freely about the halls on Tuesday, in close contact as usual, with no buffers between people.
What we're hearing: Aides told us they're perplexed by the slowness of the institution to react and adapt to the dangers of the virus.
The other side: Congressional leaders want to keep working to shape legislative packages to address the virus' impacts.
The big picture: The virus has prompted major businesses and institutions to quickly regroup.
Go deeper