Trump signs $8 billion emergency coronavirus funding package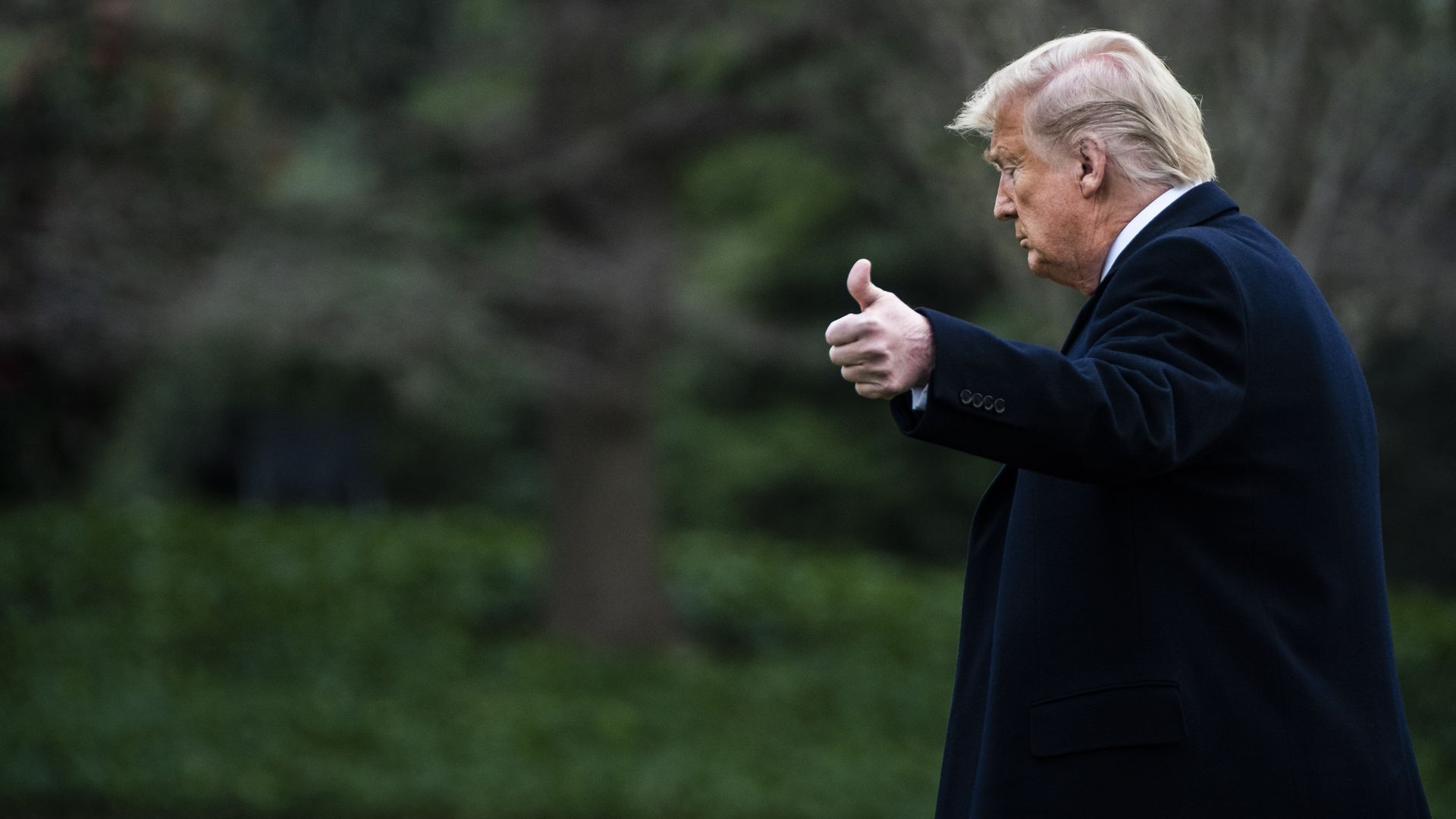 President Trump signed Friday a bipartisan $8 billion deal to provide emergency funding to combat the coronavirus outbreak.
The big picture: The Senate passed the bill 96-1 on Thursday, after it flew through the House 415-2 on Wednesday afternoon — marking a rare moment of congressional unity in the face of a public health crisis.
Sen. Rand Paul (R-Ky.), Rep. Ken Buck (R-Colo.) and Rep. Andy Biggs (R-Ariz.) were the only members of Congress to vote against the package.
Paul, a deficit hawk, sought to introduce an amendment that would take the funding from the State Department and the U.S. Agency for International Development, but it was voted down 80-16.
The bill includes:
$3 billion for developing treatments, including $300 million for the government to purchase drugs from manufacturers at "fair and reasonable" prices.
$2.2 billion for public health measures to help prevent its spread.
More than $1 billion to be sent overseas.
What they're saying: "This should not be about politics. This is about doing our job to protect the American people from a potential pandemic," said Senate Appropriations Chair Richard Shelby (R-Ala.), per NBC News.
"We worked together to craft an aggressive and comprehensive response that provides the resources the experts say they need to combat this crisis. I thank my colleagues for their cooperation and appreciate President Trump's eagerness to sign this legislation and get the funding out the door without delay," Shelby said.
The state of play: The agreed-upon package is larger than the $2.5 billion that the Trump administration had originally asked for to combat the virus — and slightly less than the $8.5 billion counter offered up by Senate Minority Leader Chuck Schumer.
The deal comes as the virus continues to spread domestically, with more than 100 confirmed cases and 11 deaths.
Go deeper: The latest developments with the coronavirus
Go deeper