Poll: Joe Biden loses status as most electable Democrat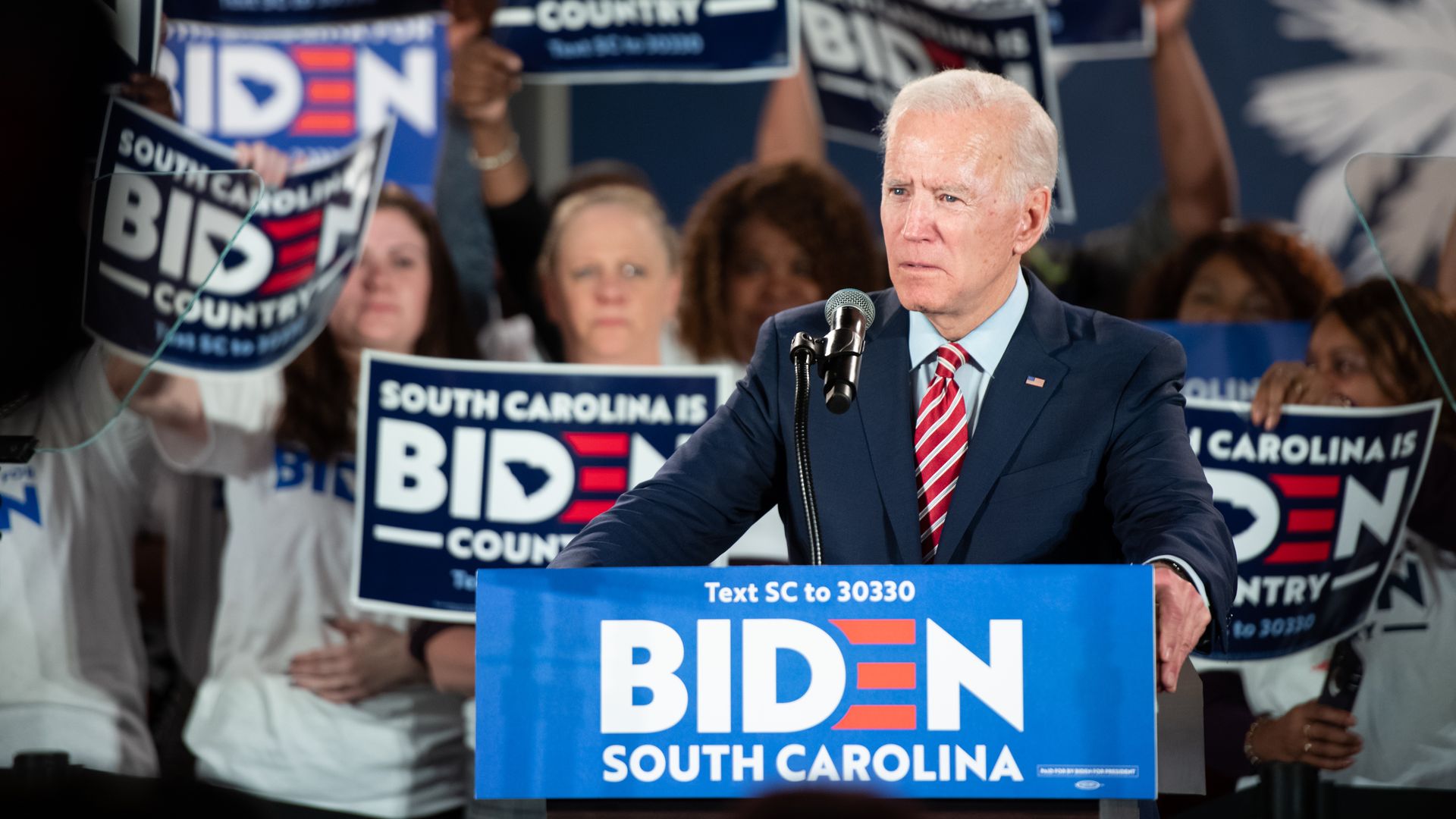 The share of Democratic primary voters who believe Joe Biden has the best chance out of any 2020 candidate to beat President Trump has dropped to 17%, down 12 points since the New Hampshire primary, according to a Morning Consult national poll.
Why it matters: Biden's electability pitch is widely considered his core appeal as a candidate.
Biden's competitors, including Sen. Bernie Sanders, Sen. Elizabeth Warren and former Mayor Pete Buttigieg, have faced frequent electability questions surrounding their age, experience and left-wing policies.
After winning in New Hampshire, Sanders now leads as the most likely candidate to beat Trump at 29%, followed by Michael Bloomberg at 25%. Both surpassed Biden in Morning Consult's post-New Hampshire poll.
Details: Underwhelming performances by Biden in Iowa and New Hampshire have hurt his candidacy. 46% of voters said Biden's showing in New Hampshire made them less likely to vote for him.
Confidence that Biden is the best candidate to beat Trump among black voters — a key voting bloc for Biden — also fell by 10 points to 21%.
The big picture: In horse-race polling, Sanders has opened up a 10-point lead over Biden in the days since the New Hampshire primary.
Sanders: 29% (+4)
Biden: 19% (-3)
Bloomberg: 18% (+1)
Buttigieg: 11% (0)
Warren: 11% (-1)
Klobuchar: 5% (+3)
Worth noting: National polls have their limitations, since the Democratic primary is organized state by state.
Methodology: Morning Consult conducted the survey with 2,639 likely Democrat voters nationwide. The margin of error is ± 2.
Go deeper: Bloomberg's monopoly, Biden's market crash
Go deeper