Pompeo says denying credentials to NPR sends "perfect message about press freedoms"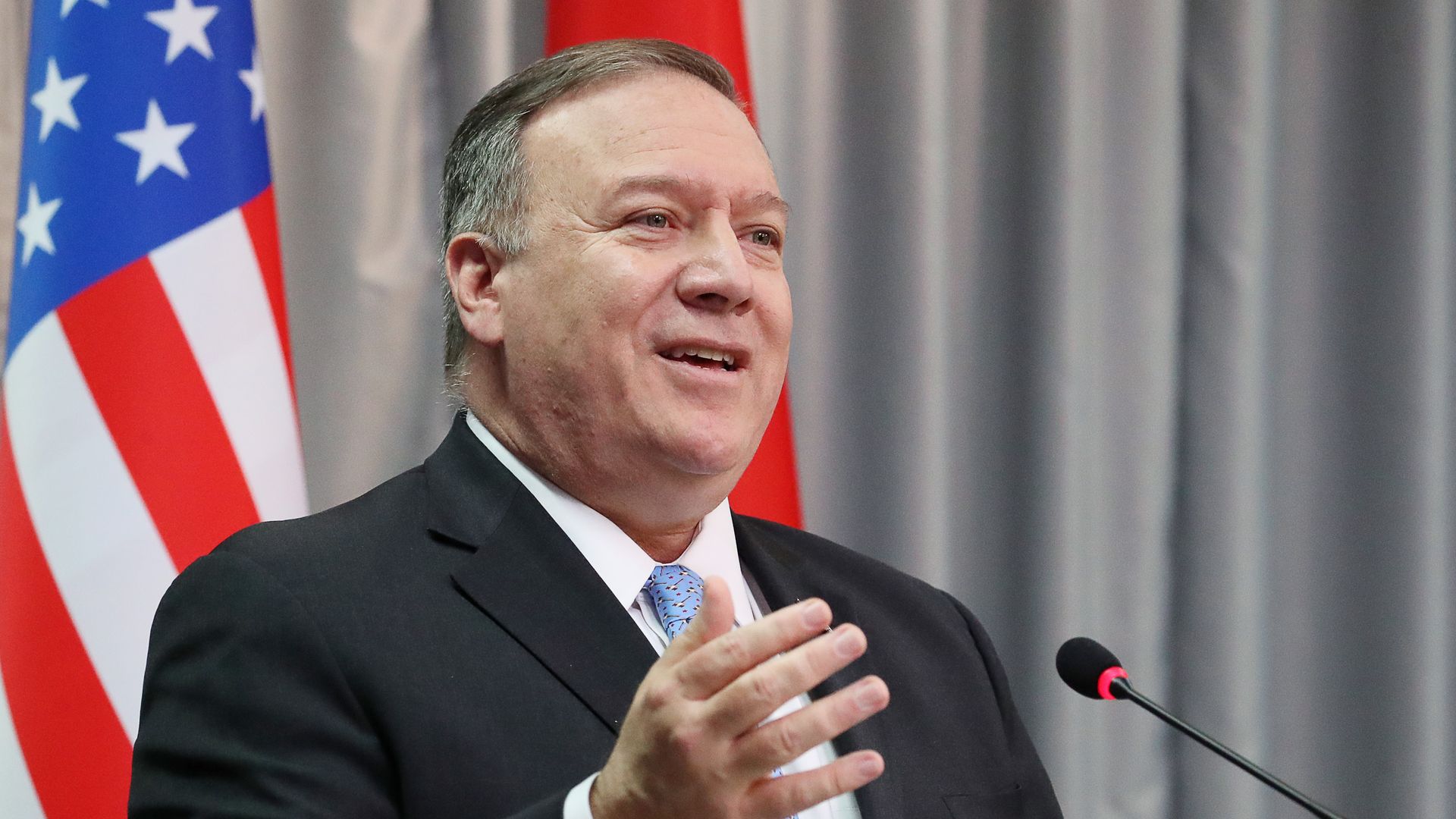 Secretary of State Mike Pompeo defended the State Department's decision to deny NPR press credentials for his trip to Europe following his confrontation with reporter Mary Louise Kelly, stating in an interview in Kazakhstan Sunday that it sends "a perfect message about press freedoms" to the world.
The backdrop: In an NPR interview in January, Kelly pressed Pompeo about his reluctance to defend former Ukraine Ambassador Marie Yovanovitch after she was the victim of a smear campaign. After the interview ended, Kelly says Pompeo took her into his private living room and berated her, asking if she could even find Ukraine on a map.
After Kelly went public about the episode, Pompeo released a statement accusing her of lying to him, claiming the interview was "another example of how unhinged the media has become in its quest to hurt President Trump and this Administration."
The State Department later denied an NPR reporter press credentials to cover his trip to Europe.
What he's saying: During an interview with Radio Free Europe/Radio Liberty, Pompeo denied that he had a confrontational interview with Kelly and said the State Department only grants press credentials when it believes reporters are "telling the truth and being honest," according to a transcript.
"I always bring a big press contingent, but we ask for certain sets of behaviors, and that's simply telling the truth and being honest. And when they'll do that, they get to participate, and if they don't, it's just not appropriate — frankly, it's not fair to the rest of the journalists who are participating alongside them," Pompeo said.
The State Department did not immediately respond to a request for comment.
Go deeper: Trump says Pompeo "did a good job on" NPR reporter
Go deeper