Scoop: Cargo pivots to car-top advertising, does layoffs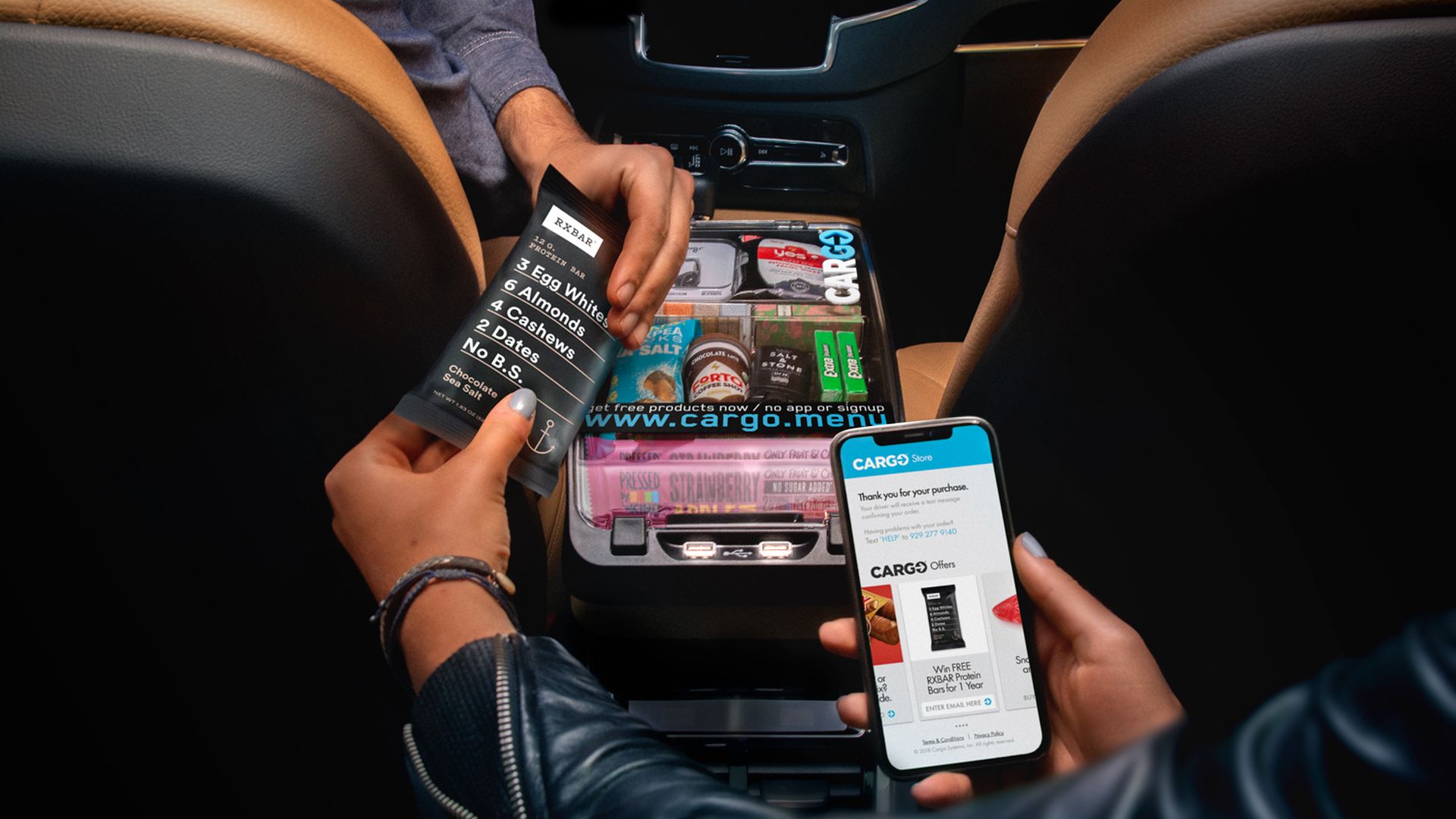 Cargo, a New York-based startup that sells snack boxes and other amenities to ride-hail passengers, has laid off around two dozen employees and will pivot to car-top advertising, the company confirms to Axios.
Why it matters: A growing number of startups are under pressure to build sustainable businesses instead of focusing on unprofitable, top-line growth.
Background: Cargo, founded in 2016, debuted with items that Uber and Lyft drivers can put in their cars and sell to passengers.
It inked a partnership with Uber in 2018.
Drivers have earned $13 million by selling 12 million products to 35 million passengers across 14 cities and three countries, Cargo CEO Jeff Cripe tells Axios.
A few months ago, Cargo began testing car-top ad displays in Atlanta with Uber, putting it in direct competition with startups like Google-backed Firefly.
Cargo is expanding the service next week to Dallas and Phoenix.
Drivers, Cargo, and Uber each get a cut from the advertising revenue.
As part of the shift to focus solely on this business, Cripe says that Cargo has laid off "fewer than 30" full-time employees.
Cargo has raised about $40 million in venture capital funding, from such investors as Founders Fund, Coatue Management, and a group of former Uber executives.
Go deeper