Pope Benedict prods Pope Francis on Catholic Church's celibacy policy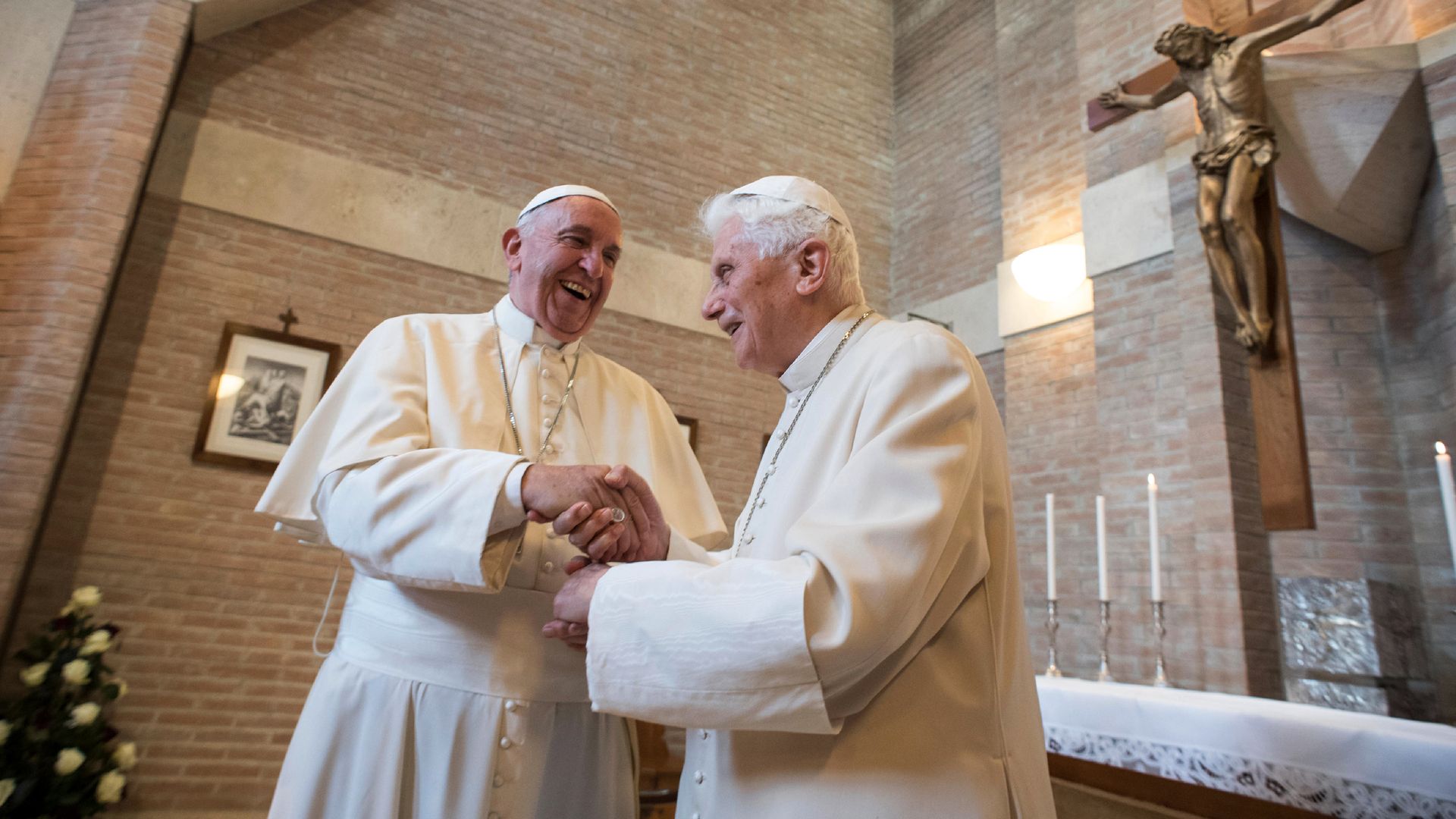 Former Pope Benedict, 92, in a book written with a conservative cardinal, defends priestly celibacy in an apparent strategic appeal to Pope Francis, 83, to keep the centuries-old rules, reports Reuters.
What's happening: Pope Francis is considering a recommendation that would allow the ordination of married men as priests in the remote Amazon.
Francis' Apostolic Exhortation on this and other issues — including the role of women — is expected in the next few months, Reuters said.
Details: "Benedict wrote the book, 'From the Depths of Our Hearts,' with Cardinal Robert Sarah, 74, a Guinean prelate who heads the Vatican's Congregation for Divine Worship and the Discipline of the Sacraments."
Go deeper:
Go deeper