McConnell backs changing Senate rules over Pelosi impeachment delay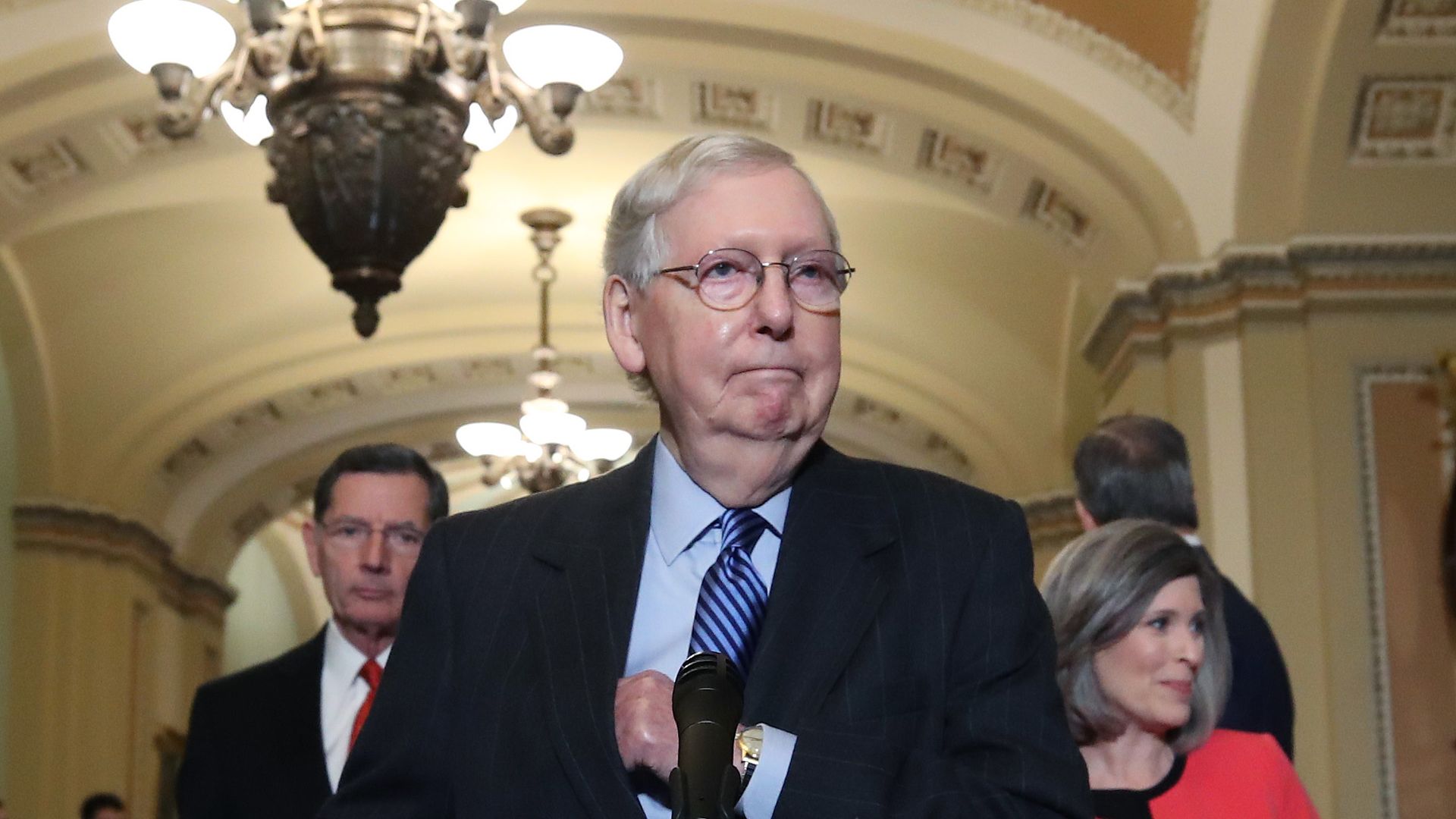 Senate Majority Leader Mitch McConnell has signed onto a resolution by Sen. Josh Hawley (R-Mo.) seeking to change the rules of the Senate to dismiss articles of impeachment if they are not transmitted within 25 days of their approval — in this case, Jan. 12.
Why it matters: The constitutionality of such a move, which 12 other co-sponsors have signed onto, is not clear. House Speaker Nancy Pelosi reiterated on Thursday that she is waiting to see what the Senate trial will look like before she names impeachment managers and transmits the articles.
McConnell has said he has the GOP votes to approve a resolution on trial rules without support from Democrats, and he has repeatedly criticized Pelosi for attempting to interfere with the Senate process.
The Senate would require a two-thirds majority in order to change the rules, unless McConnell were to invoke the "nuclear option" and decide the issue by a simple majority vote.
Between the lines: A senior Democratic aide told Axios last week that aside from the procedural and constitutional questions it raises, Hawley's resolution would likely be politically damaging for moderate Republicans — noting that polling shows a majority of Americans want Trump to let his top aides testify in the Senate trial.
Go deeper