Leonard Leo to shape new conservative network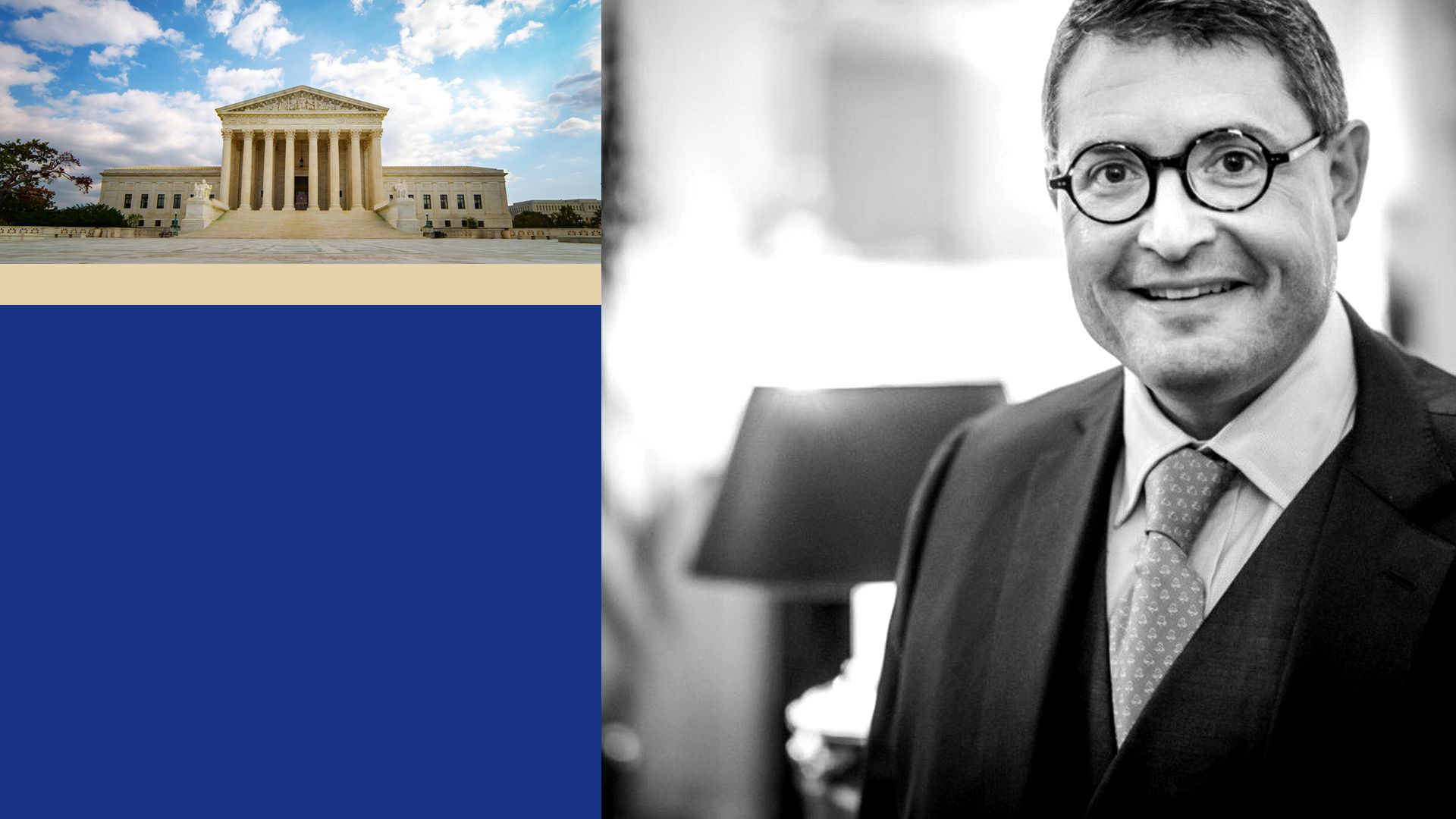 Conservative powerhouse Leonard Leo tells Axios that he'll step aside from the daily running of the Federalist Society to focus on a new venture — inspired by Arabella Advisers on the left — that will funnel big money and expertise across the conservative movement.
Why it matters: Leo is considered one of the most powerful conservatives in the country, playing a key role in shaping President Trump's selections for the Supreme Court and raising hundreds of millions of dollars to fill the nation's courts with conservative judges.
One of the first projects will be a "minimum of $10 million issue advocacy campaign focusing on judges in the 2020 cycle," Leo told Axios.
The new venture will be called CRC Advisors. Leo will remain co-chair of the Federalist Society's board.
Behind the scenes: Leo told Axios that he and his business partner, conservative communications executive Greg Mueller, studied tax filings that led them to Arabella, a little-known yet powerful consulting firm that advises liberal donors and nonprofits about where to spend their money.
Politico recently detailed its stunning reach and influence as part of "an unprecedented gusher of secret money" that "boosted Democrats and liberal causes in 2018."
The liberal network involves an organization called "the Hub Project," first covered in depth by the New York Times, and a non-profit called the Sixteen Thirty Fund, which Politico reported "spent $141 million on more than 100 left-leaning causes" in the 2018 midterms. That spending was fueled by "massive anonymous donations, including one gift totaling $51.7 million."
The network was tied to at least four dozen different trade names in 2018, "many of which have benign-sounding local titles like Arizonans United for Health Care and Floridians for a Fair Shake," per Politico.
Leo and Mueller told Axios that after studying Arabella's structure they were impressed — and saw the opportunity to build a replica on the right.
A spokesperson for Arabella Advisors took issue with Leo's comments characterizing Arabella as a partisan organization aligned only with causes on the left, telling Axios: "Arabella Advisors is a consulting business that supports philanthropy. It provides advice and implementation support to clients with very different ideological and political viewpoints and many clients for whom politics and policy are not areas of interest."
Between the lines: The new venture will go beyond the anonymous money networks they've already built and weaponized in the conservative legal movement movement.
CRC Advisors will evolve out of Mueller's existing conservative communications firm, CRC Strategies.
Mueller and Leo say they plan to work with two existing non-profit groups, which will be rebranded as the Concord Fund and the 85 Fund, to funnel tens of millions of dollars into conservative fights around the country.
The two men and their teams have plenty of experience raising and spending millions for judicial battles — including the recent fight to confirm Brett Kavanaugh to the Supreme Court — but they want to expand this to other issues like deregulation at the state and federal level.
Go deeper:
Go deeper