French government to meet transportation strikers next week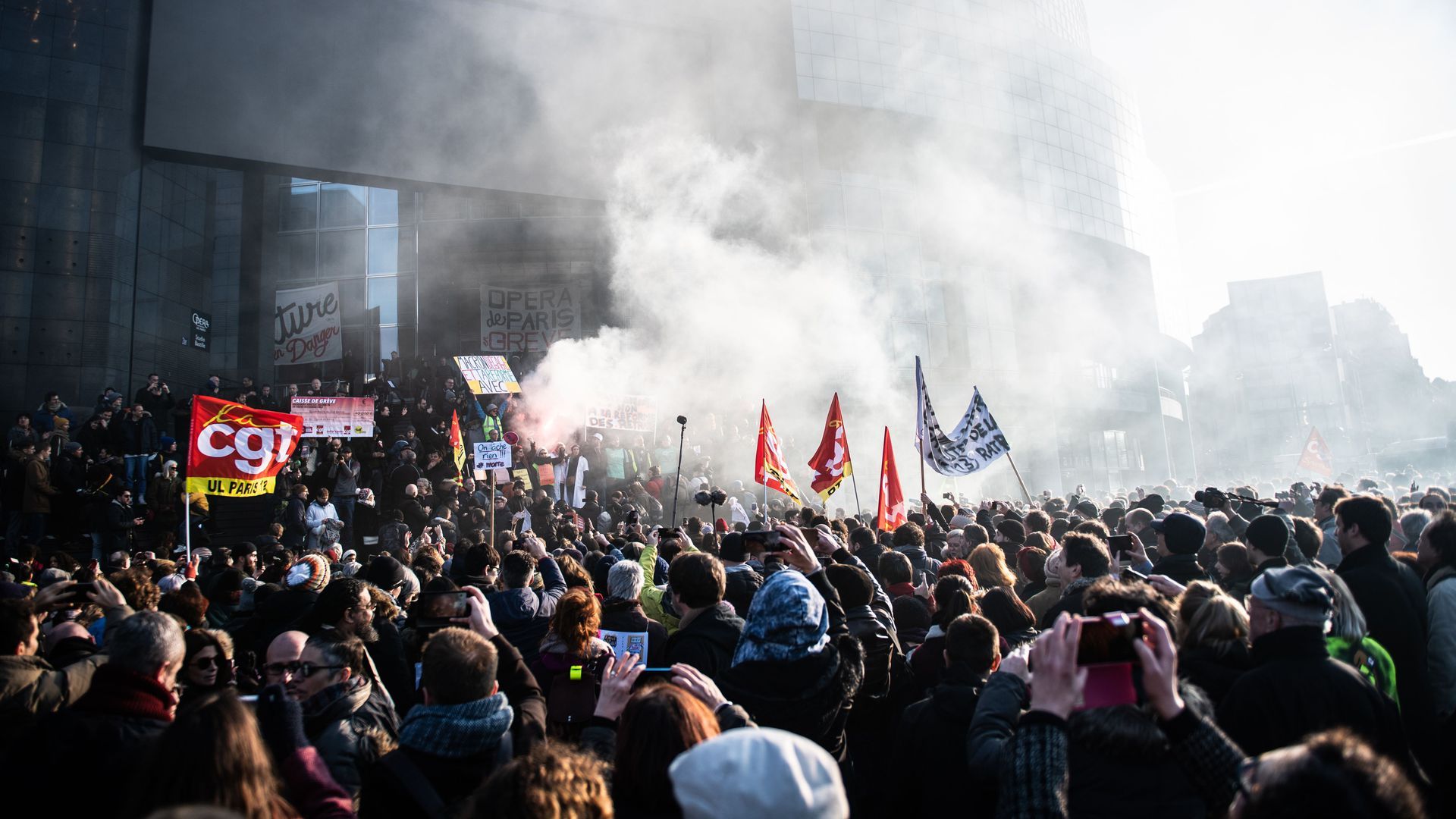 French government officials will begin talks with labor unions on Tuesday to end the country's longest transport stoppage since the mid-1980s.
Why it matters: It's been 29 days since transportation workers in France started striking in protest of President Macron's proposal to overhaul the pension system.
Negotiations held before Christmas fell through. In a speech this week, Macron vowed to carry through his reforms, though he hinted that his plan could be further scaled back to appease workers.
Macron's concessions might not be enough for strikers, whose absence from work is hurting the country's economy. Most of them want the plan scrapped altogether.
Go deeper: French unions launch massive strikes to protest retirement reform
Go deeper