WaPo: Diversity among public school students rises but most teachers are white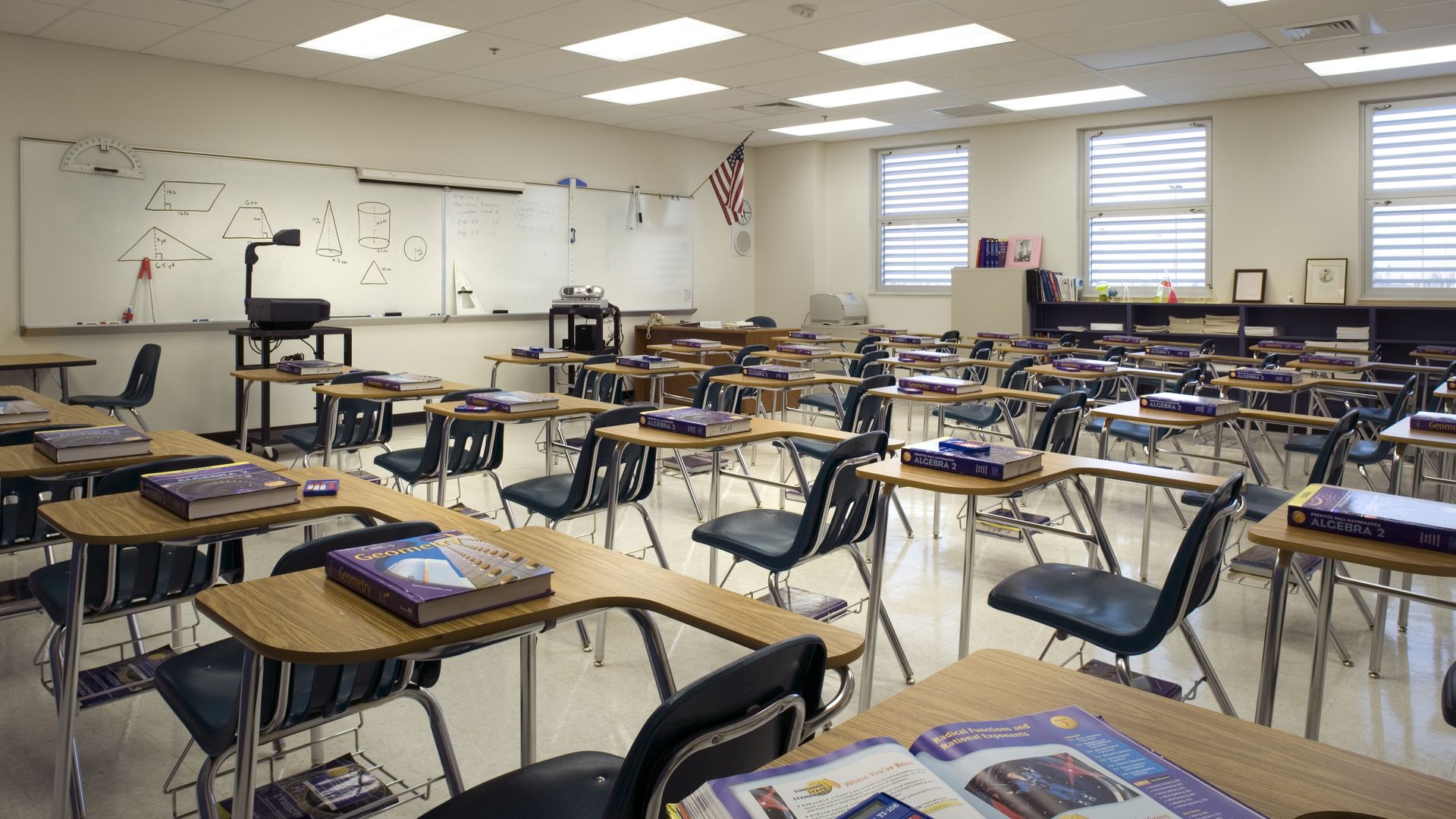 The racial gap between public school teachers and students continues to grow as districts struggle to find and retain teachers of color, The Washington Post reports.
Why it matters: More teachers of color lead to better attendance, fewer suspensions and higher test scores among black and Hispanic students, the Post writes. Teachers of color have higher expectations for students of color and can better relate to their experiences.
Students of color are more likely to complete high school and enroll in college when they have teachers of color, the Post notes.
Yes, but: Schools are struggling to recruit and retain teachers of color.
People of color are less likely to pursue education due to the low pay, requirements and lack of respect, per the Post.
Black and Hispanic teachers are less likely to remain in their profession as well, especially since many teach in urban settings where the burnout rate is higher.
By the numbers:
80% of public school teachers were white in 2016, compared to 87% in 1988.
Fewer than half of public school students were white in 2016, compared to two-thirds in 1995.
85% of white teachers stayed in the same school in 2012-2013 as the year before, compared to 78% of black teachers and 79% for Hispanic teachers.
23% of all public school children attend a highly integrated school, but only 3% live in a highly integrated metro area as of 2017, per the Post.
Worth noting: There's a particular struggle to find Hispanic teachers today since Latinos are typically younger as a group, so they make a larger share of the student population than the adult population, according to the Post.
Many teachers are also likely to stay in their profession for decades so it may take time in some schools for teacher demographics to change.
The big picture: A lack of teachers of color coupled with school segregation in some parts of the country continues to harm students of different racial, ethnical and socioeconomic classes.
Go deeper: Student performance in public schools stalls on Nation's Report Card
Go deeper