JFK reassures child fearful for Santa following Russian bomb threat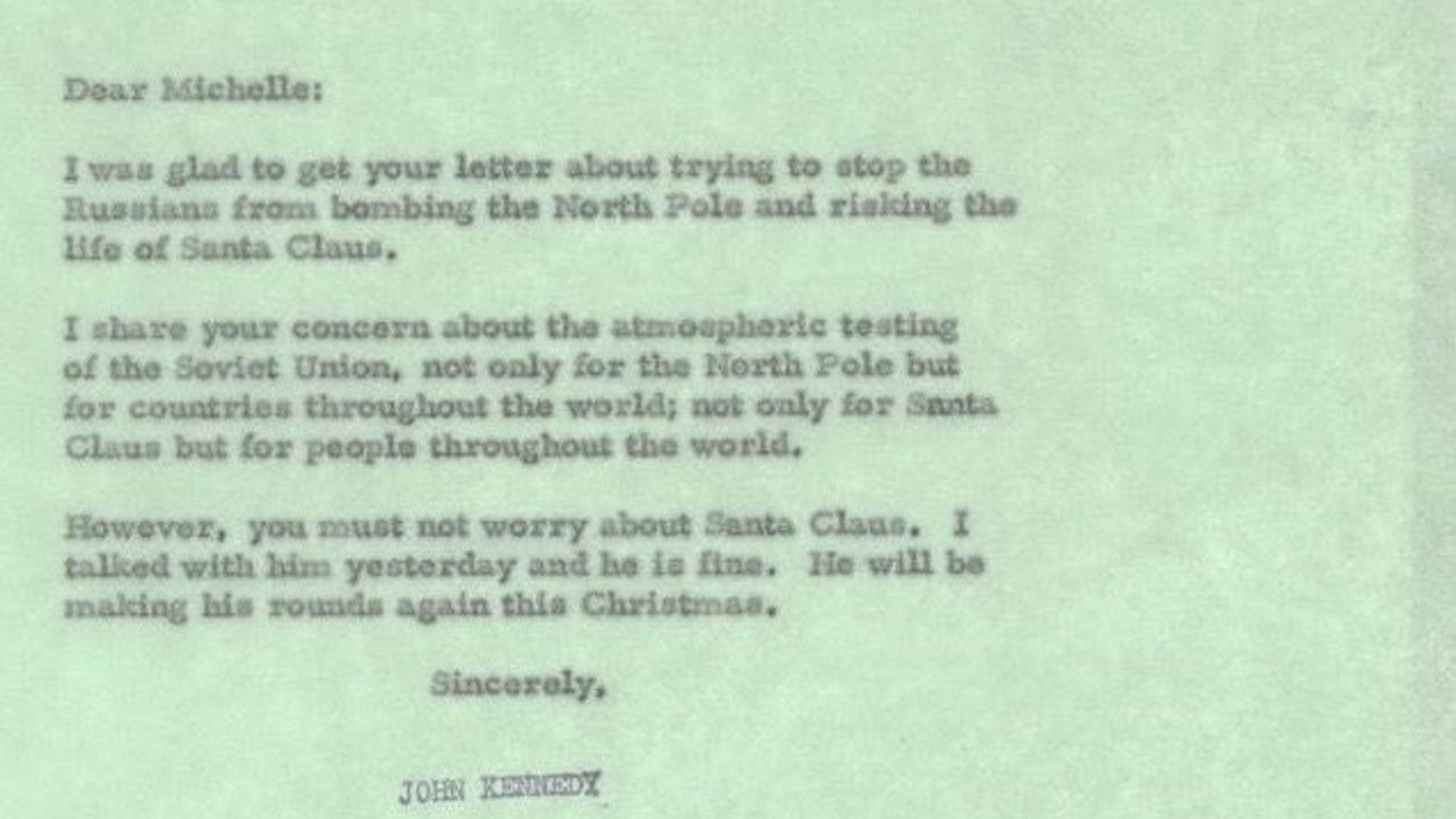 In the throes of the Cold War, the Soviet Union was planning to test a massive nuclear bomb in the Arctic Circle. A Michigan girl wrote to then-President John F. Kennedy about the North Pole's most famous resident, AP's Phil Marcelo reports.
What she was saying: "Please stop the Russians from bombing the North Pole," 8-year-old Michelle Rochon pleaded. "Because they will kill Santa Claus."
JFK's brief, reassuring response (above) is part of a trove of online holiday material at the John F. Kennedy Presidential Library in Boston.
The Soviets made good on their threat. Two days after Kennedy penned his letter, they dropped the "King of Bombs," as it was dubbed in Russian.
1,570 times more powerful than the bombs dropped on Hiroshima and Nagasaki combined, it shattered windows as far away as Norway and Finland.
It's still considered the most powerful man-made explosive ever detonated.
Go deeper