Michael Avenatti pleads not guilty to Nike extortion case charges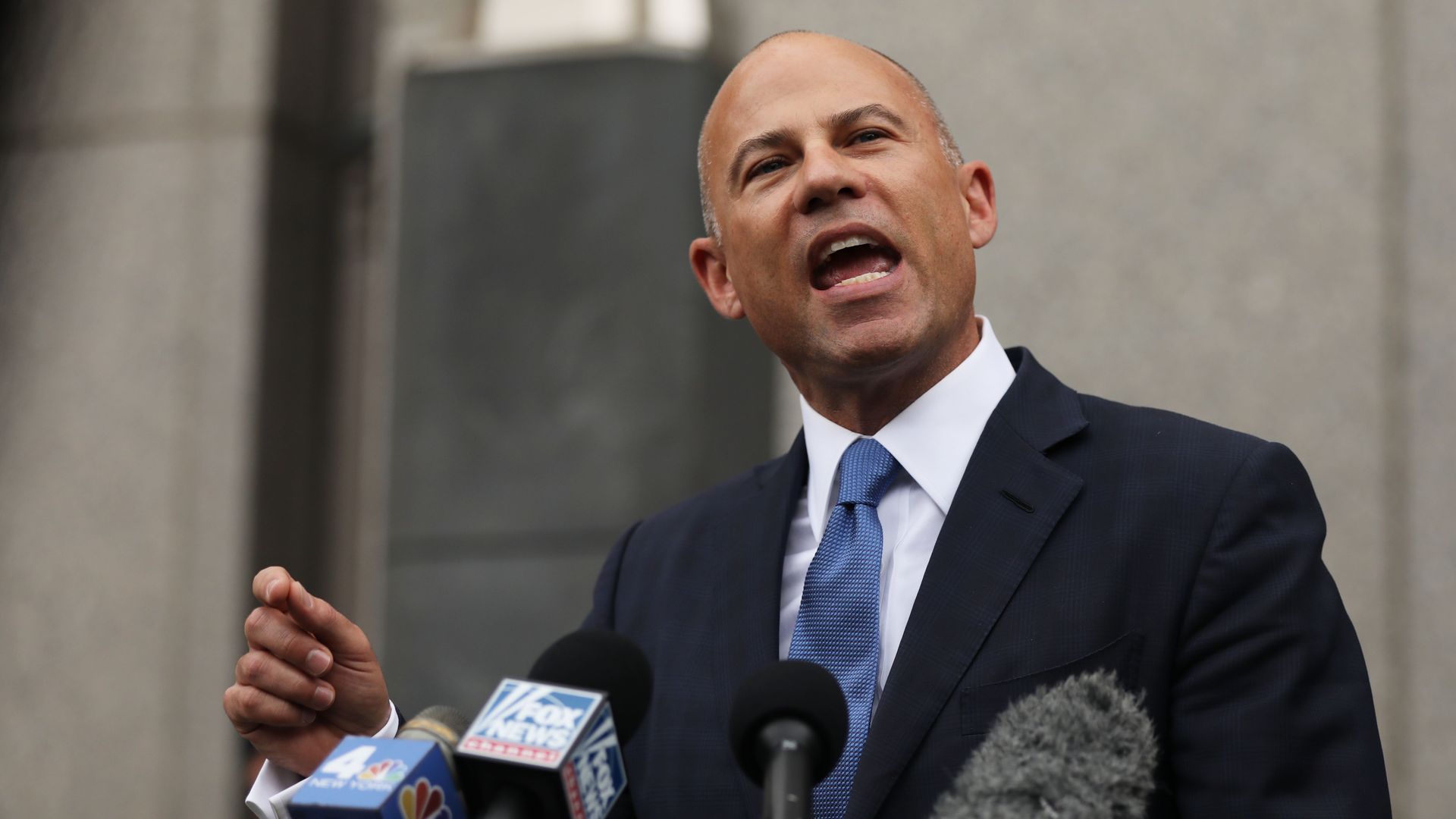 Attorney Michael Avenatti pleaded not guilty in a Manhattan court Tuesday to attempting to extort up to $25 million from Nike by threatening to publicize claims that it made improper payments to athletes, which Nike denies, AP reports.
Details: Prosecutors in the U.S. District Court amended the Nike indictment to drop two conspiracy counts but added an honest services fraud charge, Reuters notes. Avenatti is due to face trial on Jan. 21.
The big picture: Avenatti is facing three different criminal cases. In another New York case, AP reports he is scheduled to stand trial on April 21 to face financial crimes charges, including misappropriating money intended for his former client Stormy Daniels.
A Los Angeles court has set down a May 19 trial for Avenatti to face charges he defrauded clients of millions of dollars by diverting money they were to be paid to accounts he controlled.
Avenatti denies all the charges leveled against him in all three of the cases.
Go deeper: The Avenatti scandal highlights the dark side of college basketball
Go deeper