Unidentified gunmen kill at least 25 protesters in Baghdad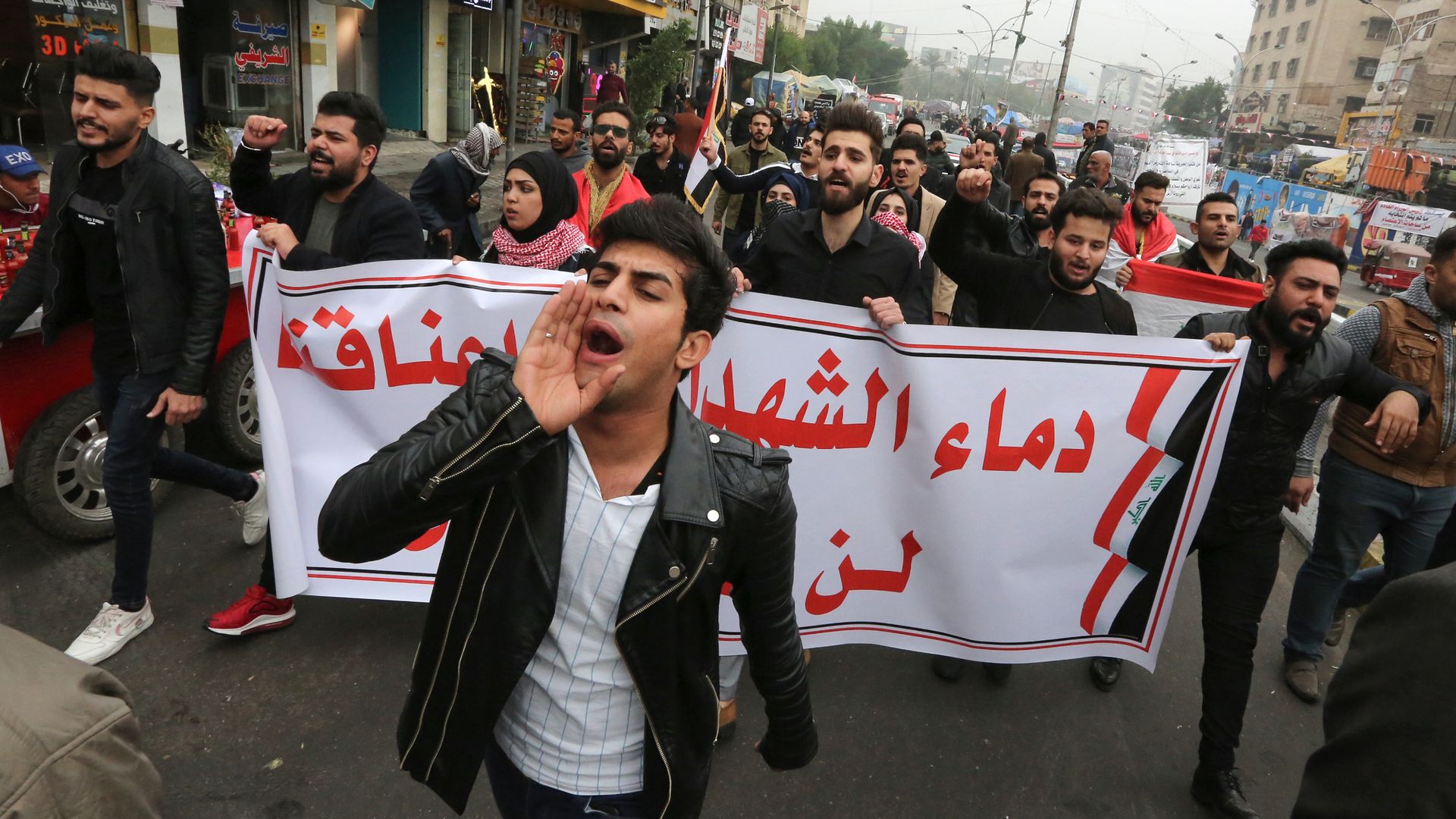 Iraqi officials raised the death toll to at least 25 after unidentified gunmen opened fire on protesters in Baghdad on Friday and into Saturday, AP reports.
Why it matters: The attack is the deadliest Baghdad has seen in weeks, occurring shortly after Adel Abdul Mahdi resigned as prime minister, per Al Jazeera. At least 130 others were wounded by gunshots and stabbings in this week's attack, AP notes.
The big picture: Washington, D.C. responded to the violence against protestors by putting sanctions on three Iraqi militia leaders, who have been accused of attacking protesters on Iran's orders, the New York Times reports. The sanctions could force Iraq's Shiite-led government to either ignore Iran or defy U.S. demands to protect protesters, the Times writes.
At least 400 protesters have died since the start of the protests in October, per the Times.
The intense violence is the result of divisions between demonstrators and various groups "trying to take control of the voice on the streets of Baghdad," Al Jazeera writes.
Go deeper: Secret cables expose Iran's influence-building in Iraq at U.S. expense
Go deeper