At least 19 dead in Mexico after police shootout with suspected cartel members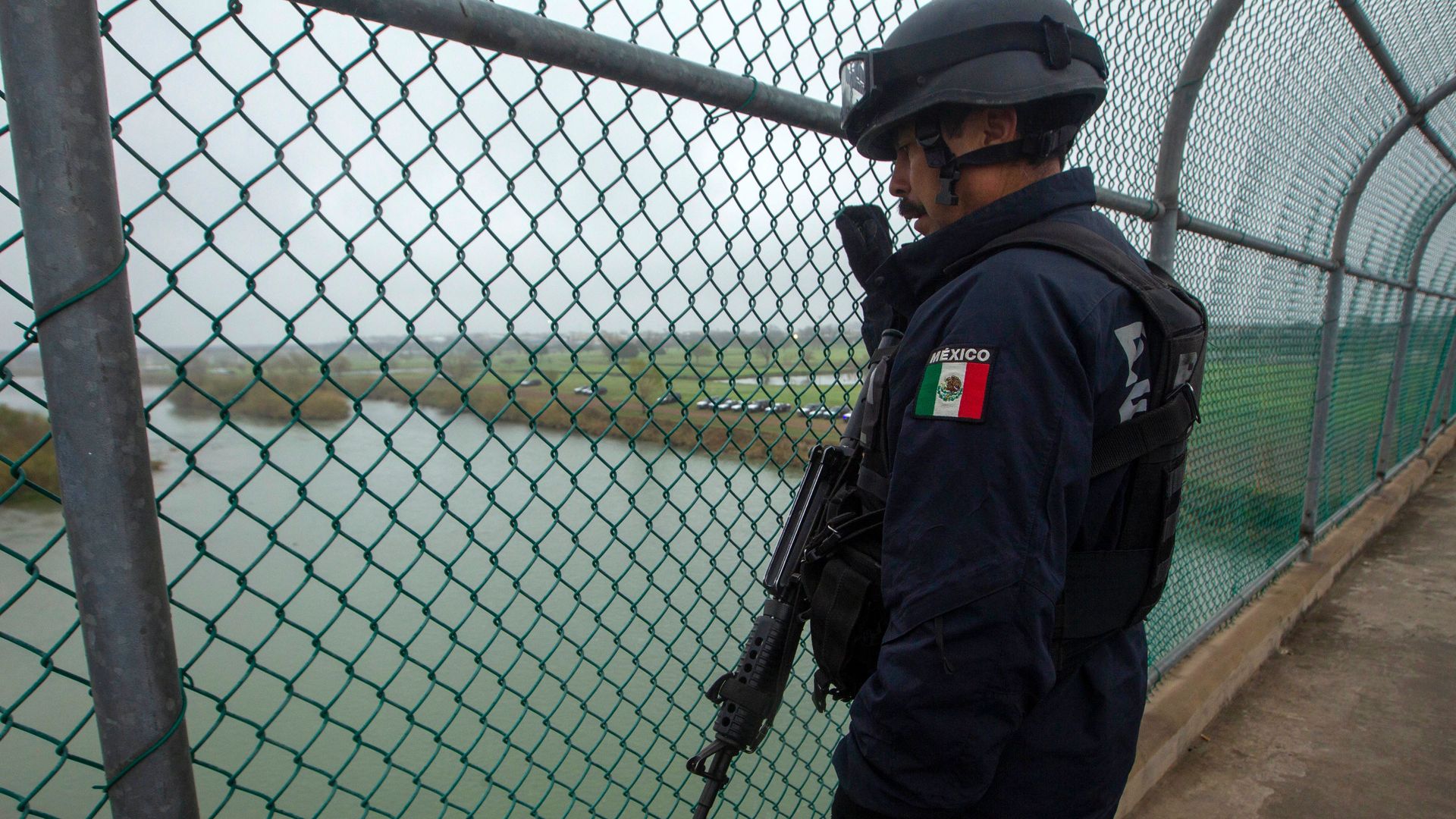 At least 19 people are dead after an hour-long gunfight between Mexican security forces and suspected cartel gunmen broke out on Saturday in Villa Union, a town in Coahuila state about an hour's drive southwest of Eagle Pass, Texas, the Washington Post reports.
Why it matters: The attack comes days after President Trump said in an interview that he plans to designate Mexican drug cartels as terrorist organizations.
Details: Coahuila state Gov. Miguel Angel Riquelme said four police officers were killed after an armed group stormed the town in a convoy of trucks and attacked local government offices. Security forces killed 13 suspected cartel members, according to WashPost, which reports two kidnapped civilians also died in the incident.
The big picture: Mexico's murder rate has increased by 2% in the first 10 months of Andrés Manuel López Obrador's presidency. There have been 29,414 homicides in 2019 so far, compared to 28,869 in the same period of 2018, per figures released by the Mexican government and reviewed by the Associated Press.
Go deeper:
Editor's note: This article has been updated to reflect the fact that authorities revised the death toll down from 21. They also clarified that two kidnapped civilians had died in the incident.
Go deeper