House hearing on private equity lands with a whimper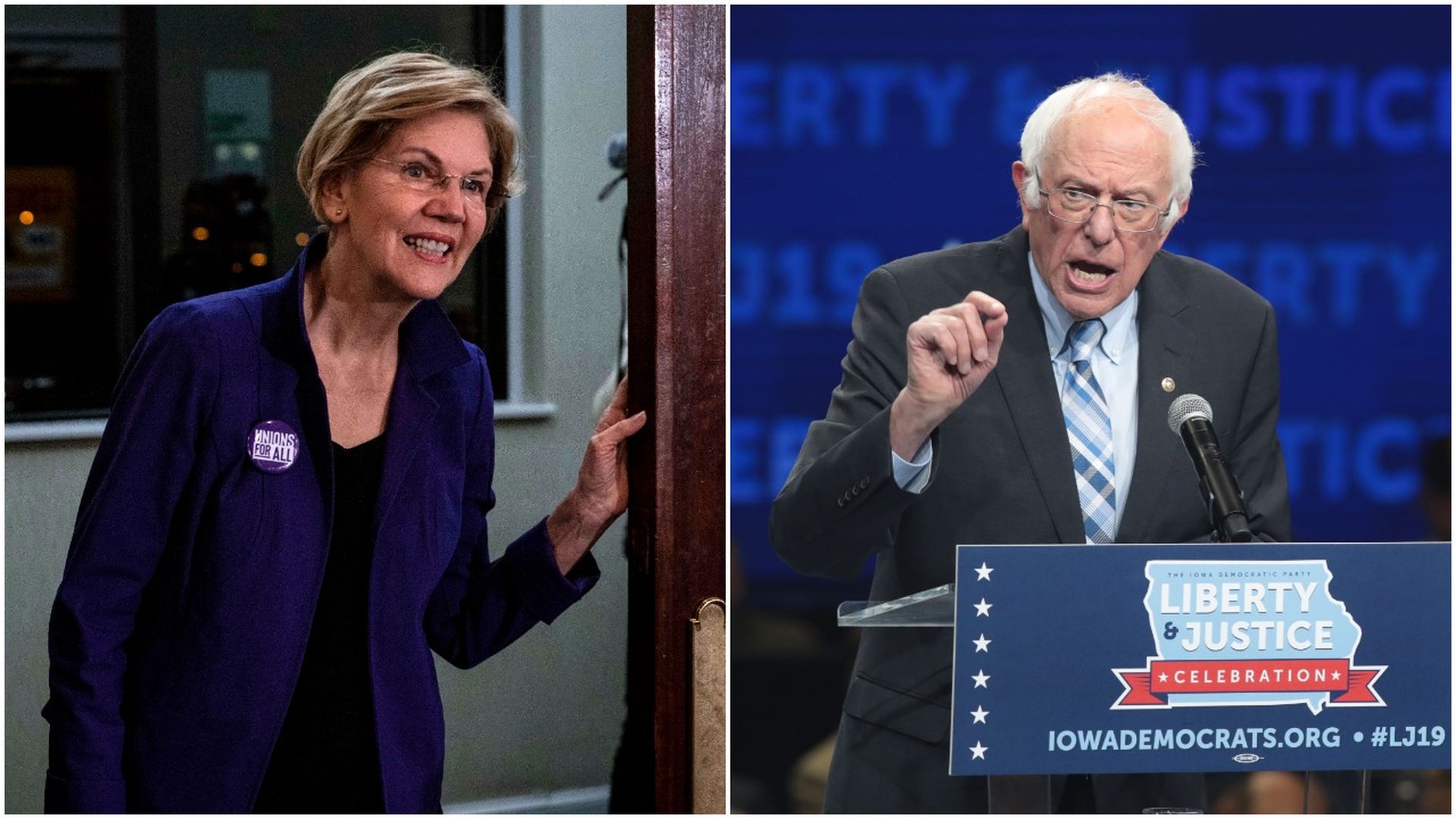 Tuesday's House of Representatives hearing on private equity landed with a whimper, after more than a week of escalating rhetoric from progressive Democrats.
Reality check: Even if Sen. Elizabeth Warren wins the presidency, she would have a tough time getting her "Stop Wall Street Looting Act" through Congress, with or without Democratic Party control of both chambers.
Republicans almost unanimously defended private equity, citing examples of successful PE-backed companies in their districts.
They were emboldened by the presence of Wayne Moore, a trustee from the Los Angeles County Employees' Retirement Association, who testified that private equity was his system's top-performing asset class for the past decade.
Few did more than glancingly acknowledge the presence of Giovanna De La Rosa, a 20-year Toys 'R' Us employee who lost her livelihood when the company went under.
The few GOP questions about Toys were directed at PE industry lobbyists, asking if it wasn't really Amazon that killed it, without any interest in the role of debt or extracted fees.
Democrats were more balanced between pro and con. Some proffered leading questions about troublesome PE deals in retail and healthcare services, but several lauded private equity, again with in-district examples. A few even credited private equity with their own private-sector career successes — and it's hard to see that cohort becoming sympathetic to Warren's cause.
One possible area of bipartisan agreement, or at least intra-Democrat agreement, was on the need for greater transparency between private equity firms and their investors. In the words of witness Eileen Applebaum, "Limited partners need a union."
Rep. Alexandria Ocasio-Cortez was the final questioner, but did not ask a question of either private equity lobbyist, or of the pension fund trustee. Opportunity forfeited.
What to watch: If either Warren or Sen. Bernie Sanders share their private equity criticisms during Wednesday's presidential debate, thus elevating it in voter minds, despite yesterday's deflated trial balloon.
Go deeper:
Go deeper