30 years of freedom: "East Germany opens borders"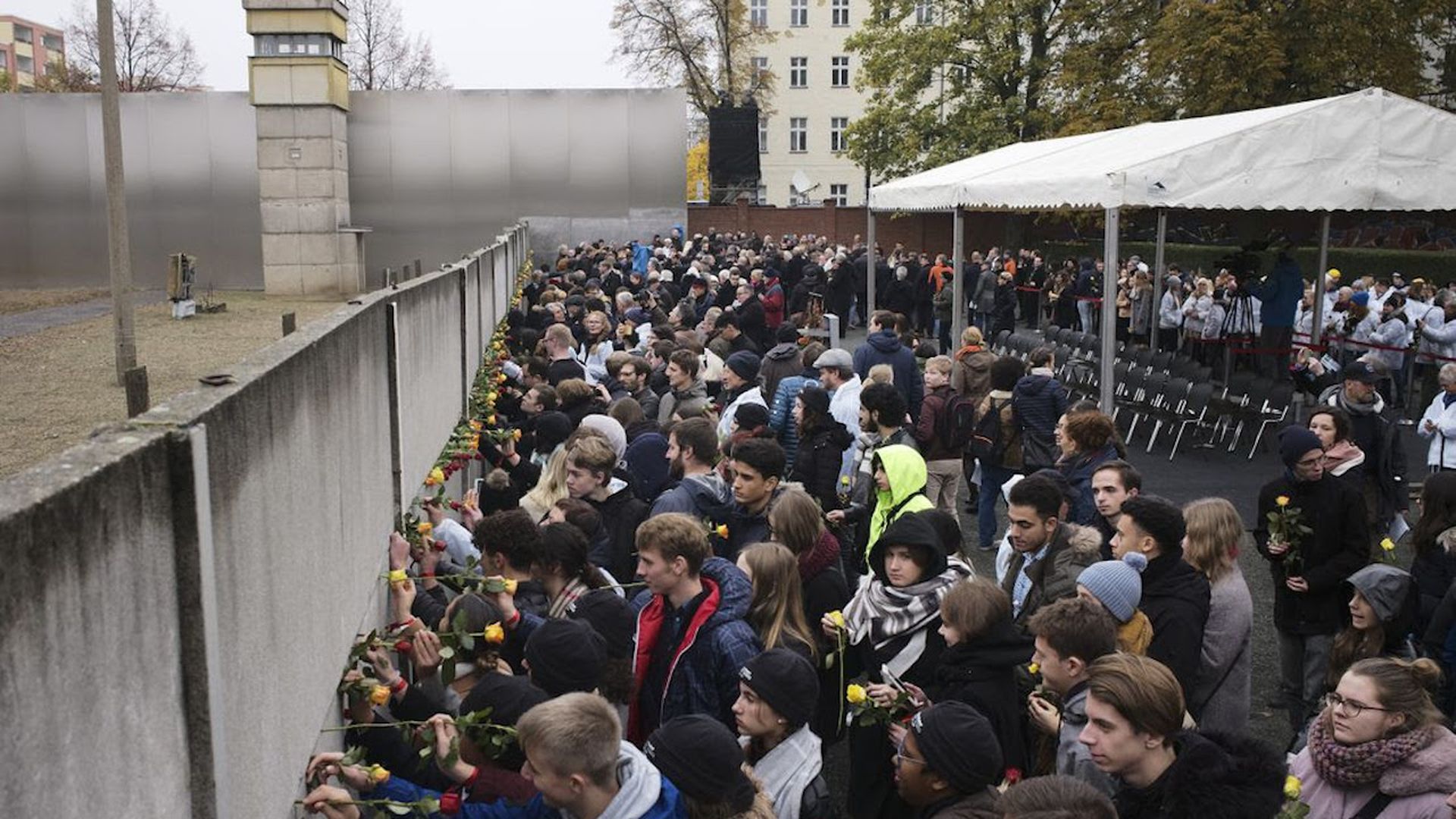 Germany, on Saturday, celebrated the 30th anniversary of the fall of the Berlin Wall, as President Frank-Walter Steinmeier expressed gratitude to Eastern European neighbors for encouraging a peaceful revolution, Reuters reports.
Why it matters: The wall separated the Communist-led East from the capitalist West in Berlin for about three decades. The wall "became a potent symbol of the Cold War ... followed a year later by the reunification of Germany in 1990," writes Reuters.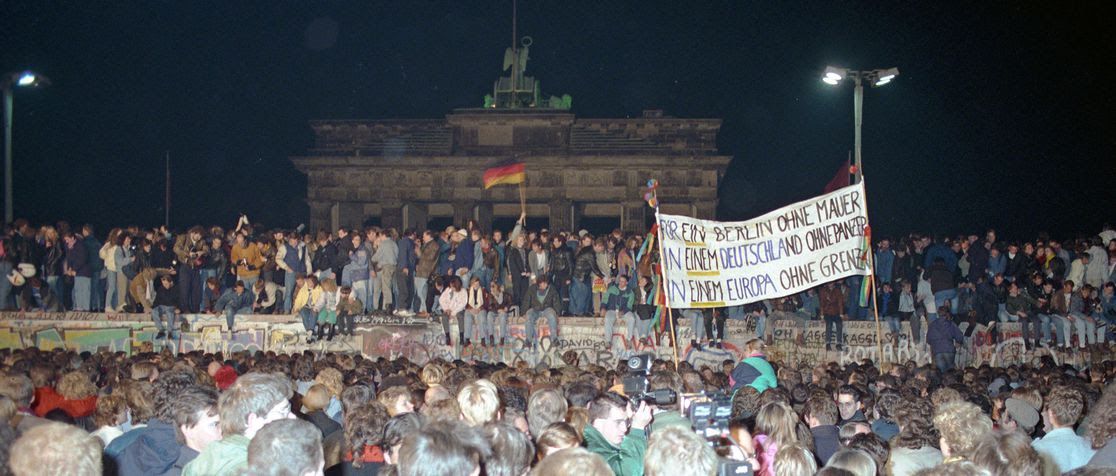 How it unfolded: Frieder Reimold of The Associated Press "settled in on Nov. 9, 1989, to watch a televised evening briefing by Guenter Schabowski, a member of the Communist country's Politburo," AP recalls in a reminiscence.
"About an hour into the rambling news conference, Schabowski mentioned that East Germany was lifting restrictions on travel across its border into West Germany."
"Pressed on when the new regulations would take effect, he looked at his notes and stammered, 'As far as I know, this enters into force ... this is immediately, without delay.'"
The event was so impulsive that Reimold didn't realize the implications.
Reimold, then the Berlin bureau chief of AP's German service, "typed out what has become his iconic alert: 'DDR oeffnet Grenzen' — 'East Germany opens borders.'"
Go deeper:
Go deeper