Scoop: Trump ready to ban vape flavors except tobacco, menthol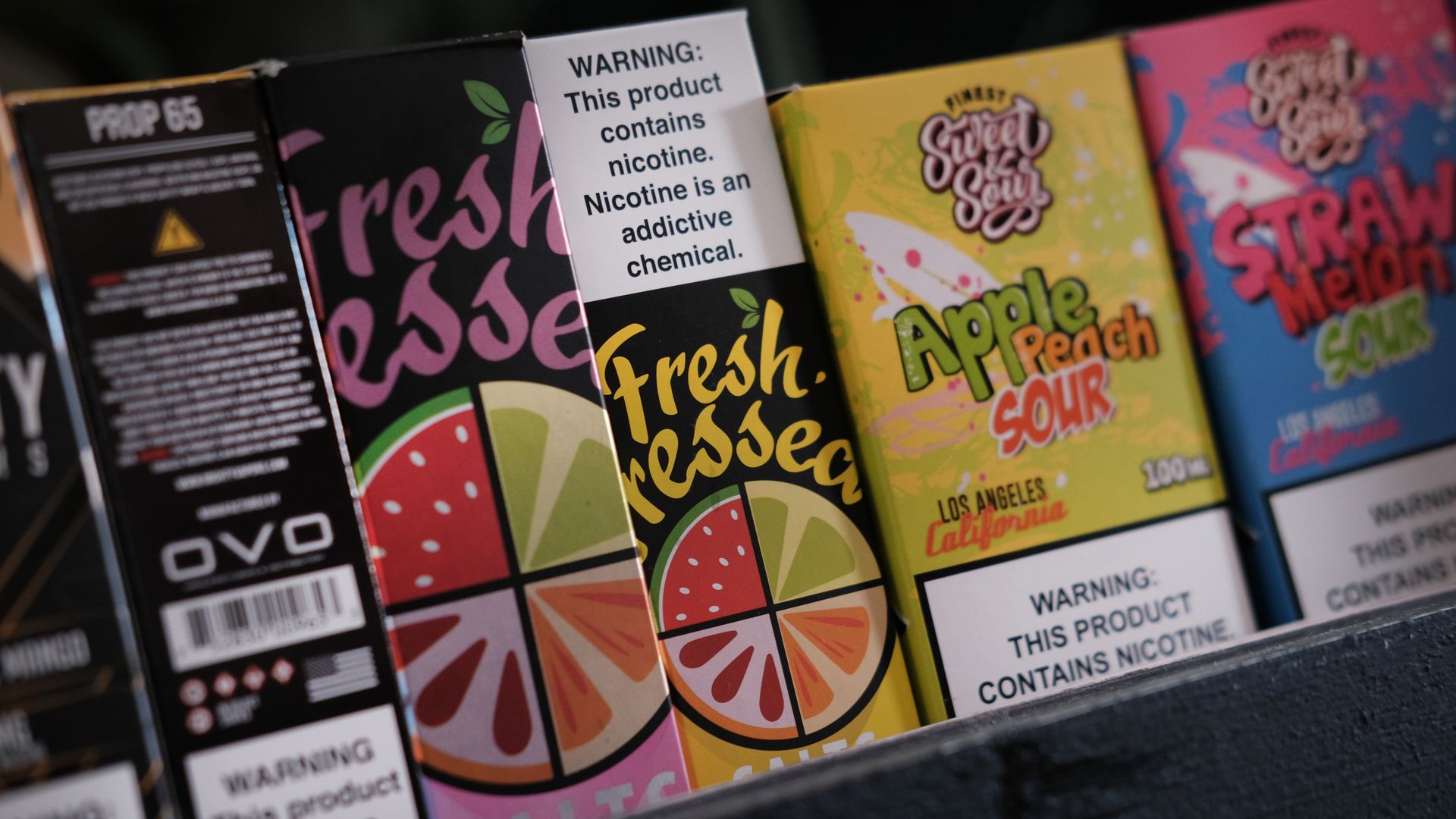 The Trump administration plans to finalize a ban on almost all flavored vaping products, with exemptions only for tobacco and menthol flavors, according to sources familiar with the plan. An announcement is expected next week.
Why it matters: Conservatives, including President Trump's 2020 campaign manager, had urged Trump to back away from such a sweeping crackdown, but sources said the president was briefed by senior health officials on the plan at a White House meeting yesterday.
Senior officials expect the Food and Drug Administration to issue its long-awaited guidance next week, but as with any decision, caution that it's possible Trump could change his mind at the last minute.
Details: The new rules will likely prohibit the sale of all flavored vaping products except tobacco and menthol flavors.
Senior health officials believe that those flavors are more popular with adults than with children, and curbing the explosion in youth vaping is the point of this regulatory crackdown.
Mint-flavored products would have to come off the market, according to sources familiar with the planning.
White House deputy press secretary Judd Deere declined to comment for this story.
Where it stands: The administration said in September that a total flavor ban — with the single exception of tobacco — was coming.
But that plan met with sharp pushback from conservatives. Trump's own campaign manager, Brad Parscale, circulated polling data showing that a vaping ban could hurt Trump's reelection chances. But it doesn't appear that Parscale's efforts had much impact on the president's decision. The first lady has been a passionate advocate for cracking down on youth vaping.
Juul, by far the market leader in vaping sales, already stopped selling flavored products, both online and in stores, except for tobacco, menthol and mint.
Go deeper