18 dead after gunmen attack Iraqi protestors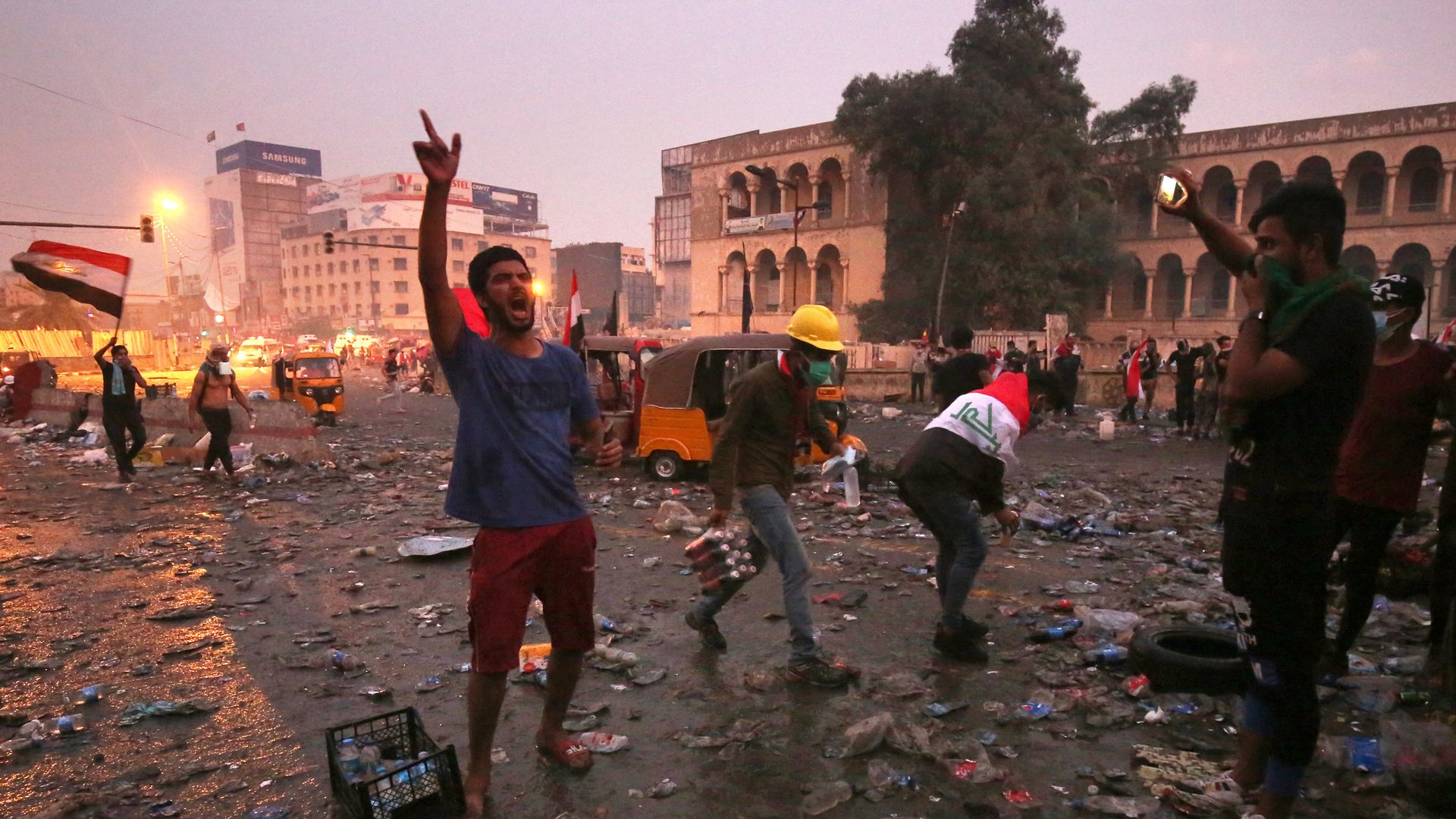 At least 18 Iraqis died and hundreds more were wounded after masked gunmen opened fire on protesters in Karbala early Tuesday morning, reports the Associated Press.
Why it matters: Over 250 Iraqis have died since the start of the anti-government protests this month, per Al Jazeera. This latest attack comes a day after the government announced a curfew, and is the fifth consecutive day of protests across Iraq.
The state of play: Al Jazeera is reporting that Iraqi security forces carried out the attack in an attempt to disperse anti-government protesters, but AP only reports that masked gunman carried out the attack — and it's not yet clear who orchestrated it.
Worth noting: A dozen senior military and police commanders have already been removed from their posts and are being investigated for giving orders earlier this month to attack protesters, reports the New York Times.
The bottom line: The widespread protests over corruption and unemployment continue to rock Iraq, which has experienced relative stability for the past two years.
Go deeper: The unstable future of Iraq's leadership
Go deeper