Chamber of Commerce head acknowledges shortcomings of capitalism in speech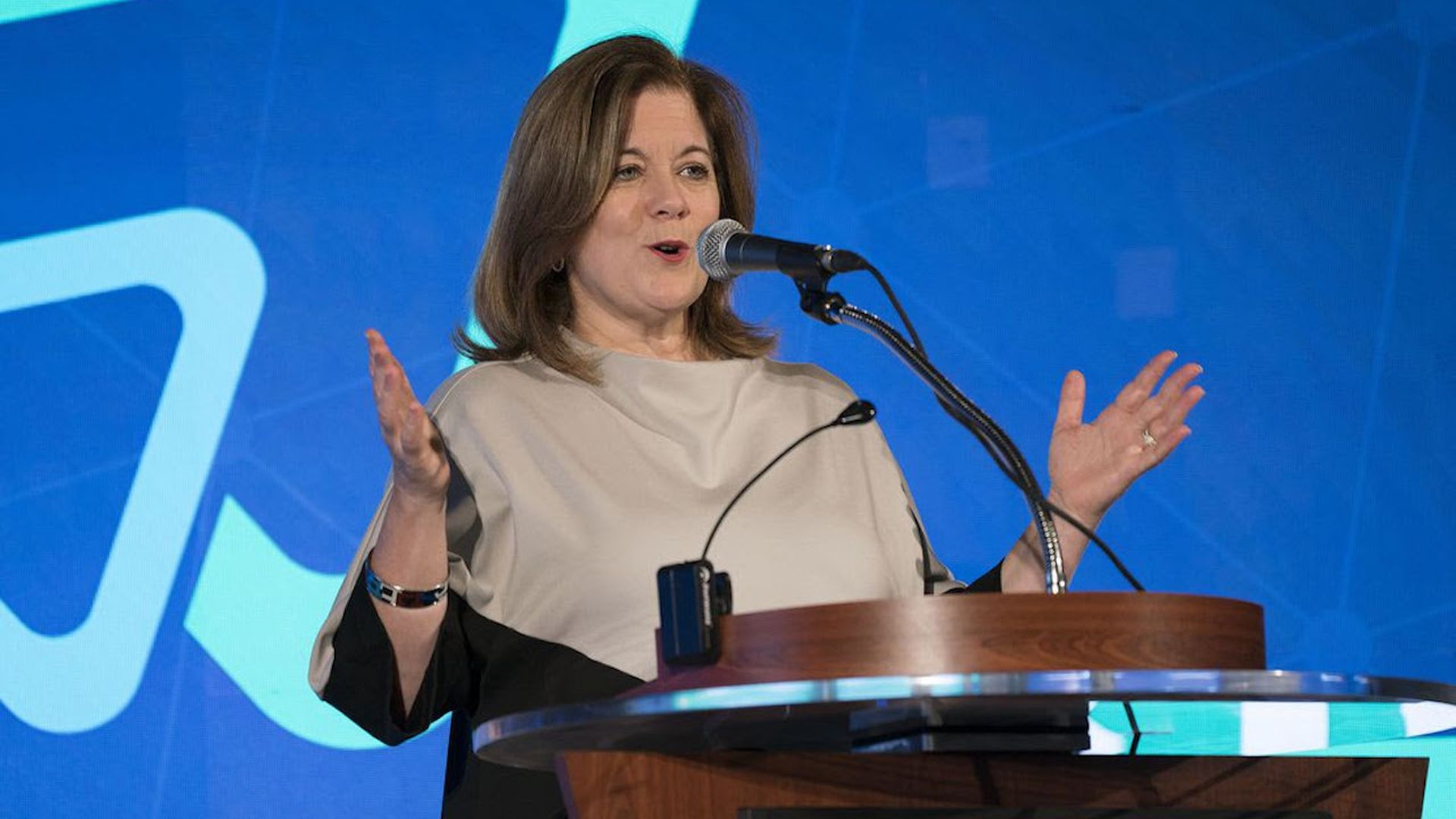 Suzanne Clark, president of the U.S. Chamber of Commerce, announced Project GO (Growth, Opportunity & Innovation) in a speech Tuesday that continued the trend of business leaders acknowledging shortcomings in capitalism.
What she's saying: Clark focused on "the businesses role in solving some of the most urgent socio-economic challenges of our day ... and the important supporting role of government."
"The fundamental challenge we face today is to preserve the ability of our nation's companies, to grow, innovate, and drive prosperity under a system of free and fair capitalism, while also acknowledging and addressing the shortcomings in the system."
"There are better answers than sweeping government mandates. ... [N]either business nor government can solve these issues alone."
Clark pointed to "growing diversity on corporate boards —not through quotas or arbitrary mandates — but through disclosure and dialogue."
Go deeper: CEOs are America's new politicians
Go deeper