First transgender pro boxer Patricio Manuel is new face of Everlast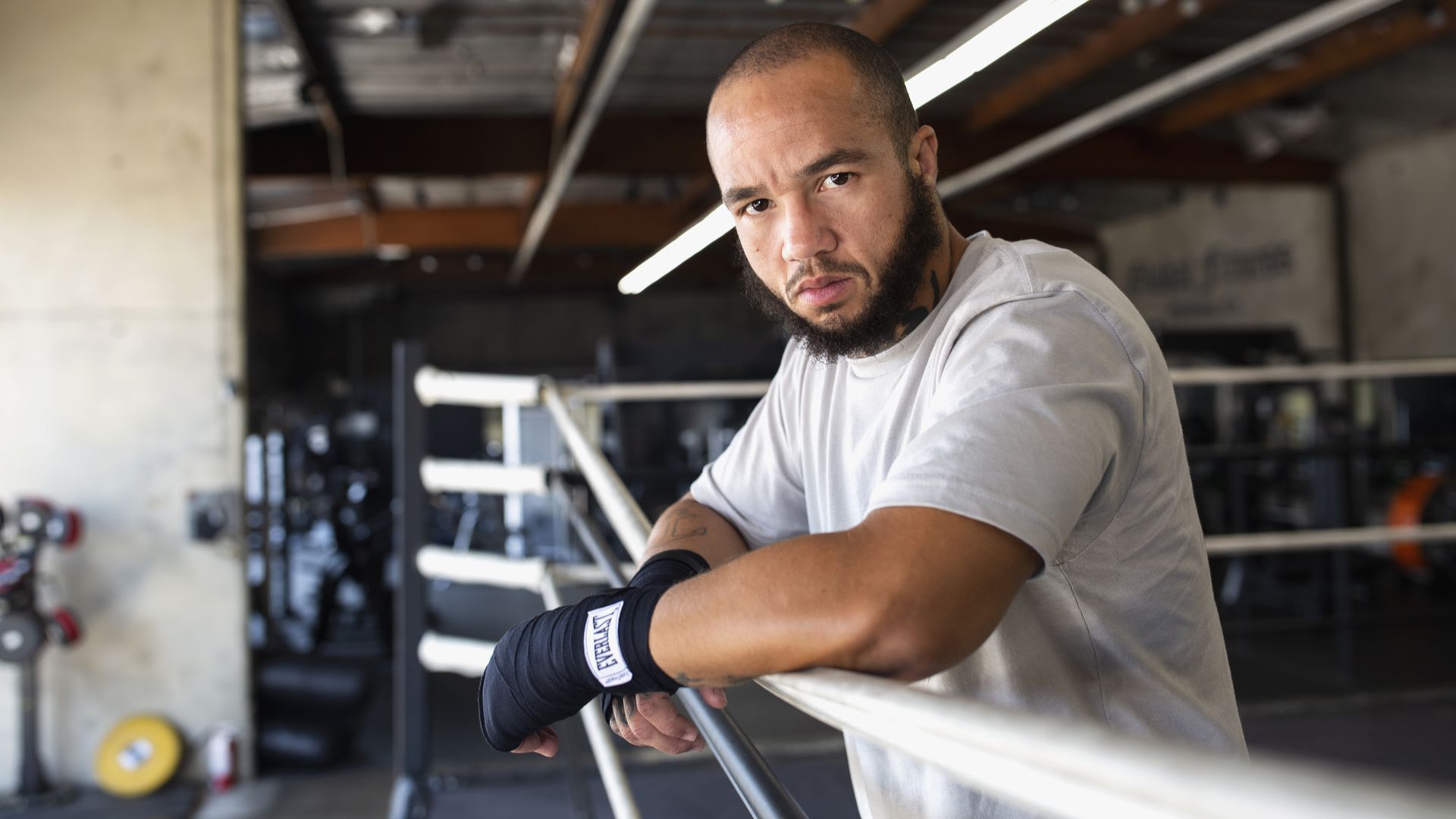 Last December, Patricio Manuel became the world's first transgender boxer to compete in a pro fight — which he won. He's now the new face of Everlast, one of the pre-eminent and oldest brands in boxing.
The journey: Manuel, 34, won 5 national amateur championships as a female competitor before transitioning in 2013 — a decision that cost him his coach, his gym and some friends, but allowed him to finally live his truth.
What he's saying:
"Before I found boxing, I didn't have the words or the language to describe what was going on with me. There were so many parts of my identity that I didn't have access to until I put on those gloves."
"I don't know who I would be if I had never gotten into the ring. It was the first place where I really felt like I was a winner and it's given me an immense sense of pride and camaraderie that I'll carry with me for the rest of my life."
— Patricio Manuel tells Axios
Go deeper: Powerlifting bans against transgender women are at odds with global health standards
Go deeper