Tesla is beta testing its Autopilot software using real customers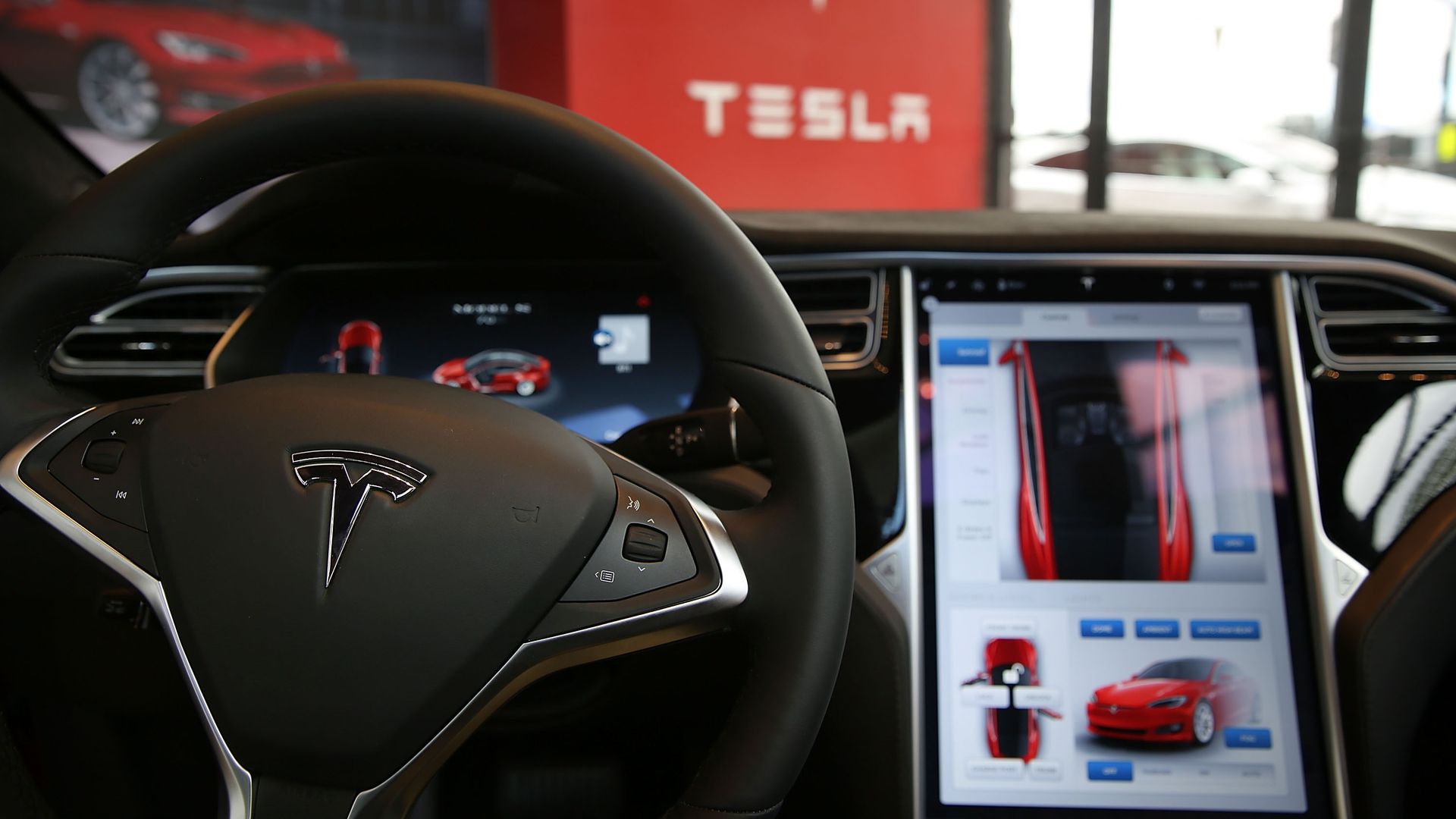 Tesla is taking a calculated risk by using real customers as beta testers for its still-developing Autopilot software, Bloomberg Businessweek's Zachary Mider writes in this week's cover story.
Why it matters: As new technologies roll out on roads, there is debate over whether it's best to wait for self-driving technology to be perfected, or to put incomplete software on the road where it can save lives as it's improved.
"It's possible that both sides are right, that the computers are killing a few drivers who otherwise would have lived, but that they're also saving the lives of many more," writes Mider.
"Autopilot is unlike almost any other consumer product in history, in ways that offer a preview of the uncomfortable questions we'll confront in the dawning robot age."
Driving the news: Autopilot, Tesla's assisted-driving software, appears to have played a role in 4 of 5 known fatalities since it was introduced in 2015, Mider writes.
Among them was Florida's Jeremy Banner, whose sedan failed to spot a tractor-trailer crossing the 4-lane highway ahead of him. His Tesla hit the truck broadside, and he died instantly.
His family is suing Tesla for making a defective car.
Yes, but: Driving killed 40,000 Americans last year and 1.4 million people globally, per Bloomberg Businessweek.
Musk has claimed driving with Autopilot is about twice as safe as without it, but there's no published data to prove that assertion, and Tesla's quarterly safety reports are inconclusive.
He once said it would be "morally reprehensible" to keep Autopilot off the market.
The latest: In a report out today, Consumer Reports tested Tesla's new Smart Summon parking feature and found it was glitchy, sometimes driving "erratically, like a drunken or distracted driver."
Noting that Tesla customers paid $6,000 upfront for self-driving features that are not complete, Jake Fisher, CR's senior director of auto testing, says: "What consumers are really getting is the chance to participate in a kind of science experiment. This is a work in progress."
Go deeper