Parkland, Santa Fe schools reveal struggles after mass shootings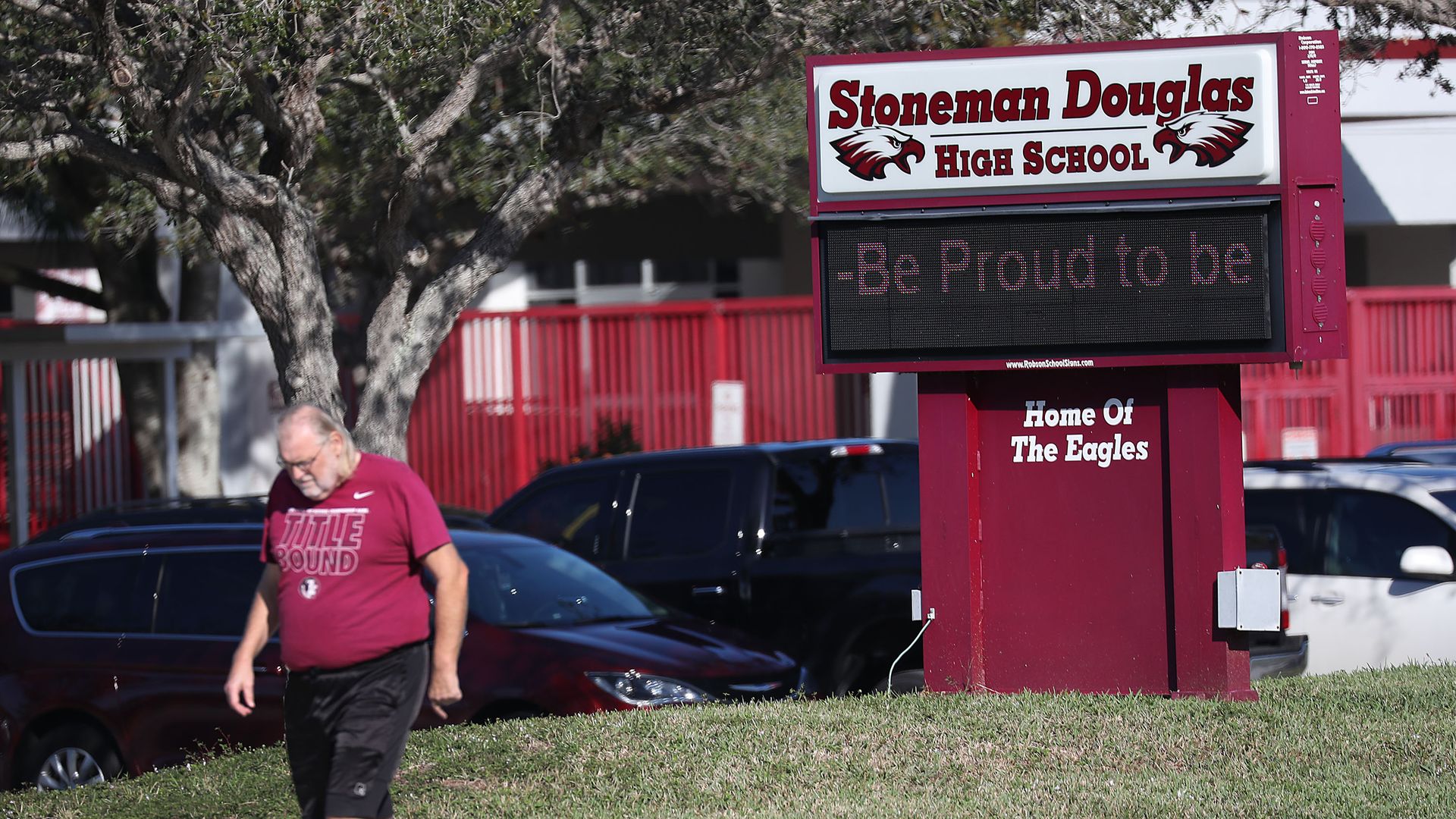 High school students from both Marjory Stoneman Douglas in Parkland, Florida, and Santa Fe High School in Texas are struggling with depression, drug abuse and disciplinary challenges after last year's mass shootings, Politico reports.
What's happening: The schools have had to call in mental health professionals and security officers to cope with an uptick in student misconduct.
Background: In February 2018, a gunman opened fire at Marjory Stoneman Douglas, killing 17 people. Three months later, another school shooting at Santa Fe High School resulted in 10 dead.
The impact:
At Santa Fe, counselors have provided more than 3,400 hours of support as of the end of the last school year, with almost 60% of students having experienced some form of trauma.
At Marjory Stoneman Douglas, requests for increased assistance related to mental, physical and behavioral health increased by 78%, and the school rose 20 spots on Broward County school district's instances of drug abuse list.
What's next: Both school districts are applying for federal School Emergency Response to Violence grants in search of further financial aid for recovery resources.
Last year, the Department of Education allotted both districts $1 million in grants immediately after the shootings.
"Faculty and staff still need additional training in self-care, trauma-informed strategies and suicide awareness and prevention to assist traumatized students," Politico writes.
Go deeper