Scoop: John Bolton to write Trump book, pairs with top agents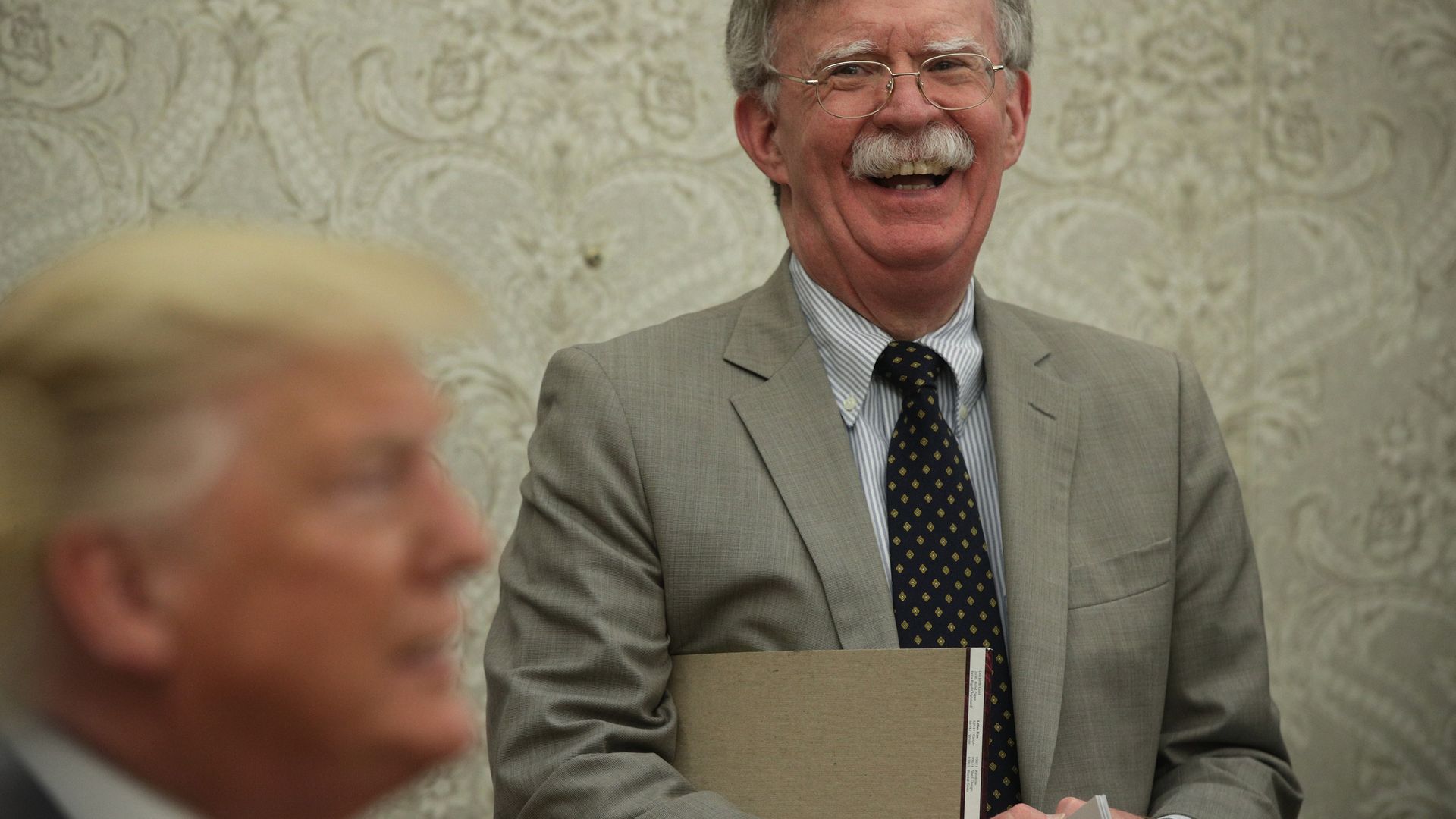 President Trump's former national security adviser John Bolton has decided to write a book about his time in the Trump administration, according to 2 people familiar with the matter. Bolton has agreed to be represented by Javelin's Matt Latimer and Keith Urbahn.
Why it matters: Given the fact that he wrote a book about his tenure in the George W. Bush administration, from the moment he left the White House, senior officials privately expressed concerns about what Bolton might say and reveal about his time serving Trump.
Latimer and Urbahn had previously represented former FBI Director James Comey and former Trump staffer Cliff Sims for their 7-figure book deals.
Bolton said last month that he had a "self-imposed restriction" on discussing specifics from his time in the White House.
The Daily Beast first reported that Bolton was speaking with literary agents.
Bolton did not respond to a request for comment.
The state of play: Bolton left the White House on bad terms with the president. Trump had tweeted that Bolton had been fired, but Bolton insisted that he'd resigned from his position at the White House.
Trump blasted Bolton in an Oval Office session with reporters just after his departure: "He sat right in that chair and I told him, 'John ... you're not getting along with people and a lot of us, including me, disagree with some of your tactics and some of your ideas and I wish you well but I want you to submit your resignation.' And he did that."
The big picture: Bolton clashed bitterly behind the scenes with Secretary of State Mike Pompeo and Treasury Secretary Steven Mnuchin and disagreed vehemently with Trump's approach on a few key foreign policy issues — none more so than Trump's personal courtship of North Korean dictator Kim Jong-un.
Go deeper: Bolton's chaotic White House departure
Go deeper