Appeals court grants Trump stay in legal fight over his tax returns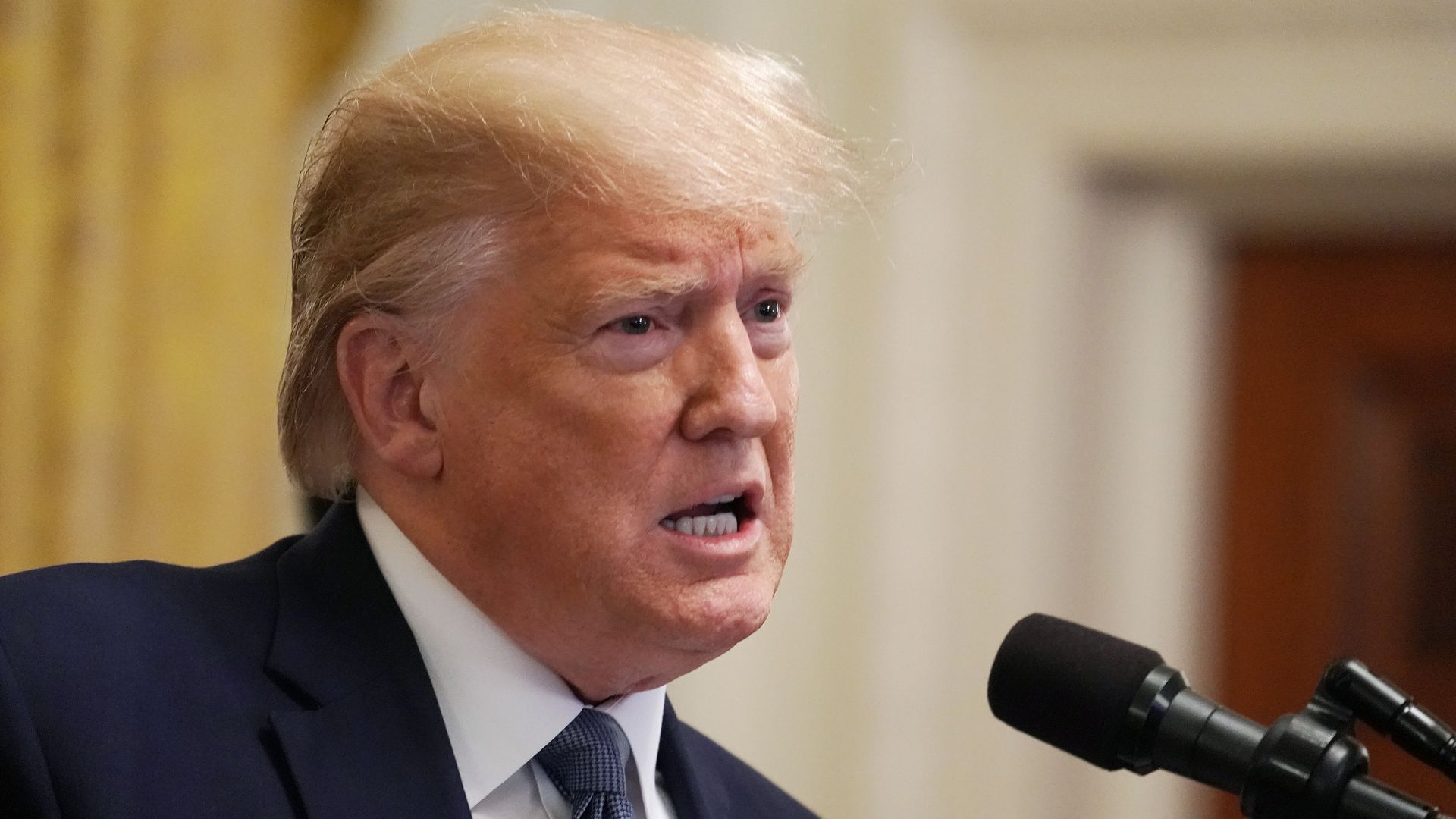 The Second Circuit Court of Appeals granted President Trump an emergency stay Monday after the president lost a key court ruling over his tax returns, reports Bloomberg.
The state of play: A New York federal judge ruled earlier in the day that Manhattan's district attorney could subpoena 8 years of the president's personal and corporate tax returns from his longtime accounting firm, Mazars USA.
The Second Circuit's stay means that those documents will not have to be immediately handed over, pending an "expedited review" by a court panel.
The case involves an untested legal argument from Trump's lawyers, which posited that the Constitution protects presidents from criminal investigations while in office.
The big picture, via Axios' Zach Basu: Manhattan District Attorney Cyrus Vance's office subpoenaed Trump's tax returns last month as part of its investigation into hush money payments made to Stormy Daniels during the 2016 election.
A federal investigation into the payments resulted in Trump's former personal lawyer Michael Cohen pleading guilty to campaign finance violations, and it "effectively concluded" in July with no further charges.
Vance's office opened a new investigation last month into whether the Trump Organization falsely listed its reimbursement of Cohen for the $130,000 payment to Daniels as a legal expense, which would be illegal under New York law.
Worth noting: This is at least the third time Trump has sued to block the release of his tax returns. Earlier this year, the president filed a lawsuit against House Democrats and the state of New York over a law that would permit tax officials to turn over Trump's state tax returns.
Go deeper