Scoop: Trump letter dares Pelosi to hold vote on impeachment inquiry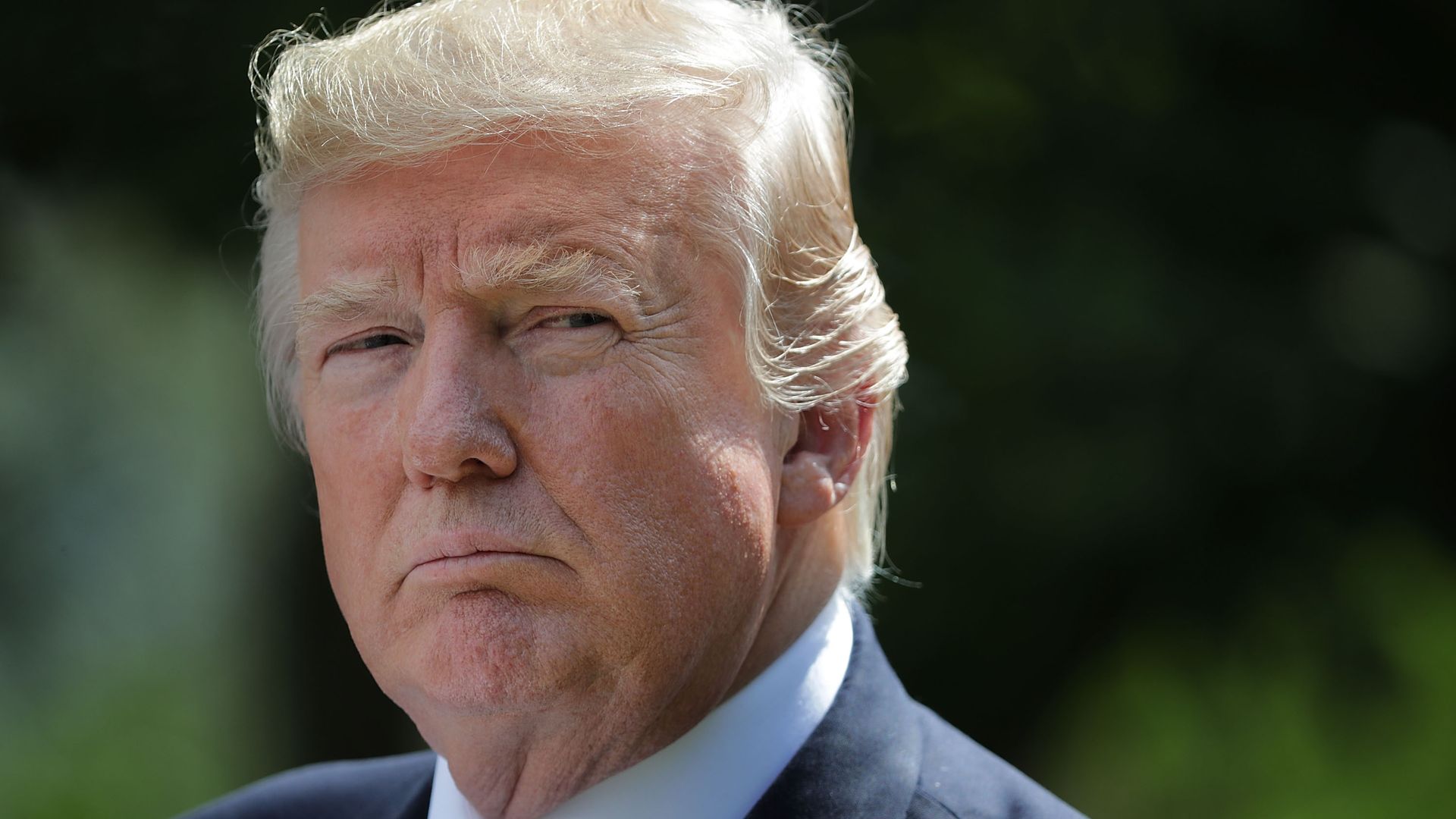 The White House is planning to send Speaker Nancy Pelosi a letter as soon as Friday arguing that President Trump and his team can ignore lawmakers' demands until she holds a full House vote formally approving an impeachment inquiry, 2 sources familiar with the letter tell Axios.
Why it matters: By putting in writing the case that Trump and his supporters have been making verbally for days, the White House is preparing for a court fight and arguing to the public that its resistance to Congress' requests is justified.
Trump wants to force House Democrats in vulnerable races to be on the record if they favor pursuing impeachment, these sources tell us.
Republicans also say the minority party can exert more influence over hearings and other aspects of an inquiry once it is formalized with a vote.
By calling this an inquiry without holding a vote, Pelosi and the Democratic committee chairmen are having it both ways, one official said. "They want to be a little bit pregnant."
Worth noting: While a letter to Pelosi and the committee chairmen had been drafted, it had not been finalized or signed as of Thursday night.
Behind the scenes: Several White House lawyers spent a good chunk of their Thursday reviewing the language in the letter, expecting that it could find its way before a judge.
Meanwhile, Pelosi maintains that there "is no requirement under the Constitution, under House Rules, or House precedent that the whole House vote before proceeding with an impeachment inquiry," as she stated in a Thursday letter to the House's Republican Leader, Kevin McCarthy.
"For several decades, impeachment investigations have frequently been conducted without a full vote," Pelosi spokeswoman Ashley Etienne told Axios.
"Given that the President just this morning on national television urged yet another foreign government to meddle in our upcoming 2020 elections, we would think the White House would want to mount a rigorous defense of the President's clear betrayal of his oath of office," a senior Democratic aide told Axios.
The White House did not immediately respond to a request for comment.
Go deeper: Pelosi responds to McCarthy's call to suspend impeachment inquiry
Go deeper