A streaming month to remember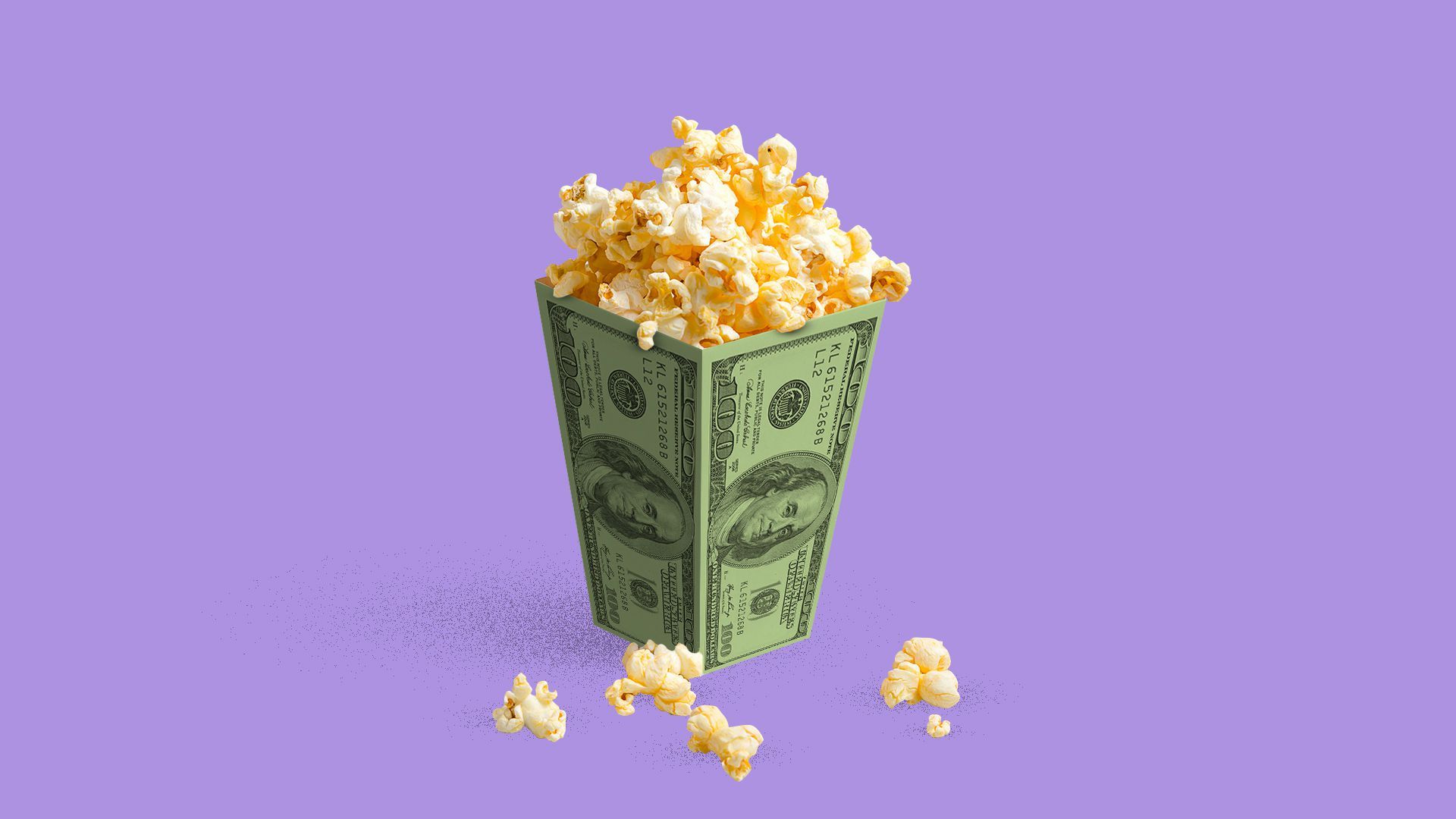 April 2020 will be a decisive moment for the future of television. Jeffrey Katzenberg's short-form video app Quibi, NBC's streaming service Peacock, and AT&T's streaming service HBO Max are all slated to launch within weeks of one another that month.
Why it matters: The threat of competition from these services is already starting to shake investor confidence in Netflix, which has been the dominant player in the streaming field for years. The company's stock hit its lowest point this year on Tuesday.
Yes, but: It will be hard for any one new streamer to establish a dominant footprint out of the gate. Selecting streaming services is already complicated enough for consumers, who are overwhelmed by choices and frustrated by the rising cost of digital TV.
According to media and entertainment consultancy Frank N. Magid Associates, the average person is willing to spend $42 on streaming services per month, which is up from $38 last year.
Between the lines: For now, the only way for these services to differentiate themselves is through splashy content deals and expensive marketing.
Disney shelled out big bucks for ads during this past weekend's Emmys. But it shared the spotlight with Apple TV Plus, Amazon Prime Video, Hulu, and Netflix — all of which also ran ads during the program.
HBO Max announced that it had acquired the rights to stream "The Big Bang Theory" exclusively, for a reported $600 million. Its rivals are also shelling out millions for exclusive rights to old TV classics that they hope will lure users.
More from Axios: New streamers battle over old shows ... The rising cost of digital TV ... Streaming choices overwhelm consumers
Go deeper