Nonprofit releases new directory for reporting workplace harassment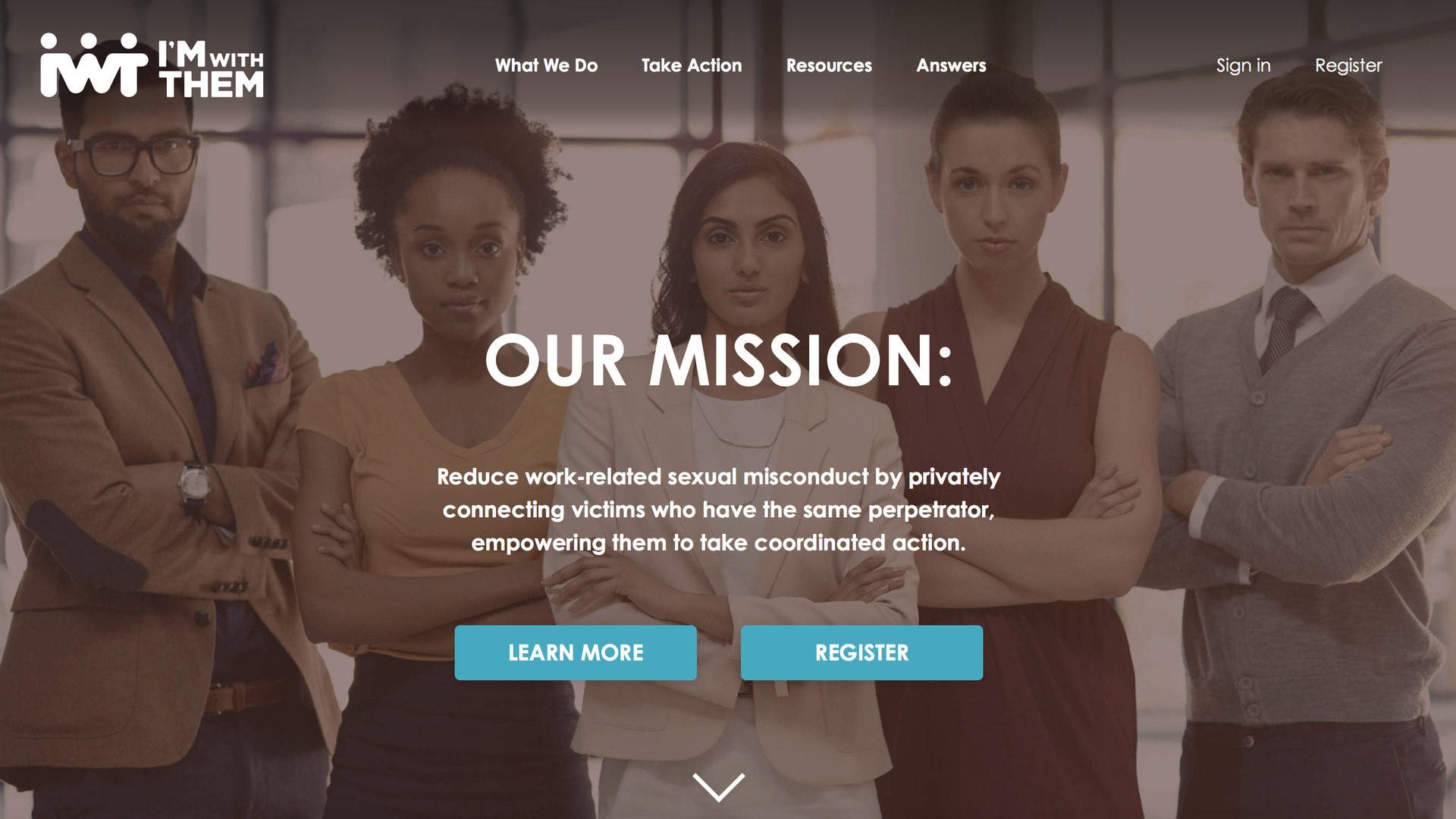 I'm With Them, a non-profit effort to reduce sexual misconduct in the workplace, has published a directory listing exactly how a worker at more than 150 companies can anonymously report sexual misconduct, fraud or other ethical violations.
Why it matters: The Sarbanes-Oxley Act requires that companies have an anonymous system for reporting various ethics violations to a company's board, but those systems vary from company to company and aren't always easy for an employee to find.
What they're saying: "We are surprised the SEC doesn't provide a directory like this," Girand said. "Our research showed us how challenging it is to identify this information. ... Companies assume they have handled reporting of sexual misconduct by their employees. Yet they often do not have systems in place for those affiliated or on the periphery of the organization: interviewees, suppliers, contractors and others."
Of note: I'm With Them is led by former Broadcom CEO Scott McGregor and his wife, consumer and victims advocate Laurie Girand.
Go deeper: Tech veterans debut site to report workplace misconduct
Go deeper