Schumer dismisses O'Rourke's assault weapon buyback proposal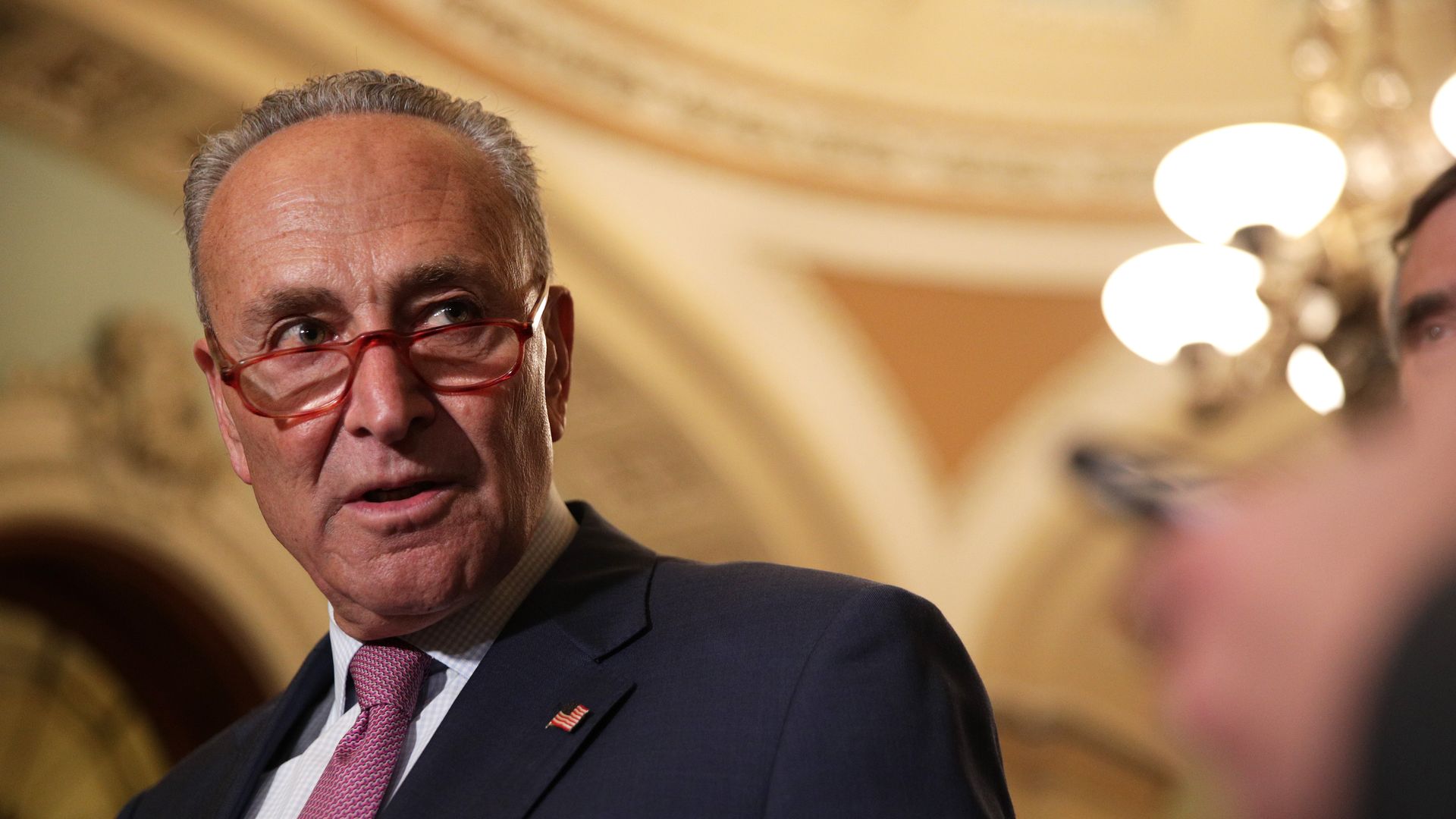 Senate Minority Leader Chuck Schumer (D-N.Y.) said Wednesday that Beto O'Rourke's proposed assault weapon buyback program is unrepresentative of Democratic views, according to Albany's Times Union.
Why it matters: Schumer's dismissal of O'Rourke's proposal signals that some top Democrats are concerned that it could derail ongoing talks about gun control legislation and may allow Republicans to claim during the 2020 election cycle that Democrats intend to take Americans' guns away.
"I don't know of any other Democrat who agrees with Beto O'Rourke, but it's no excuse not to go forward," Schumer said on a conference call with New York reporters.
Context: In the Democratic candidate debate last week, O'Rourke said that, if elected, "Hell yes, we're going to take your AR-15, your AK-47."
O'Rourke made gun control central to his campaign after a shooter killed 22 in his hometown of El Paso, Texas.
The other side: President Trump on Wednesday tweeted that O'Rourke "made it much harder to make a deal" on gun reforms but that negotiations would continue.
Meanwhile, Senate Majority Leader McConnell (R-Ky.) said Congress is "in a holding pattern" on gun control as it waits for the White House to propose a plan, per the AP.
Go deeper:
Go deeper